WhatsApp Rolls Out New Emoji Reactions Feature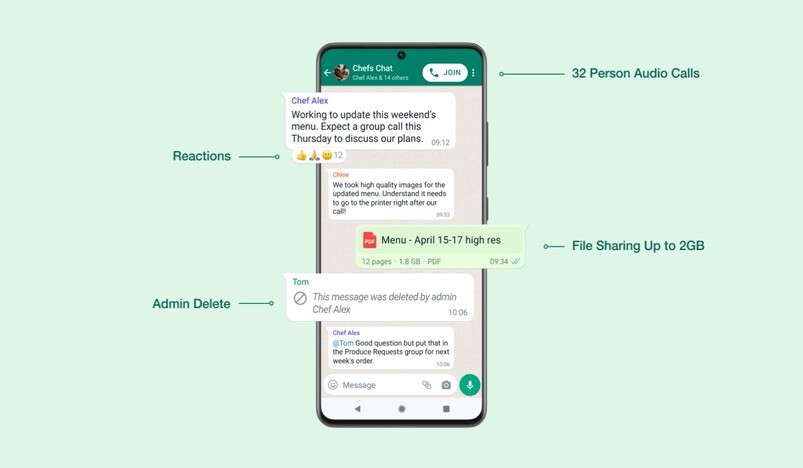 WhatsApp shared the its new features on its blog
WhatsApp has announced that now, users can react to messages via emojis in the latest app update.
Similar to Facebook, Messenger, or Instagram, The new emojis are: Like, love, laugh, surprise, sad, and thanks.
WhatsApp users can also share much bigger files, namely 2GB maximum instead of the previous 100 MB in the latest version of the app.
WhatsApp also added the feature of having 512 members to the group, as this is was a presistant request by the majority of users. 
Soon, admin users will be able to delete problmatic group messages in the latest "admin delete" feature. 
"We're excited to share that emoji reactions are now available on the latest version of the app. Reactions are fun, fast, and they reduce overload in groups too. We'll continue improving them by adding an even broader range of expressions in the future" said WhatsApp in its blog.
Mark Zuckerberg, the CEO, and founder of 'Meta' shared on a facebook post that the emoji reactions is available for all WhatsApp users on Thursday: