Vehicles to be diverted away from several Central Doha roads every Friday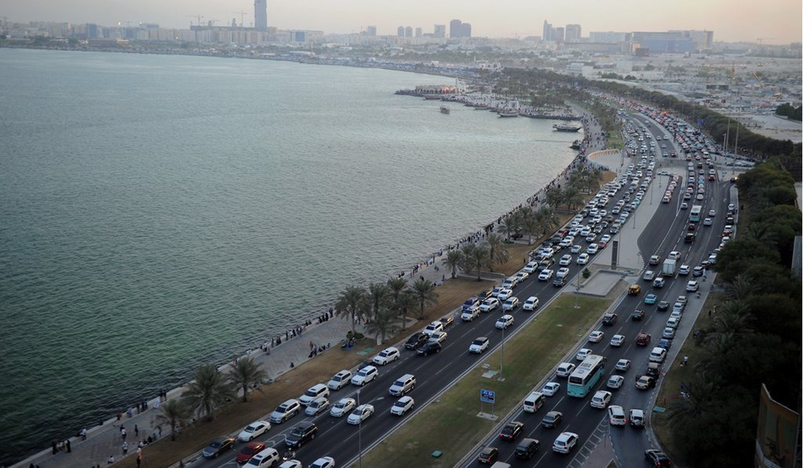 Doha
The Committee for Corniche Street closure implementation plan has announced the implementation of a vehicle plate management plan to reduce traffic in Central Doha.
The plan – which will be implemented every Friday from 3PM-10PM starting from 30 September – will divert vehicles with general transport number plates and black private transport number plates away from central Doha. The area covered under the plan spans from Al Khafji Street from the north, C-Ring Road from the west and south and Corniche Street from the east.
The plan will then come into full effect daily from 1 November, coinciding with Qatar's hosting of the FIFA World Cup 2022.
People who own only one vehicle (with either a general transport number plate or private black number plate), as well as Mowasalat and Qatar Rail public transport vehicles and emergency vehicles are exempted from the plan and will be able to access these roads.
The Committee added that relevant authorities will issue fines – based on Article 49 – for all vehicles that access Central Doha during the implementation periods of the plan and do not meet the exemption criteria.
The vehicle plate management plan is part of the travel demand management measures that have been designed to minimize traffic during the FIFA World Cup Qatar 2022 and ensure smooth transportation operations through the country.
It was tested during the recent Lusail Super Cup to assess its effectiveness in improving the flow of traffic around the country. Based on the results, it was decided to implement the plan during this year's FIFA World Cup to support the efforts of various stakeholders in ensuring smooth transport experiences in Central Doha during the tournament.