VCUarts Qatar Announces Application Deadline as January 15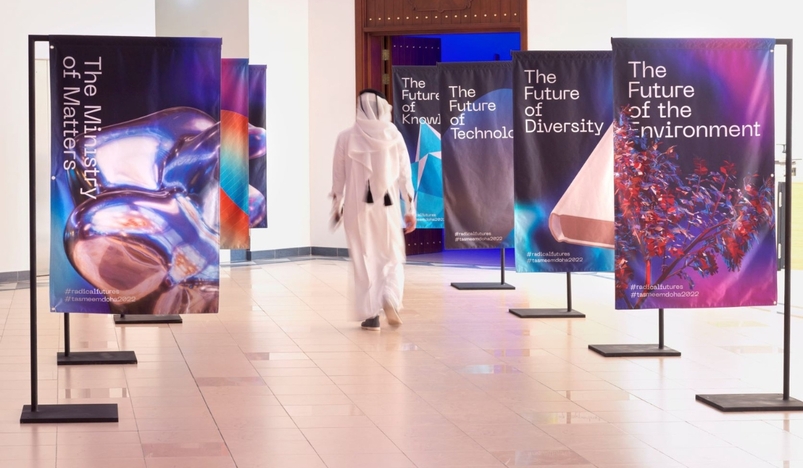 VCUarts Qatar Announces Application Deadline as January 15
Virginia Commonwealth University School of the Arts in Qatar (VCUarts Qatar), a Qatar Foundation (QF) partner university, has announced that the deadline for submitting applications for the 2023 academic intake is January 15, 2023.
According to Caitlin Murphy, Director of Recruitment and Admissions, interested students can reach out to admissions counselors for consultations and advice. Additionally, the University's website includes application requirements, answers to frequently asked questions, and program information.  
Situated in QF's Education City, VCUarts Qatar is the branch campus of VCUarts in Richmond, Virginia, a top-ranked public art and design school in the United States. 
The University offers four undergraduate degree programs: Bachelor of Fine Arts (BFA) in Graphic Design, BFA in Interior Design, BFA in Painting + Printmaking and a Bachelor of Arts (BA) program in Art History.  VCUarts Qatar also offers a Master of Fine Arts (MFA) in Design program at the graduate level.  
VCUarts Qatar is home to the Institute for Creative Research, the country's, and one of the region's, first university-level institutes dedicated to advancing creative research. 
VCUarts Qatar's alumni are currently employed throughout the world in roles as varied as art and design, filmmaking, interior design, and incubation development. Over the last two decades, many of them have garnered international recognition on the global stage, winning coveted awards such as the Red Dot Award, the International Property Awards, and others.
The creative work and projects of VCUarts Qatar's students, alumni, staff, and faculty have been exhibited at prestigious exhibitions in Dubai, Paris, Moscow, Hong Kong, and at the University's home campus in Richmond, Virginia.  
At VCUarts Qatar, students regularly take part in world-class art and design events, and field trips to study, work and network. The University also makes it a point to invite internationally acclaimed designers and artists such as Valentino, Hassan Hajjaj, Richard Serra, Shirin Neshat, Jeff Koons, Lawrence Abu Hamdan, Diane von Furstenberg, Reza Abedini, Marina Abramovic, Wissam Shawkat, Rami Al Ali, Naeem Khan, and Hector Ayuso, to give talks, lectures, and workshops.
VCUarts Qatar's Materials Library is the only one of its kind in the Arab Gulf region and houses a circulating collection of thousands of diverse material samples from around the world. The University also has a state-of-the-art fabrication lab, innovative media studio, and a library with one of the largest collections of books on art and design in the region. 
VCUarts Qatar has an active Alumni Relations section that is invested in ensuring that its graduates receive the best possible opportunities for professional growth, and networking. The University has steadily expanded and built upon its community and continuing education programs, regularly offering members of the public, and alumni, opportunities to consolidate their learning or pick up new skills. 
Additionally, VCUarts Qatar partners with major organizations in Qatar and abroad for workshops, work experience opportunities, and project-based learning opportunities for its students and alumni.