US Senate Pass Historic Health Care and Climate Bill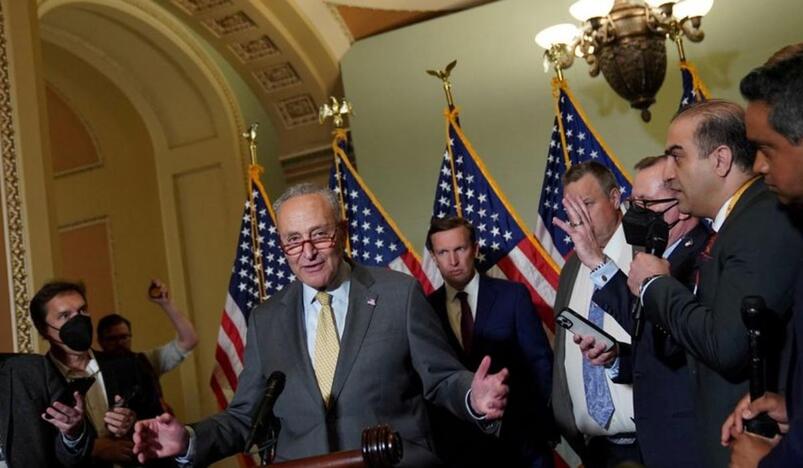 Image Source: Reuters
The Senate on Sunday afternoon passed Democrats' $750 billion health care, tax and climate bill, in a significant victory for President Joe Biden and his party.
The final, party-line vote was 51-50, with Vice President Kamala Harris breaking the tie. The package is the product of painstaking negotiations, and its final passage would give Democrats a chance to achieve major policy objectives ahead of the upcoming midterm elections.
The Democrat-controlled House, which is expected to take up the legislation on Friday, August 12, must approve the bill before Biden can sign it into law.
The sweeping bill -- named the Inflation Reduction Act -- would represent the largest climate investment in US history and make major changes to health policy by giving Medicare the power for the first time to negotiate the prices of certain prescription drugs and extending expiring health care subsidies for three years. The legislation would reduce the deficit, be paid for through new taxes -- including a 15% minimum tax on large corporations and a 1% tax on stock buybacks -- and boost the Internal Revenue Service's ability to collect.
It would raise over $700 billion in government revenue over 10 years and spend over $430 billion to reduce carbon emissions and extend subsidies for health insurance under the Affordable Care Act and use the rest of the new revenue to reduce the deficit.
Senate Democrats, with a narrow 50-seat majority, stayed unified to pass the legislation, using a special, filibuster-proof process to approve the measure without Republican votes. Final passage came after a marathon series of contentious amendment votes known as a "vote-a-rama" that stretched nearly 16 hours from late Saturday night until Sunday afternoon.
Source: CNN