UAE, Qatar reopen embassies after years of tensions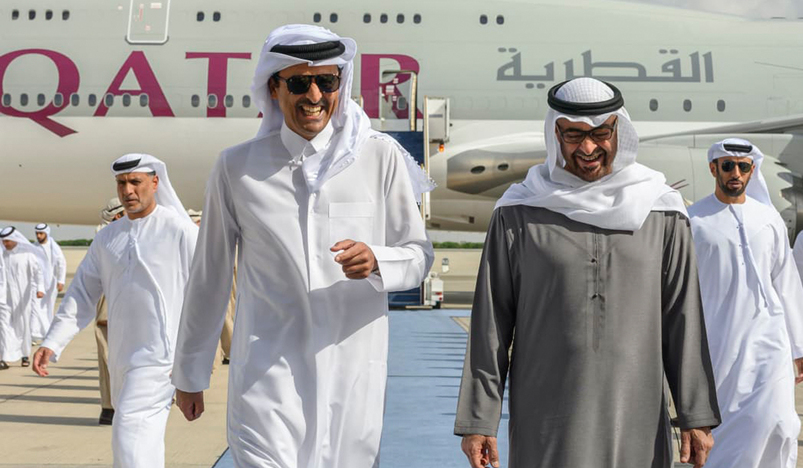 Qatar Amir
The United Arab Emirates and Qatar announced the reopening of their embassies on Monday following a yearslong rift.
The two countries issued statements saying the Qatari Embassy in Abu Dhabi and a Qatari Consulate in Dubai, as well as an Emirati Embassy in Qatar's capital, Doha, had resumed operations. The statements did not say if ambassadors were in place or if the missions were open to the public.
The two countries' foreign ministers spoke by phone to congratulate one another on the reopening of the diplomatic missions, Qatar said.
The UAE joined Saudi Arabia, Bahrain and Egypt in imposing a boycott and blockade of Qatar in 2017, in large part over its engagement with and support of Islamist groups across the Middle East that gained power immediately after the Arab Spring protests in 2011. The other Arab countries in the Persian Gulf view such groups as terrorists — including Egypt's Muslim Brotherhood, which won free and fair elections but was ousted after a year's divisive rule.
Qatar, which like the other Arab countries is a close ally of the United States, has repeatedly denied supporting terror groups. It has also served as a key intermediary in U.S. negotiations with the Palestinian militant group Hamas and the Afghan Taliban.
The unprecedented diplomatic crisis among the normally friendly Gulf Arab countries initially sparked fears of armed conflict. But Qatar's gas riches, and close ties to Turkey and Iran, largely insulated it from the economic sanctions, and relations slowly thawed.
The boycott was officially lifted in January 2021. Late last year, Qatar welcomed visiting leaders from Saudi Arabia, Egypt and the UAE as it hosted soccer's World Cup.
AP