Twitter changes logo to 'X', replacing blue bird symbol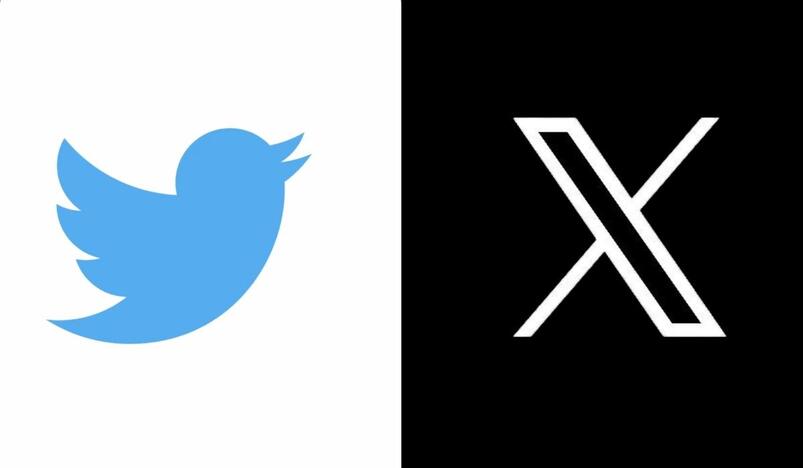 Twitter changes logo to 'X', replacing blue bird symbol
Twitter has launched its new logo, dropping the blue bird on its website for an X as part of a wider rebranding.
The social media network's site on Monday showed the company's new logo: a white X on a black background.
Twitter owner Elon Musk and its Chief Executive Officer Linda Yaccarino unveiled the new logo for the social media network.
"X is here! Let's do this," tweeted Yaccarino, who also posted a picture of the logo projected on the company's offices in San Francisco. The new logo is the latest change since Musk bought the social media platform for $44bn last year.
On Sunday, Twitter's billionaire had said in a series of posts on his account that he us looking to make the change worldwide as soon as Monday.
Musk tweeted: "And soon we shall bid adieu to the Twitter brand and, gradually, all the birds".
"#GoodbyeTwitter" was trending on the platform with reference to the old logo as several users criticised the new one.
Musk said on Sunday he wanted to change Twitter's logo and polled his millions of followers on the platform on whether they would favour changing the site's colour scheme from blue to black.
Under Musk's tumultuous tenure since he bought Twitter in October 2022, the company has changed its business name to X Corp, reflecting his vision to create a "super app" like China's WeChat.
Last October, he said that "buying Twitter is an accelerant to creating X, the everything app".
Musk's rocket company, Space Exploration Technologies Corp, is commonly known as SpaceX. And in 1999, Musk founded a startup called X.com, an online financial services company now known as PayPal.
Twitter is thought to have around 200 million daily active users, but it has suffered repeated technical failures since the tycoon bought the so-called bird app for $44bn in 2022 and sacked much of its staff.
Since then, many users and advertisers alike have soured on the social media site due to charges introduced for previously free services, changes to content moderation, and the return of previously banned right-wing accounts.
Musk said earlier this month that Twitter has lost roughly half of its advertising revenue since he took control in October.
Facebook parent Meta earlier this month launched its own text-based platform, called Threads, which has up to 150 million users according to some estimates.
But the amount of time users spend on the rival app has plummeted in the weeks since its launch, according to data from market analysis firm Sensor Tower.
(ALJAZEERA)