Tour de France 2021: Pogacar Extends Lead After 17th Round Win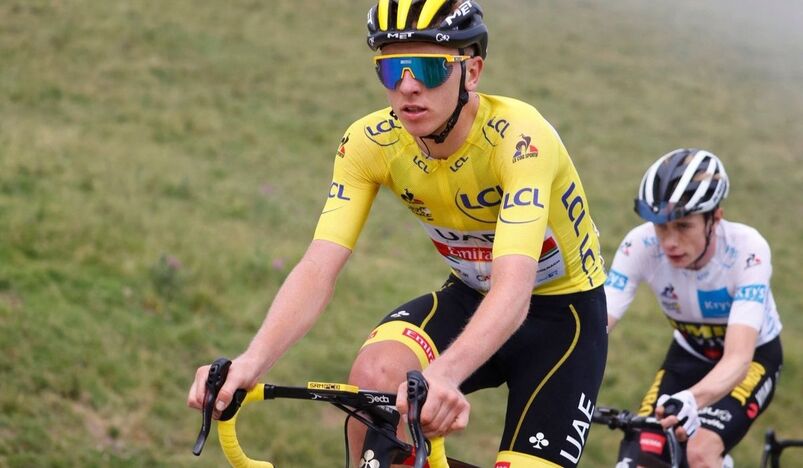 Tadej Pogacar
Slovenian champion Tadej Pogacar consolidated his lead in the general standings of the 108th Tour de France, after winning the 17th mountain stage.
Pogacar established himself as a star for this stage by winning first place, covering a distance of 178.4 km in a time of five hours, three minutes and 31 seconds, with an average speed of 35.3 km/h, three seconds behind the Danish Jonas Vingegaard and four seconds from the Ecuadorean Richard Karabas, the only ones who escaped with him before climbing The last mountain in Saint-Lary-Soulan, eight kilometers before the line of arrival.
It is the second time that Pogacar has won first place in a stage of this year's edition, after the fifth stage in Laval, which was against the clock.
It is also the fifth time that Pogacar has won a stage in only two participations in the Tour de France, after he consolidated his first participation last year with the title after winning three stages.
Colombian Rigoberto Uran, who chased Pogacar before today's stage, was the biggest loser, dropping to fourth place in the general standings, after finishing ninth, one minute and 49 seconds behind the Slovenian.
Pogacar extended his lead by 5:39 minutes against Vingegaard and 5:43 in front of Karabas.
The eighteenth stage of the circumambulation, and the final one, will take place in the Pyrenees, tomorrow, Thursday, at a distance of 129,7 km.(QNA)