Top Tips on How to Start an Interior Design Blog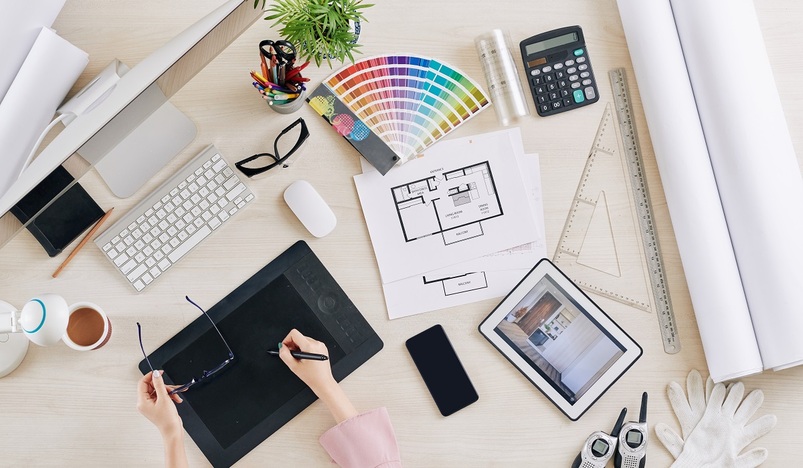 Interior Design Tips
Are you planning to start your interior designing blog? Well, it's a great idea! All you need is the right knowledge and dedication. You must first know what you are aiming at before actually getting into it. However, if you are already on Instagram and want your readers to focus on your interior design posts rather than how popular they are, you can now hide likes and views, an amazing feature Instagram launched recently. Visit the Instagram site to know how to hide likes on Instagram. In just a few clicks, you can turn Likes On or OFF easily from Insta "Settings". Let's now discuss a few tips that will help you start your interior design blog. 
 
Think about your blog's purpose: This is the most crucial aspect. If you don't know why you're beginning a blog, you'll probably give up. You'll need a very strong WHY to keep you going, as you will be on your computer for hours. You must know your purpose for coming up with a blog. Do you just want to share your interior design ideas because it is your passion, or do you want to create a strong portfolio to showcase your talent to your potential clients? Knowing what and who you are aiming at will prompt you to create blogs in the right direction.
 
Brainstorm to choose your blog niche: It is advised that you have a specific blog niche if you want to receive organic traffic from Google. Google favors blogs where experts write or share thoughts on a subject. Finding a niche within the interior décor and interior design area can be challenging, as there are so many topics and sub-topics. Some examples of blog niches are modern interior design, budget interior design ideas, interior design for commercial spaces, home renovation and so much more. Narrowing it down to a specific niche within the subject might be even more beneficial. To make your blog popular, you must choose topics you are enthusiastic about and have expertise in. The greatest method to keep your writing inspiration up is to write about something you love. 
 
Choosing the right blogging platform: As much as it's important to have good content, you must choose the right blogging platform to publish your blog. WordPress is the most popular portal amongst bloggers as it is easy to use and comes with various plugins, which gives the blogger freedom of customization. More options include Squarespace, Wix, Weebly, etc. Don't forget to use Instagram and Facebook.
 
Use high-quality images and videos: Images can play a key role in popularizing your blog. If you don't have technical knowledge about image size, various formats, and resolution, make sure you read about it online as there are loads of information on how to use images and even on editing them. You can also go for videos, as there is a major shift in people wanting to see interior design videos. You can also embed videos from YouTube
 
Make money with your interior design blog: If making money is also on your mind, then you can take advantage of affiliate programs, look for sponsors, build an email list of target audience i.e. those who have an interest in your niche. But don't forget to create some great content. It is also a good idea to communicate directly with your readers and build a loyal audience.
Conclusion
With the tips, you can create a perfect interior design blog your readers would love. Once you have set up the blog, make sure that you update the blog regularly and upload content that will engage the reader. Also, do promote it on social media to drive traffic.