Top 5 Cyber Security Certification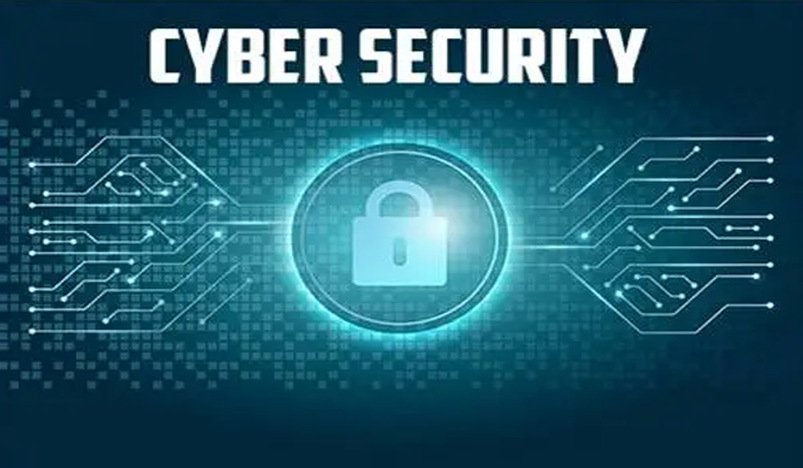 Top 5 Cyber Security Certification
As we know technology is changing so fast in today's environment that influences almost every aspect of modern life and brings several advantages across multiple sectors but it has also increased the exposure to the risk of various security hazards. Cybercrime is one of those risks which is very rapidly growing nowadays. According to the McAfee report, February 2018 the estimated cost on Cybercrime security expend across the world was over $800 billion. It has been estimated that companies spend more than 5% of their annual IT budgets protecting themselves against disrupted operation and theft due to information theft. The jobs related to cybersecurity are in demand by an employer. So today we are going to discuss the top five Cyber Security Certification that you can get in 2019.
5. CompTIA Security+
The CompTIA Security+ certification is an entry-level certification that validates the baseline skills that you need to execute main security functions. This certification focuses on the methods and techniques that use in security risk identification and mitigation, network access control, security infrastructure, threat management and intrusion.
Security+ certification is offered by CompTIA and eligibility criteria for this certification is that individual must have at least 2 years of IT experience with a security focus and secure 750 passing scores on a scale of 100-900. An average annual wage of Security+ certified professional is $59,000.
CompTIA Security+ domains are:
Network Security
Compliance and Operational Security
Threats and Vulnerabilities
Application, Data and Host Security
Access Control and Identify Management
Cryptography
4. CISA: Certified Information Systems Auditor
ISACA® offered CISA certification and it is preferred for information systems control, assurance and security professionals. It is the most widely accepted security auditor certification and highly demanded by employers. The professional holding this certification can earn approximately $52,000 to 122,000. The entire concept of this certification is to ensure that you are completely ready to perform an effective and efficient security audit on any organization. According to Frost and Sullivan report, there be a need for 6 Million more information and security professionals in 2019.
CISA domains are:
The Process of Auditing Information Systems
Governance and Management IT
Information System Acquisition, Development and Implementation
Information Systems Operation, Maintenance and Support
Protection of Information Assets
The candidate has five years of experience in IS Audit domain area can apply for this certification. Waiver possible, for details kindly visit on ISACA® website.
3. CEH: Certified Ethical Hacker
The Certified Ethical Hackers are those professionals who use their skills to understand and look at the weakness and vulnerabilities in the target system(s) and uses the same knowledge and tools to fix the deficiencies found. They know how to hack things, how to be malicious and how to penetrate the system but the do for legal purposes for protecting and securing the network and web of the company.
The CEH certification is provided by EC-Council and eligibility criteria for this certification are that the candidate must possess a minimum of 2 years of InfoSec work experience or you could take training through EC-Council that make you qualify for appearing in the exam. CEH certification is good for beginner IT professional and its take less preparation time for an exam.
CEH task and knowledge domains are:
System Development and Management
System Analysis and Audits
Security Testing / Vulnerabilities
Reporting
Mitigation
Ethics 
The professional having this certification can earn up to $116,000 per annum. Top employers are Booz, Allen and Hamilton, U.S Army, U.S Air force (USAF) and General Dynamics Information Technology Inc.
2. CISSP: Certified Information Systems Security Professional
The CISSP certification is one of the most globally recognized and highly demanded cybersecurity certification. The CISSP certification program is governed by International Information System Security Certification Consortium also known as (ISC)2. In June 2004, the CISSP become the first information security certification accredited by ANSI ISO/IEC Standard 17024:2003. One of the key benefits of CISSP is fulfilling the requirements of almost all regulatory bodies across the world. It also offers a career differentiator with enhancing credibility and marketability to a professional reinforcing his/her commitment to the domain.
The professional having this certification possess expert knowledge and techniques that is essential for developing, guiding and then managing security standards, policies and procedures within the organization. The eligibility criteria for this certification is having at least 5 years of experience in two or more domains, CISSP domains are:
Security and Risk Management
Asset Security
Security Engineering
Communication and Network Security
Identify and Access Management
Security Assessment Testing
Security Operation
Software Development Security
The CISSP certified professional can earn an approximately average salary of $116,900 per annum. The top employer is USAF, Lockheed Martin group.
1. CISM: Certified Information Security Manager
CISM certification is the globally accepted certification which is offered by ISACA®. Professionals with CISM certification can understand the business thus they know how to manage and adapt technology to their enterprise and industry. By having a CISM certification professional can demonstrate understanding of the relationship between an information security program and the organization's business goals and objectives, gain a better understanding of how to tackle the organization's information risk, understand how to develop and manage an information security programs, understand how to manage the security incidents, offer and create differentiator with enhance credibility and marketability, considered essential to ongoing education career progression and value delivery to enterprises and provide access to valuable resources such as peer networking and idea exchange. Today many of the large and mature organizations seek out professionals with proven experience and knowledge to meet the challenges and threats posed from the use of information security. Many organizations give value to international certifications. In fact, in many of the organizations possessing international certifications is mandatory for critical job functions such as information security. CISM professionals meet these criteria for many organizations as they have the achievement of passing the CISM exam with credit and have the work experience and educational achievement stipulated by ISACA®. CISM holders are consistently recognized among the most qualified professionals in the informational security and risk management fields. The average earning of CISM certificate holder is $118,000 per annum.
CISM domains are:
ISG: Information Security Governance
IRM: Information Risk Management 
ISPDM: Information security program development and management
ISIM: Information security incident management
Requirements for CISM certification
Successfully pass the CISM exam
Adhere to ISACA® code of professional ethics
Agree to comply with CISM continuing policy
Submit and verified the evidence of five years of work experience in the field of information security
Three years of the five years of work experience must be gained performing the role of an information security manager.