Top 5 Authentic Arabic Food Restaurants in Qatar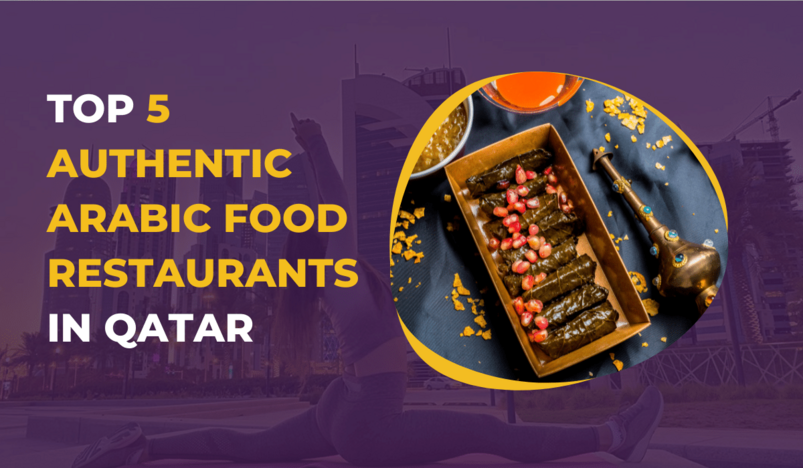 Top 5 Authentic Arabic Food Restaurants in Qatar
Qatar is a well-known country that excels in a variety of cuisines, particularly focusing on Arabic restaurants. Arabic food is considered one of the most unique cuisines for its eccentric menu and flavorful dishes. One of its features is that it represents the diversity of cultural foods from North African countries through the Mediterranean Arab Countries or to the Gulf region. If you have not visited or would want to experience it again then you should visit Qatar's most attractive Arabic restaurants that will be covered in this article. 
Yasmine Palace
This restaurant is considered one of the most luxurious eating places in Qatar for its location in the pearl. It serves Lebanese and different Arabic food which is tasty. It really excels at its healthy hygiene and good service to its customers which generated positive reviews and feedback.
Contact: 77111504
Timing: 9 am - 1 am
Google Maps  
                                                                                    
Al Khaima Restaurant
This restaurant is in Al Sadd where most of the people live. Therefore, it brings up the fact that it has a large audience for its nice cuisine and the variety of food from different Arabic countries which is a good perception for customers to have many choices.
Contact: 44446962
Timing: Open 24 hours
Google Maps 
Al Shurfa Arabic Lounge
This restaurant is located in Souq Waqif, and it's famous for its cuisine and most importantly the relaxing and quiet atmosphere that it has for its customers while experience the food and drinks with their friends and families. As well as enjoying the sights and sounds of the vibrant soul below and watching the city spirit. 
Contact: 70473687
Timing: 12:30 pm - 11:30 pm
Google Maps
Orient Pearl Restaurant
This restaurant is unique and beautiful, especially when it comes to its strategic placement which is in Al Cornish where most people have the ability to reach easily. In addition, Based on the customer reviews that this place is really attractive when it comes to its staff, service, and amazing vibes including a big screen with a projector.
Contact: 44106600 
Timing: 9:30 am - 12 am
Google Maps  
Argan Restaurant
This restaurant is located in Souq Waqif, It serves North-African food, especially from Morocco and it's known for its amazing ambiance that makes customers try the food in a good atmosphere by listening to all types of music. Also, it's known for its affordability and convenient prices which will give the public the best value for the experience.
Contact: 70473687
Timing: 12:30 pm - 11 pm
Google Maps 
Have you ever been to an Arabic traditional restaurant before or have you ever wondered what it looks like? Go now to one of these top five restaurants that serve the best Arabic food in Qatar and all are located at the heart of the city, which is easily accessible from any part of Doha.