Top 5 Art Galleries You Must Explore in Qatar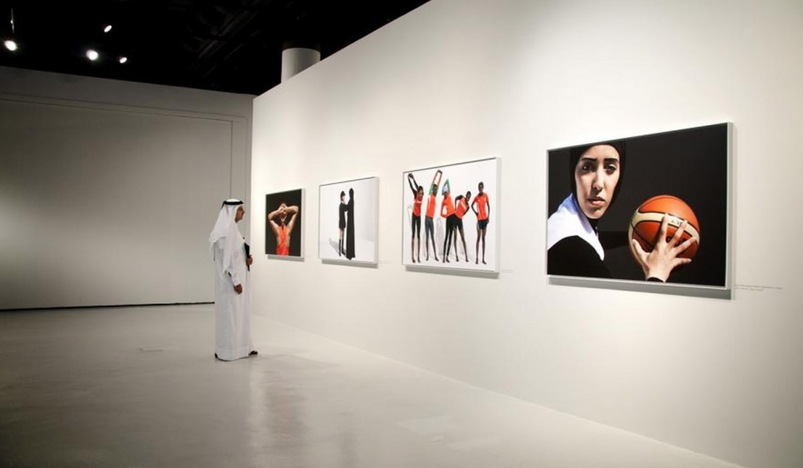 Art Galleries
Qatar has become one of the finest hubs in promoting art and culture due to the residence of different expats in the country.
Visiting art galleries is an essential part of explorers in Qatar as to discover new places and enjoy the beautiful sculptors. 
In Qatar, there are many art galleries that extends your opportunities to visit and be awe of their work.
Let us look at top 5 art galleries you must explore in Qatar:
1. Qatar Museums
Located in one of the prominent Qatari spots – Katara Cultural Village, Qatar Museums started its operation in the year 2010 in order to exhibit the different artworks and collections for the citizens and residents to explore.
They also exhibit the art works and collections of local and international artists and has a very casual and friendly atmosphere in the premises. 
Entry is free to Qatar Museums on all days as Fridays it opens from 1:30 pm until 7:00 pm while rest of the days are open from 9:00 am.
2. East Wing
Established in Doha in the year 2012, The East Wing gallery is an 'international platform for photography' and exhibits the photographs of the famous artist Phillip Toledano.
The ultimate of this gallery is to support emerging and mid-career local and international artists in these fields of photography, videography, and unique publications that reflects their works and collections.
For more information regarding their timings and address, email the team: info@east-wing.org
3. Souq Waqif 
The Souq Waqif Art Center located in one of the most visited tourist destinations in the country.
The center serves as a gallery that houses paintings, sculpture and various other media with mixture of artistic works, through contemporary and modern artwork. 
You can walk-in freely to the art center in Souq Waqif on every day and to know more about their timings and details call them on +974 4417 6204.
4. Anima Gallery
A very fine contemporary art gallery that brings both the national and international artwork exhibiting their talents in paintings, sculptors, and other mind-blowing works.
Anima Gallery was established on March 2012 and mainly includes art collections, artist commissions, world class exhibitions and educational resources in this center.
Located at The Pearl Qatar, Anima Gallery has other facilities like cafe and restaurants if you would like to relax in between your time in exploring them.
5. Fire Station Gallery
Built in the year 1982, the Qatar Fire Station Artist is one of the part of Qatar Museums since 2012.
The gallery which was renovated by Qatari architect Ibrahim Al Jeidah, has many artworks for public to view and discover.
The gallery also has many facilities including cafes and to know more about their information, you contact them on +974 4422 4222 or alternatively email: contact@firestation.org.qa