TOD to Release "DRIVEN" Featuring Nasser Al-Attiyah on May 8th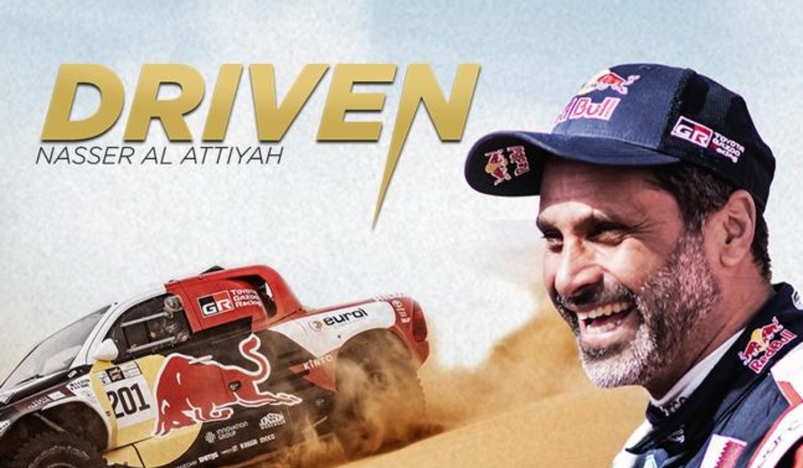 TOD to Release "DRIVEN" Featuring Nasser Al-Attiyah on May 8th
TOD, the MENA region's streaming platform for sports and entertainment, is releasing a new docuseries focusing on the 5 times World Dakar Qatari champion and Olympian Nasser Al-Attiyah. 
"Nasser Al Attiyah: Driven" is set to launch on May 8. The four-part series showcases the 52-year- old's remarkable life and career, from winning a record 18 Middle East Rally Championships and competing in Skeet Shooting at six Olympic Games to his latest victory in the gruelling Dakar Rally 2023.
On 15 January 2011, Al-Attiyah won the legendary Dakar race, making him the only Arab to ever win the difficult championship. His winning streak continues, and he recently won his fifth Dakar Rally driver's title and second in a row in January 2023, in Dammam, Saudi Arabia. Spanning across 9000 Kms, over the course of 15 days, Dakar is one of the toughest rallies in the world, a competition loaded with challenges. In Nasser's own words – "It's the real mission impossible, not the one you see in the movies. I do, however, think Arabs are best suited to competing in it. Not everyone can make their way around the desert. It's tricky, you have to respect the desert. Thankfully, this is what we learned from our forefathers."
Nasser has also represented Qatar and won bronze medal for shooting in the 2012 London Games. "I'm still going strong in this sport and my future target is the 2024 Paris Games, hopefully I can prove myself there. I still dream of winning medals and aspire for gold," Nasser said. 
Viewers will get a closer insight into the personal life of the Qatari and discover from where stems his relentless ambitions, his love for action and adventure, and his continuous passion for competition.
TOD customers will be able to stream the highly anticipated series, as well as gain access to more than 40,000 hours of premium sport and entertainment content – on demand.
John Paul Mckerlie, VP Marketing and Sales at TOD, said: "We are passionate about highlighting Arab talent and stories. Our new docuseries featuring Nasser Al-Attiyah perfectly showcases how Arab athletes are challenging status quo and dominating the world of sports. As the first Arab to ever win Dakar, he is a true role-model, and we hope that the docuseries serves as inspiration for young people across the region to follow their dreams."