Tickets to FIFA Arab Cup Finals Sold Out in FIFA Venue Ticketing Centre at DEC Counters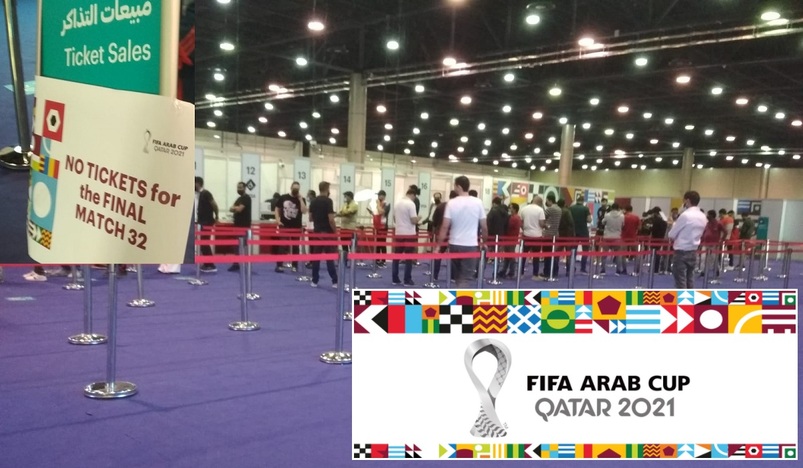 FIFA Arab Cup™ finals ticketing
Fans who are looking forward to watching the FIFA Arab Cup™ finals in Al Bayt Stadium on December 18 failed to book tickets over the counter as tickets to the Match 32 are currently sold out in all of the counters of the FIFA Venue Ticketing Centre (FVTC) at the Doha Exhibition Center (DEC),
The tournament organizers advised fans to check online via the FIFA official website for ticket availabily. Others were told to visit the "Resale" portal as an alternative in purchasing tickets. However, the service is unavailable as of the moment.
According to some expats, they have been trying to book tickets to the finals since December 5th but to no avail.
The FIFA Arab Cup™ sees 16 teams from across the Arab world come together to compete. The event offers a great opportunity for competitors and spectators alike to experience the spirit of Qatar and the iconic stadiums that will host the World Cup in 2022. 
The Qatari national team qualified for the semi-finals of the FIFA Arab Cup Qatar 2021 after beating its UAE counterpart 5-0 on 10 December 2021 at Al Bayt Stadium.
The next match for Qatar will be on December 15th, at 10 pm at Al Thumama Stadium against Algeria.