Things to Do this Women's Day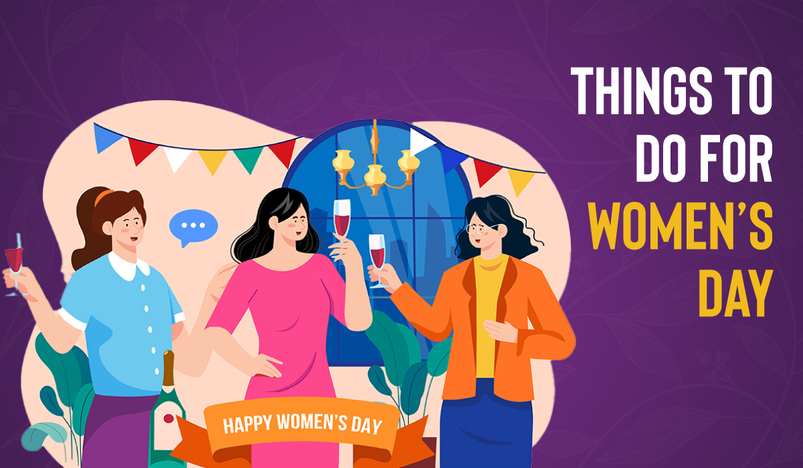 International Women's Day
International Women's Day is celebrated annually on 8 March. It is a focal point to reflect on the progress made, to call for change, and to celebrate acts of courage and determination by ordinary women. 
The theme for Women's Day 2023 is DigitALL: Innovation and Technology for Gender Equality. It recognises and celebrates the women and girls who are championing the advancement of transformative technology and digital education.
The 2023 observance will explore the impact of the digital gender gap on widening economic and social inequalities and spotlight the importance of protecting the rights of women and girls in digital spaces and addressing online and ICT-facilitated gender-based violence.
So how can you celebrate Women's Day this year?
1. Organise a day out
There are various activities women love doing with their people, from treating themselves to a shopping spree to grabbing a coffee.
Enjoy a lovely brunch or high tea

Shopping spree with Shop Qatar 2023. They have a range of events, like Sephora masterclass, shopping promotions like 'Shop and Sweep' at Virgin Megastore and many more.

Grab a coffee or a karak at cozy spots like Msheireb downtown cafes, Lusail night market, or Katara tasty street.

Go to pubs and restaurants to end the day with a hearty dinner, ladies' night drinks, and happy hours.
2. Have a movie night with women-centric movies 
Hollywood 
The Devil Wears Prada

Little Women

Legally Blonde

Hunger Games
Bollywood 
Queen

Mardaani

English Vinglish

Kahaani
3. Choose a dress code or colour for work
Whether it's for the day or the entire week, another day of standing in solidarity for this women's day is to pick a particular dress code (for example, the women can wear dresses or suits) or pick a particular colour (most commonly preferred is pink). However, the colours associated with this day are purple, green and white. 
Advocate for gender equality in the workplace and other social settings. 
4. Buy thoughtful gifts
To make this day special for the women in your lives, buy them a gift to signify your appreciation for them. It can be something small from flowers, cute mugs, to make-up supplies, chocolates, etc. It's up to you, how grand you want it to be, but be assured that whatever it is, it will be highly appreciated.
5. Donate to organisations that support women's education and growth
Do your part to make a difference in a young woman's life. An organisation could be one donation away from helping facilitate that difference. Any amount you can give is meaningful, and setting up regular donations will make a huge impact in the long run. Here is a list of some organisations you can begin donating to:
6. Shop from women-owned businesses
Women-owned and led businesses are at the forefront of societal progress. There has been an increase in ethical, sustainable, and thoughtful business practices and consumers thanks to women-led businesses. If you care about this being carried on in the future and want to help bridge the gender gap, there's no better time to make a difference than on International Women's Day.