Things to do this weekend: December 23-25, 2021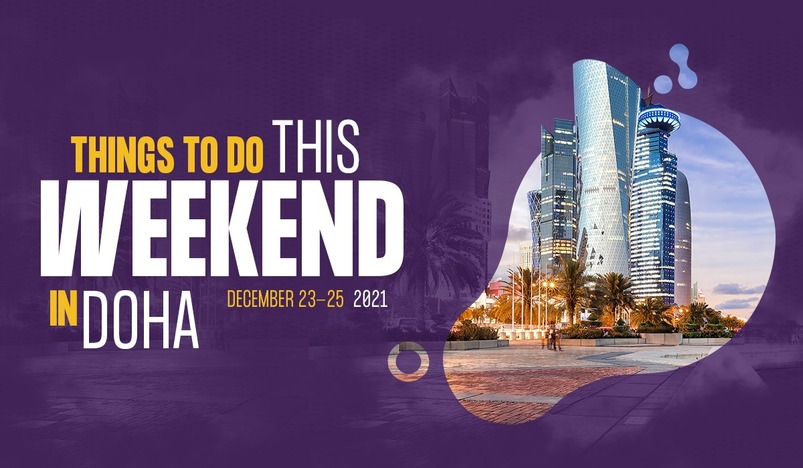 Where to go and what to do this weekend in Qatar
Check out our top picks for Things to Do in Qatar from December 23-25, 2021 below:
Note: Events are subject to change as per the organizers. Follow the COVID-19 measures in place to ensure yours and others' safety.
December 23, 2021 - Thursday
1. Doha Winter Trade Fair 2021 in DECC
The exhibition will showcase Winter Fashions Collections from the traders coming from different parts of the world. This is one of its kind event where you can find Women Fashion Wear, Designer Collections, Designer Accessories, Yemeni Spices & Honey, Kashmiri Fashions specially for Winters for Men & Women. Mix products for all the members of family.
Wide range of clothes, Abayas, accessories, perfumes, cosmetics, furniture, carpets and foodstuff to shop from.
Location: Doha Exhibition and Convention Center
Dates: December 23, 2021 - January 1, 2022
Timings: 10 am to 10 pm (Saturday to Thursday) and 2 pm to 11 pm (Friday)
Tickets: No tickets needed
Price: Free
Official Hashtag: #WINTERTRADEFAIR
Organized by: Organizers of Exhibition
2. Drive-in Cinema 'The Festive Series' Lusail
Doha Film Institute (DFI), in partnership with Qatar Tourism, brings you a snowy weekend planned at a drive-in cinema with three of your favourite festive family features showing. Be sure to bring a warm blanket to snuggle up in!
Location: Drive-in Cinema Lusail
Dates: December 23 - 25, 2021
Timings: 07:00 pm - 09:00 pm
Tickets: Book Online
Price: 100QR/per car
Here are the films showing this weekend:
• Home Alone
23 December 23, 2021 at 7 pm
• Home Alone 2: Lost in New York
December 24, 2021 at 7 pm
• The Santa Clause
December 25, 2021, 7 pm
3. Winter Fest at Doha Quest
Experience Qatar's first immersive indoor theme park, Doha Quest, where a world of snowy wonders awaits you this weekend.
Discover a sleigh-full of holiday entertainment, the winterful ambience, holiday activities, seasonal sweet treats whimsical décor, seasonal food and drinks and much more!
Location: Doha Quest
Date: December 21, 2021 - January 8, 2022
Time: 02:00 pm - 11:00 pm
Tickets: Book online at http://www.dohaquest.com/
Prices:
Juniors (4-12) - 150QR
Adults (13 and above) - 225QR
Children under (4) - Free
December 24, 2021 - Friday
1. Christmas Beach Getaway by National Cruise Company
Christmas Beach Getaway
Dreaming of a wonderful Christmas beach getaway? Take advantage and book your seat today.
Date: December 24, 2021 (Friday)
Timings: Beach day trip from 9 AM - 3 PM
Rate: 195 QAR/person
Inclusions:
• Beach and island facilities
• Banana boat
• Refreshments
Instagram: @nationalcruise_qatar
2. Watch The Matrix Resurrections in Qatar cinemas
To find out if his reality is a physical or mental construct, Mr. Anderson, a.k.a. "Neo," will have to choose to follow the white rabbit once more. If he's learned anything, it's that choice, while an illusion, is still the only way out of – or into – the Matrix. Neo already knows what he has to do, but what he doesn't yet know is that the Matrix is stronger, more secure and far more dangerous than ever before.
Now showing in Qatar cinemas near you! Book now at www.q-tickets.com.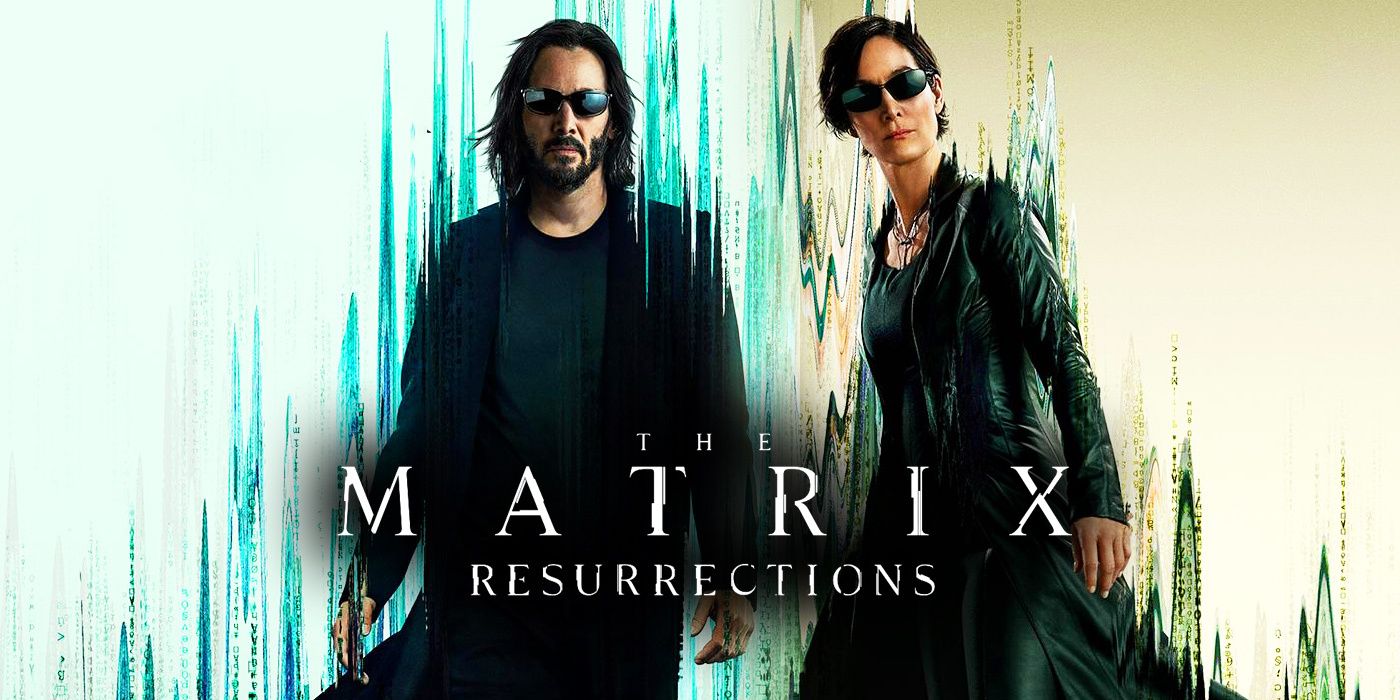 3. Winter Wonderland in the Desert by 365 Adventures
365 Adventures - Qatar is happy to announce a special event for families, individuals, expats, children and friends. Join them this holiday season with these activities:
Regular Tickets:
Inclusions:
- Shuttle from Sealine at 2:30 PM
- Camp Access- Gifts distribution
- Meet and greet with Special guest
- BBQ Buffet Dinner at the camp
- Soft drinks, hot drinks, water
- Bonfire
-Tables & chairs
- Mandatory Shuttle Service from Sealine
QAR 200 - per car (Up to 6 People)
Shuttle Timings:
2:30 pm - 4:00 pm
8:00 pm - 9:30 pm
- 1 car can take 1 family or group only
- No Sharing of car
Bungalow Tent - QAR 300 (Please call for availability)
What to bring:
- Sweaters and shawls to keep you warm - it's winter
4. Al Thuraya Planetarium shows in Katara
Occupying 2,240sqm area, the planetarium is expected to become one of the main attractions at Katara. It offers a rare experience to visitors, blending education and entertainment, especially students, families and astronomy enthusiasts.
The main component of the planetarium is a full-dome digital system with a seating capacity of 200 people, 4 seats for the disabled and another 4 for the elderly. It features a 22-meter screen, equipped with state-of-the-art digital projectors showing 2D and 3D tutorial shows.
Location: Al Thuraya Planetarium
Dates: December 22, 2021 - January 28, 2022
Timings: 05:00 pm - 07:00 pm
Tickets: Book online.
Price: Free but registration is required here: http://althuraya.katara.net/
Phone: 44082067
Email: Althuraya@katara.net
5. JEDARIART Open Call by Qatar Museums
JEDARIART brings artists together to add vibrancy and meaning to the walls across Doha through murals and street art. The aim of the programme is to activate urban areas and promote artistic intervention in designated districts creating new reference points for people to go and visit across the city. It is also part of Qatar Museums' ongoing commitment to supporting local talent and promoting public art.
Following the success of the first-ever JEDARIART, we are delighted to announce we now receiving applications for the next round of entries. So if you are interested in creating mural art in Doha, submit your portfolio and/or proposal to be part of our JEDARIART database for allocating murals.
Location: Application is online
Date: December 1, 2021 - December 31, 2021
Time: All Day
Tickets: Book online
Price: Free - Apply now!
Exhibition
Criteria: Must be a resident in Qatar.
Date: This is an ongoing open call.
Location: Working with partners, walls are available throughout the year in various parts of the city
Jedariart database: When wall opportunities become available, you may be contacted for a proposal.
Your Proposal
- Biography about yourself
- Portfolio of your work
- Concept and sketch of a proposal (optional)
December 25, 2021 - Saturday
1. Secret Santa Village in Sealine by 365 Adventures
'Tis the season to be jolly! Sleigh your way to the Secret Santa Village in Sealine on Christmas Day. 365 Adventures - Qatar brings you a holiday to remember with a chance to meet and greet Santa, savor a barbeque buffet meal, enjoy some games, have fun around a bonfire, and a whole lot more. Surprises await you, your family, and friends.
Date: December 25, 2021
Tmings: 3:00 PM Onwards
Location: Sealine Beach Resort
Ticket Booking: Book your tickets online at www.q-tickets.com
Day Passes
Adults - 250 QAR per person
Child - 125 QAR per person ( 4 to 11 years old )
Kids Age Limit for FREE Tickets: 0-3 years
Inclusions:
- Access to Secret Santa Village
- Meet and greet with Santa
- BBQ Buffet Meal
- Beverage
- Games for kids
- Gifts distribution
- Bonfire (subject to weather)
Optional Add-on:
Desert Safari Trip
- Professional Driver
- Pickup and drop-off from your house (anywhere within Doha City)
- Stop at Camel Area (additional per person: camel ride - 20 QAR)
- Dune bashing & Desert Safari
- 600 QAR per car maximum of 4 people
Instagram: @365adventuresme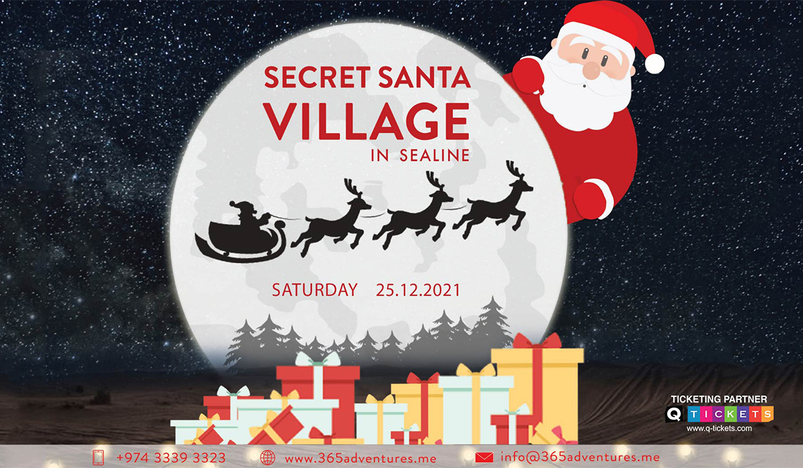 2. Christmas Dinner Cruise at The Pearl Qatar by National Cruise Company
Christmas Dinner Cruise
Date: December 25, 2021 (Saturday)
Timings: To be confirmed
Rate: 300 QAR 
Christmas bells are ringing! Christmas dinner reservations are now available at National Cruise Company.
Here's what awaits you on board:
• A 3-hour integrated cruise along the Pearl Qatar
• An open international buffet and soft drinks
• A panoramic view of the Doha skyline
How to book tickets: Visit www.nationalcruise.com or WhatsApp +974 77999666 - 66000926
Limited seats only. All terms and conditions applied. Book your ticket now!
3. Watch The Spider Man - No Way Home movies in Qatar theatres
For the first time in the cinematic history of Spider-Man, our friendly neighborhood hero's identity is revealed, bringing his Super Hero responsibilities into conflict with his normal life and putting those he cares about most at risk. When he enlists Doctor Strange's help to restore his secret, the spell tears a hole in their world, releasing the most powerful villains who've ever fought a Spider-Man in any universe. Now, Peter will have to overcome his greatest challenge yet, which will not only forever alter his own future but the future of the Multiverse.
Now showing in Qatar cinemas near you! Book now at www.q-tickets.com.
4. Festive Celebration at Hilton Salwa Beach Resort & Villas
Leap into the Festive Season at the Most Iconic Resort in Qatar
With indulgent special menus, a host of live musical acts and a sprinkling of seasonal surprises; experience the festive season at Hilton Salwa Beach Resort & Villas.
A Festive Celebration Like Nowhere Else
With indulgent special menus, a host of live musical acts and a sprinkling of seasonal surprises; experience the festive season with Hilton Salwa Beach Resort & Villas.
Discover some offerings and dining events to celebrate the most wonderful time of the year.
Nesma Lounge
AFTERNOON TEA
Date: December 19-31, 2021
Time: 2:00-6:00 PM
For your favorite seasonal delights, sit back and relax at the lobby lounge while enjoying a special festive afternoon tea.
Sweet bites, savories & drink specials.
250 QAR for two people.
Book now on +974 4423 6505.
Dante Cucina Italiana
GINGERBREAD HOUSE DECORATION
Date: December 21-23, 2021
Time: 2:00 to 4:00 pm
Treat your kids to some magical moments whilethey decorate the ultimate gingerbread house with sprinkles, candy canes, chocolate and icing.
We treat you to a special festive mixology class with the bartenders at Dante.
150 QAR for juniors inclusive of pool & beach access
Book now on +974 4423 6505.
Desert Falls | Kids Club
WINTERFALL FESTIVITIES
Date: December 19 – 31
From festive games and tales to sweet treats and activities, don't miss visiting the festive grotto at the water park or the Kids Club for some magical moments.
For more information, call +974 4423 6424
Souk Kitchen
FESTIVE BUFFET
Date: December 24, 2021
Time: 6:30 pm
Enjoy a sumptuous festive buffet with live gourmet cooking stations and a special children's corner.
198 QAR per person
Book now on +974 4423 6505
Arabian Village
BRUNCH
Date: December 25
Time: From 12:30 to 4:00 pm
Feel the 1001 nights' ambience of the Arabian Village and indulge in a festive-inspired buffet brunch capturing the magic of the season.
Celebrate with the fine tunes of the DJ & saxophone player while the kids get taken away by a magician show and mascot entertainment.
350 QAR per person with soft drinks
450 QAR per person with house beverages
Book now on +974 4423 6505
eForea Spa
WINTER RADIANCE
Date: December 19-31,2021
Enjoy the holiday season with a relaxed, rejuvenated and refreshed version of you.
• Personalised express facial
• Skin softening full body exfoliation
• Warming cinnamon and ginger relaxation massage
• Foot Ritual
• Welcome drink
• Access to thermal suite facilities
749 QAR for two hours
Book now on +974 4423 6401 / 2 or salwa.spa@hilton.com
5. Short Film Competition by Qatar Museums
Calling all young, passionate filmmakers from around the world. As the 2021's Capital of Culture in the Islamic World, Doha is hosting a short film competition highlighting Qatar's extraordinary museums.
The competition is rooted in Doha's profound faith in the role of cinema and the audiovisual realm in social and cultural development, as well as its intention to push the perspectives and thoughts of audiences into the limelight, portray an earnest image of our communities, and raise awareness about different aspects of our lives. Through the competition, filmmakers from Doha will be empowered to express and share the city's most notable cultural aspects and their potential to create an inspiring, creative global impact that makes Doha truly stand out as the 2021's Capital of Culture in the Islamic World.
Sponsored by Qatar Museums; Qatar National Commission for Education, Culture and Science; and the Doha Film Institute, in collaboration with the Islamic World Educational, Scientific and Cultural Organization (ICESCO), the competition is an opportunity to discover and highlight emerging talents while shining a light on the significance of cultural heritage and appreciation for the identity of all nations.
Location: This is an online event
Date: December 2, 2021 - March 1, 2022
Time: All Day
Price: Free - Register online here.
Email: film@qm.org.qa
How to Participate
STEP 1: REGISTER TO ENTER
Be sure to indicate whether or not you plan to film at any of Qatar's museums or cultural sites so that you may request a permit. Registered participants will receive a permit that they must have on them at all times during filming to avoid legal accountability.
CLICK: REGISTRATION FORM
STEP 2: SUBMIT YOUR FINISHED FILM
Films may only be submitted via the specially created platform. Be sure to consult the technical rules before submitting your film.
CLICK: SUBMIT YOUR FILM
General Rules
- Contestants must be no younger than 18 years of age. Both sexes are eligible to participate.
- Contestants must adhere to the competition's rules and regulations.
- Filmmakers from Qatar and abroad are eligible to participate.
- Only one film per contestant.
- Registration form and film must both be submitted before 1 March 2022.
- Films must be submitted by uploading them to a platform created specifically for the competition. Please note that no other means of submitting is accepted.
- Winners will be invited to attend the closing ceremony for Doha, Capital of Culture in the Islamic World 2021. Invitations will be sent out to the email address specified in their application form.
Technical Rules
- Submitted films must be between 1 and 5 minutes long.
- The content of the film must be original, with an inspiring message on museums in Qatar and their arts, culture, and heritage displays, as well as their impact worldwide.
- Acceptable formats for the final film are MPEG, MOV, and WMV. Settings ranging from "smartphones" (1080p/30FPS) to handheld cameras, as well as mini-DV are all accepted.
- Films can be documentary, fictional or cartoon. Promotional materials are not accepted.
- All languages are accepted, provided Arabic & English captions are included (if your film is in either Arabic or English, you need only provide captions for the other language).
- You must obtain permission in writing from every individual appearing in your film, as well as written permission from the owner of any site used in your film.
- Please avoid showing brands in your film.
- Per your choice, your film can feature old/archival footage or content from a third party (you must have a legal license to use such content).
- No copyrighted materials - such as music - can be used without a legal, handwritten approval from the respective rights holder. Using copyrighted music or any other form - of copyrighted content will result in disqualification.
- You may not upload your film online or to social media or any other public platforms before or after the submission stage. (If your film fails to qualify, then you are free to do so after the conclusion of the competition).
- You cannot submit a film that was featured in previous film festivals or film competitions.
- Judges have the right to disqualify any submitted films should they fail to comply with the rules outlined.
- Judges' decision is final. Objections and appeals are not accepted.
- The file name of the uploaded film must be identical to the contestant's first and last name (in English).
- DFI and QM have the right to use the winning films. However, copyrights are retained by the owner of the film.
- If a group wishes to enter the competition, they may do so on their own accord. Upon entering, competition organizers will accept only one name.
- To shoot at any of the museums and cultural sites in Qatar, registered applicants will receive a permit that they must have on them at all times during filming to avoid legal accountability.
Judging Criteria
- Overall context and approach
- Structural quality
- Shooting and production value
- Editing
- The use of original footage
Prizes
1st place: 40,000 QAR
2nd place: 25,000 QAR
3rd place: 15,000 QAR
Winners will also receive a certificate of participation, as well as a Culture Pass membership to Qatar Museums.
The winning films will be screened at the closing ceremony of the Doha Capital of Culture in the Islamic World, as well as the Ajyal Film Festival and on the social media channels of the competition organizers and cultural organizations from Qatar and abroad. There may also be opportunities to collaborate with Qatar Tourism Authority and TV channels (Qatar TV, Alrayyan TV, beIN, Al Jazeera Network).
Rights & Obligations
- Organizers and their employees shall not be held accountable for any unlicensed usage of content that can serve as grounds for claims by third parties.
- Organizers reserve the right to disqualify any film falling under the description above.
- Applicants hold that all information depicted in their film is accurate and true.
- Participating entails an agreement to the regulations and rules outlined herein. Organizers hold the right to amend said regulations.
- Winners shall not feature the film submitted in any events or competition for a period of two years.
6. 5th Mahaseel Festival at Katara
Katara has announced once again it will organise Mahaseel Festival this year to offer consumers local produce freshly picked from Qatari farms.
Mahaseel Festival will open on December 23 and run until January 2 from 9am to 9pm at Katara's Southern Area, after which the Mahaseel souq will continue to be open on Thursdays, Fridays and Saturdays until March 31.
Location: Katara's Southern Area
Date: 23 December 2020 - 2 January 2021
Time: 09:00 am - 09:00 pm
Tickets: No tickets needed
Contact: 182