Things to do this weekend: December 2-4, 2021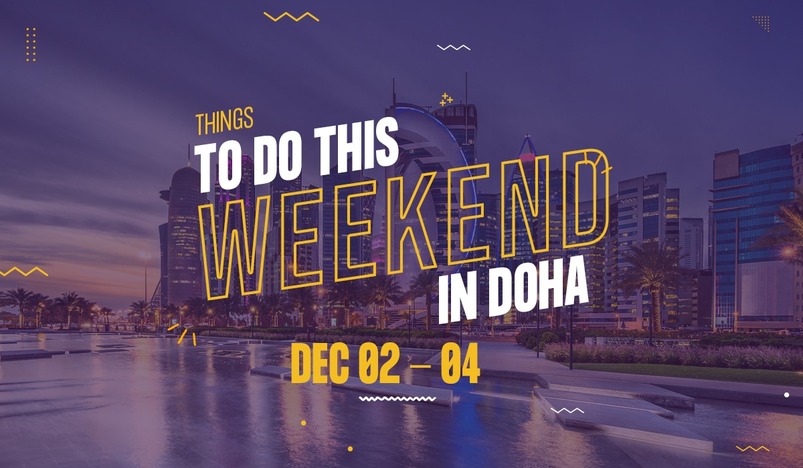 Where to go and what to do this weekend in Qatar
Qatar's festive season is almost upon us and the excitement is rising!
Temperatures are set to stay low for the coming days in Qatar with more fun-filled activities and events in Doha awaiting you today 'til Saturday.
Take note however, though the country has achieved phase 4 of gradual lifting of COVID-19 restrictions, it is still important to adhere to the preventive and precautionary measures in place to ensure yours and others' safety.
Check out our top picks for Things to Do in Qatar from December 2-4, 2021 below:
1. Take a selfie at the Flower Festival
The 4th edition of the Flower Festival at Souq Waqif is now open to the public. It showcases many local nurseries and provides an opportunity for gardening enthusiasts to buy saplings of various flowers.
Many farms and nurseries specialized in the production of flowers, fruit and vegetable seedlings, plants and ornamental trees participating in the event.
The festival is held in compliance with the precautionary measures against COVID-19. It aims of introducing the public about the companies working in the field of flowers.
When: Today until December 11 (from 9am to 9pm on weekdays and from 9 am to 10 pm on Thursdays and 3 pm to 10 pm on Fridays)
Where: Western Square of Souq Waqif 
The event is being held in the andorganized by Souq Waqif management in cooperation with the Ministry of Municipality.
2. Join the Sabi & Sky Makeup Workshop
Sabi & Sky Beauty Makeup workshop is a Canadian Makeup Academy which offers a wide range of makeup trends to specialize in Doha, Qatar.
Note: All Makeup Kits & tools will be provided by Sabi & Sky Makeup Workshop. It will be used of the training purpose at the classroom only.
A Goodie Bag worth QAR 3,000 (Skincare products & Makeup Cosmetics) is also given to every student in the class as a boost to their confidence.
When: December 3 to 4, 2021 (2:15 PM onwards)
Where: La Cigal Hotel - 60 Suhaim Bin Hamad Street, Al Sadd
How: Book your tickets at www.q-tickets.com
3. Watch Marakkar: Lion of the Arabian Sea
Love Bollywood movies? Don't miss the epic saga of Marakkar that has conquered hearts around the world.
The story of legendary Kunjali Marakkar and his heart-pounding warfare against the Portuguese is now screening in Qatar cinemas.
Leading actor Mohanlal said that this film will have a massive release  in 4,100 screens with 16,000 shows per day worldwide.
The film, produced by Antony Perumbavoor, also stars Arjun Sarja, Suniel Shetty, Manju Warrier and Siddique in important roles. It is released in Qatar in Tamil and Malayalam languages.
When: Now showing until Dec. 15, 2021
Where: Qatar cinemas near you
How: Book tickets online at www.q-tickets.com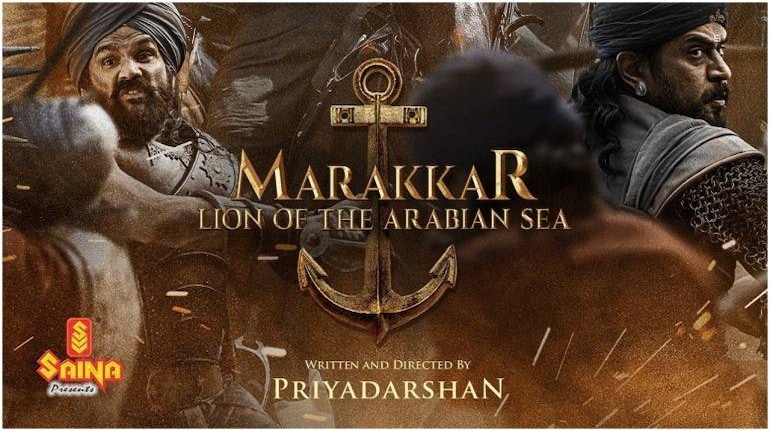 4. Experience a Hot Air Balloon Flight
Whether you're looking to give someone an unforgettable gift, or you want to see the Qatar from a breathtaking new perspective, a hot air balloon flight is a bucket list dream. Take to the skies and enjoy picturesque views with a 360-degree panorama offering you the full flight experience. 
When: Today until March 20, 2022 (Duration: 45 Minutes)
Where: Book your tickets at www.q-tickets.com
Minimum Age Requirement: 8 years old and above. A child under the age of 16 years will only be flown if accompanied by an adult, and the child is over 4'6 ft tall.
Sunrise Hot Air Balloon Rides
Instead of sleeping the morning away, why not watch the sunrise as you drift peacefully across the sky with one of our balloon rides? 
Private Hot Air Balloon Rides
Whether you're looking for an engagement, wedding or anniversary present for your favourite couple, the private hot air balloon flights are guaranteed to delight. Feel like a VIP as you take in some of the finest views Qatar has to offer – all within your very own private basket. An utterly sublime gift idea to mark any special occasion!
3. Enjoy a Mangrove Cycling Tour and Sunrise Kayaking
A cycling tour and a sunrise kayaking – enjoy the best of both worlds with Discover Arabia's adventure-filled packages. Read on to know more...
MANGROVE CYCLING TOUR
Go on an adventure with a professional guide, exploring the mangroves of the Purple Island while cycling on a mountain bike. Stopping at the famous Purple Island Bridge for photo stop and more.
(Only above 12 years old allowed)
Inclusions:
• Tour Guide
• Professional Mountain Bicycle
• Safety (helmet)
• Refreshments (cold refreshments, water, tea)
• Camping sitting area
• Toilets
• Changing rooms
• Bathrooms
For Mangrove Cycling Tour, book now at www.q-tickets.com.
MANGROVE SUNRISE KAYAKING
Experience a breathtaking sunrise kayaking for 3 hrs out of which 1hr 30 min in water
Kayaking in Al Thakira , north of the seaside city of Al Khor in  Qatar, is full of excitement and thrilling experience for those who love nature, water and water sports.
Children under 5 are free.
Inclusions:
• Tour Guide (multilingual tour guides are available)
• Equipment (kayak, paddle, dry bag, lights if needed)
• Safety (life jacket)
• Refreshments (tea, cold refreshments, water)
• Traditional sitting area
• Changing rooms
• Bathrooms
• Photo-stop: Purple Island beach
For Mangrove Sunrise Kayaking, book now at www.q-tickets.com.