Things to do this weekend: August 5 – 7, 2021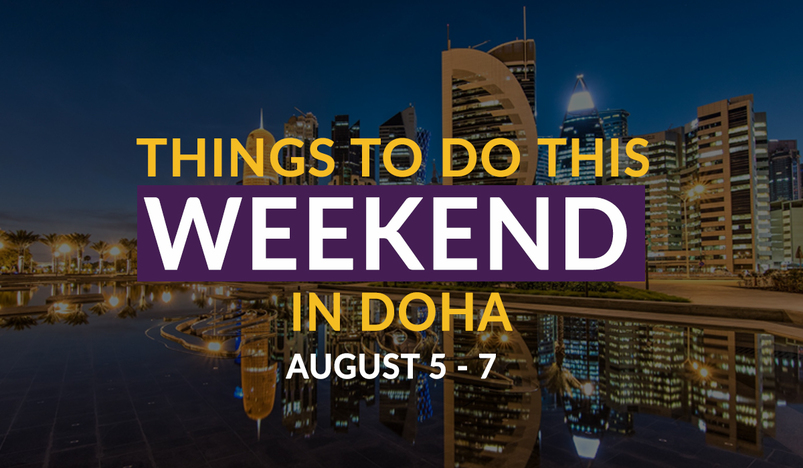 Things to do this weekend: August 5 – 7, 2021
As the Qatar Cabinet has extended its lifitng of fourth restrictions and altered the third phase to decline the surging cases of Covid-19, let us ensure to have a fun weekend by adhering to the rules set by the government. Here is a list of things you can do this weekend with precautionary measures in place. 
1.    Virtual Art Exhibition: Women of the pandemic 
If you're an art fanatic, make sure to enjoy this virtual event entitled 'Women of the pandemic', which will be organized by Katara. This exhibition will be a collaboration between female Qatari and American artists. It will be conducted until 31 December 2021 from 10:00 am until 10:00 Pm. To know more information, kindly call +974 4408 0000 or email info@katara.net 
Website: https://www.katara.net/whats-on/events/women-of-the-pandemic-virtual-exhibition
2.    Virtual Exhibition: The Things We Leave Behind Exhibition
If art is what interests you, then this virtual exhibition is the right choice for you! Join in for the ongoing free experience of witnessing amazing colours painted by the American artist Paul Valentine at the Cultural Village – Katara. 
Website: https://www.artsteps.com/embed/60d70254d1b70d225ee6b727/560/315
3.    Seagrass Tales, Dugong Trails  
Are you aware of the intriguing facts and mysteries sea creatures Dugongs hold? Do you know all about Dugongs in Qatar and other fun facts? The National Museum of Qatar (NMoQ) in collaboration with ExxonMobil Research Qatar (EMRQ) is conducting an Exhibition on Dugongs. The exhibition introduces Dugongs and their life in sea and explains all about its habitat. You will also get to experience on the significant work of scientists researching about these amazing creatures in Qatar and what must be done in order to protect them and their environment through both science and daily actions. You can purchase the ticket online as it costs QR 50 for adults, QR 25 for students, and free of cost for all children below 16 years old. For more information call them on 4452 5555 or alternatively email on infonmoq@qm.org.qa  
Website: https://nmoq.org.qa/exhibitions
4.    Children Summer Camp
Located at Sheikh Abdulla Bin Zaid Al Mahmoud Islamic Cultural Center, the summer camp, aims to provide children with knowledge in different areas while assuring fun moments. Some of the activities included summer camp are Islamic studies, arts & crafts, Arabic language, and more! Buy the tickets online and let your children attend this fun camp from 1 August 2021 - 12 August 2021 between 09:00 am and 11:00 am. For more enquiries contact+974 4444 7444 or alternatively email: binzaid@islam.gov.qa
Website: http://www.binzaid.gov.qa
5.    Water Sports At Katara
Take a mesmerising break this weekend with your loved ones and enjoy the water sports at Katara Beach, which is open until September 15 from 3:30 am to 11:00 pm. Dive in to experience some of the finest water sports in the country. For more details contact the team on +974 5544 9862 or Instagram:  @kataraqatar

6.    360 play Mini Golf 
Fascinated in playing golf indoors? Here's an exciting opportunity to play mini golf with your loved ones as this event will be a combination of mini golf with the access of pirateship for kids. Ensure all covid protocol and play your favorite sport while your kids can enjoy in a giant pirateship. Cost varies for children, adults and daily comers. 
For more details visit: https://www.q-tickets.com/Events/EventsDetails/8878/360-play-mini-golf