Things to do this Mother's Day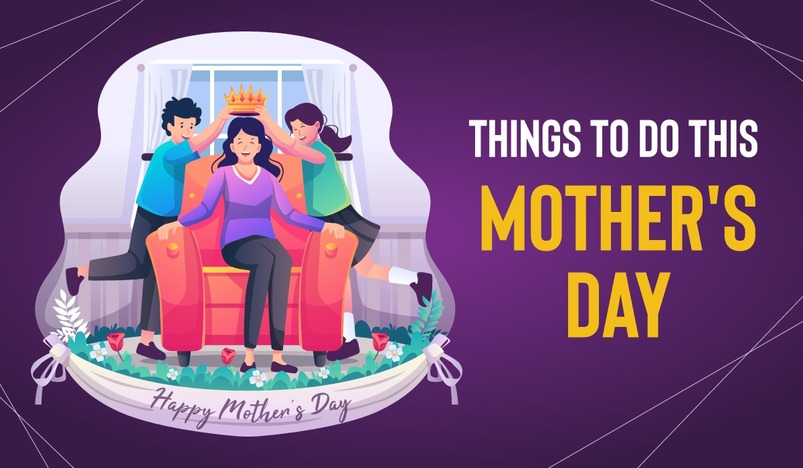 Mother's Day
Mother's Day is a celebration honouring the mother of the family or individual, as well as motherhood, maternal bonds, and the influence of mothers in society. It is celebrated on different days in many parts of the world, most commonly in the months of March or May. It complements similar celebrations, honouring family members, such as Father's Day, Siblings Day, and Grandparents' Day.
Here are some of the things you could do to make this mother's day special!
1. Plan a picnic
Whether you're on a budget or not, this is one of the easiest ways to make her day! A few snacks, her favourite drinks and deserts along with a beautiful view will definitely make for an enjoyable and unforgettable time. Some picnic spots in Qatar are:
Aspire park

MIA park

Bidda Park

Any favourite beach
2. Make a DIY Mother's Day card
If you have a younger sibling you'd want to include in your plan, or even if it's just to show your mother some appreciation, a DIY card goes a long way. Pick up some basic stationary supplies and create a cute card that your mother can display proudly. 
3. Make her a special dinner
Love cooking or want her to stay out of the kitchen for a day and relax? Gather up some ingredients for either her favourite dish or any dish that you're good at and treat her to some good food and a movie she can enjoy it with. 
4. Clean the house
Mothers take care of the family and the house. Even if it's just for the day, take over the house chores and clean up the space and she'll definitely appreciate the break. 
5. Make or buy her a bouquet
Every woman loves receiving flowers. If you have wild flowers growing near your place, you can create your own special bouquet for her or spend a little and have a beautiful bouquet made for her. 
6. Treat her to a spa day
There's no better way to relax than at a spa. A 1 hour session is not too expensive in the spas in Doha, and would be greatly appreciated by your mother.
7. Take her to a bookstore
If she loves reading, this would be the best gift for this mother's day. Take her to any nearby bookstore and ask her to pick 3-5 new reads and purchase them for her. Set up a cozy reading corner as well, prepare a cup of coffee or tea and let her relax while she enjoys her new pick.
8. Take her out to dinner
If your budget allows, take her out to a fancy or simple dinner, for whichever cuisine is her favourite. Ask her to dress up and make a reservation for the night she is sure to remember.