Things to do in Qatar this weekend: September 7 to September 9, 2023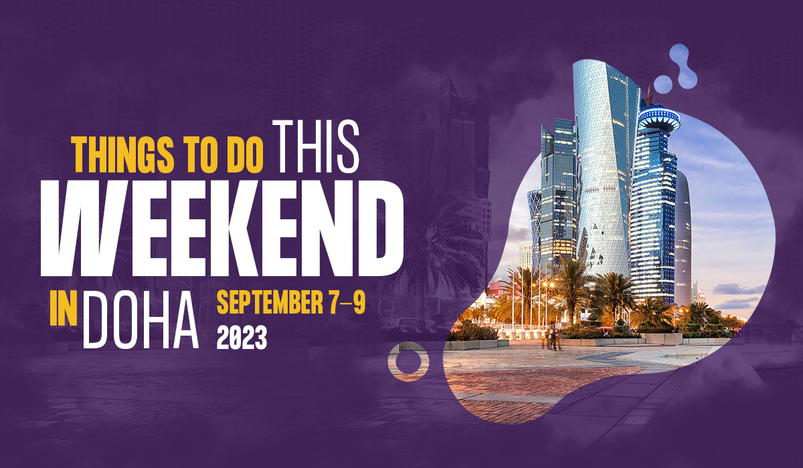 Things to do in Qatar this weekend
Check out our top picks for Things to Do in Qatar from September 7 to September 9, 2023, below.
Note: Events are subject to change as per the organizers. 
September 7 - Thursday
1.  S'hail Katara Exhibition
Katara introduces the Second Edition of the International Hunting and Falcons Exhibition (S'hail) set to take place September 3rd - September 7th, 2019.  The vision To promote Qatar's rich Arab heritage by supporting falcon enthusiasts and the hobby of hunting. We stand committed to the needs of Qatari falconers and hunters so that they can enjoy their hobby at the highest level of luxury. 
Date: Sept 3 - Sept 9
Location: Katara
Price: It's free!
2. FBQ FAMILY MAP TREASURE HUNT
The Sheikh Faisal Bin Qassim Al Thani Museum weekly "Family Map - Treasure Hunt" adventure is back! FBQ Educators will guide you with hints and clues to find hidden treasures across the collections, and you can also enjoy activities at the kids' stations. The FBQ Museum Family Map Museum Treasure Hunt is available every Friday:
First Tour at 2:00 PM
Second Tour at 4:00 PM.
Book your spot:
Email: education@fbqmuseum.org
Tel: 6687 4177
Entrance Fees:
Free entrance for Kids under 12 yrs
Regular Fee: Adults QR 50 - Groups (over 10 persons) QR 35
Discounted Fee: QR 30 (Students and Young Adults "13-22 years old"/Museum Professionals/Teachers
 
Time: 04:00 pm - 08:00 pm
Location: Sheikh Faisal Bin Qassim Al Thani Museum
3. FORMULA 1 QATAR GP ACTIVITIES
(Picture: Gulf Times)
With just a month until the F1 GP in Qatar, a series of events and activations have been announced by the Lusail International Circuit across well-known shopping malls across Qatar and Saudi Arabia for both children and adults.
Roadshow Schedules:
Qatar
Villagio: 31 August - 04 September
Place Vendôme: 07 - 11 September
Doha Festival City: 14 -18 September
Mall of Qatar: 21 September - 02 October
KSA
Kingdom Center in Riyadh: 31 August - 03 October
Nakheel Mall in Dammam: 07 - 11 October
Dhahran Mall in Dammam: 14 - 17 October

September 8 - Friday

1. OLI OLI FALCON CRAFT WORKSHOP
Celebrate the Katara International Hunting and Falcon Exhibition with the FalconCraft Workshop! Design, create and decorate lifelong falconry memories together! 
Fees: QAR 30 per child*
Date: Until 9 Sept
Location: HEENAT SALMA FARM
2. Olafur Eliasson: The Curious Desert Exhibition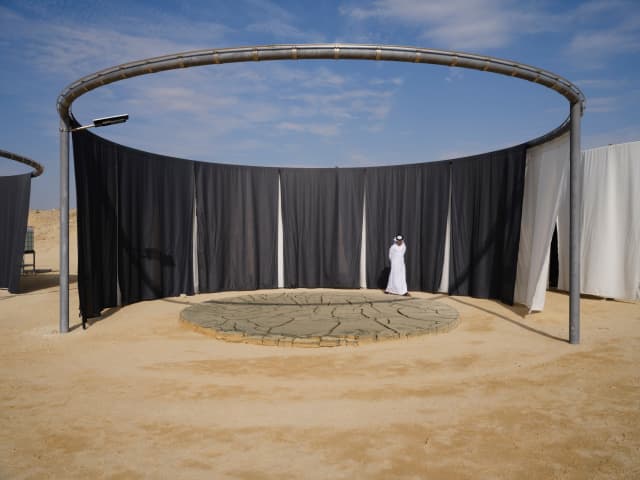 This show is a must-see and is taking place both inside and outside. It has geometric models, light installations, optical devices, and more. The Olafur Eliasson: The Curious Desert exhibition will surely leave you speechless!

Location:
Indoor: National Museum of Qatar
Outdoor: Near the Al Thakhira Mangrove Nature Preserve
Date: 19 March 2023 - 15 August 2023
Time: 
Indoor: Saturday-Thursday: 9 am - 7 pm, Friday: 1.30 pm - 7 pm
Outdoor: Visiting the exhibition before sunset is advisable to enjoy the light play and reflections
 
September 9 - Saturday
1. ART WORKSHOP
Workshop "Artistic formation of Arabic letters" will held at #Katara Art Studios, Building 19, by artist Bashar Ali.
Time: 5:00 PM to 7:00 PM
Location: Katara Art Studios Building 9
 
2. ADVENTURE LAND- EZDAN MALL- GHARAFFA
Looking for a fun indoor activity for your kids in Doha? Look no further! Adventure Land is your answer. Book now to avail a Buy 1 Get 1 FREE offer of all tickets! Qatar's newest family entertainment center, located in Ezdan Mall, Gharaffa and operated by 360 PLAY, offers over 200 thrilling activities like trampolines, Soft play and so much more. The play zone is suitable for all ages, and hosts customized events and celebrations.
With fully equipped and well-trained staff, Adventure Land ensures a safe experience for children with special needs. So gear up for the fun and keep your worries away; with Adventure Land from 360 PLAY!
Time: 7:30 AM Onwards
Location: EZDAN MALL, AL GHARAFFA
Tickets: Q-Tickets
3. Ladies Days at 974 Beach
Enjoy Ladies Days at 974 Beach every Tuesday and Saturday.
No boys and men allowed.
Date: Every Saturday and Tuesday
Time: 07:00 AM - 08:00 PM
Location: 974 Beach