Things to do in Qatar this weekend: September 14 to September 16, 2023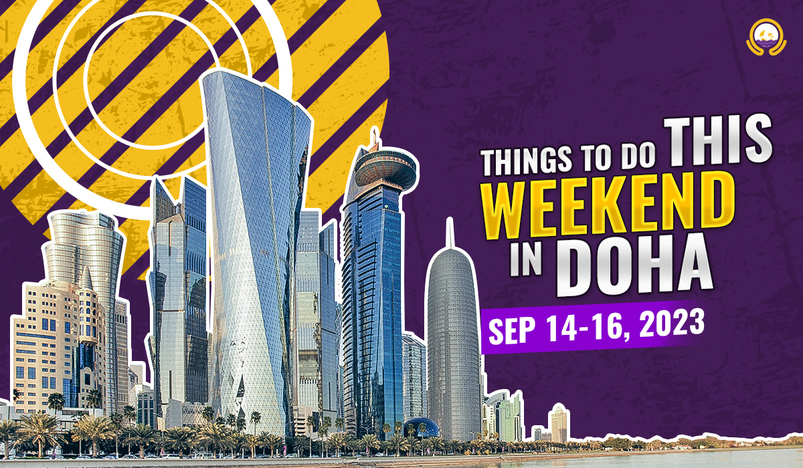 Things to do in Qatar this weekend
Check out our top picks for Things to Do in Qatar from September 14 to September 16, 2023, below.
Note: Events are subject to change as per the organizers. 
September 14 - Thursday
1. Boys Club
Are you between 13 and 18 years old? Nadi Al-Maghrib is the program for you! Join a community of like-minded youth where you will dive into the Prophetic Character, pray in congregation, meet guest speakers, engage in exciting activities and discussions, grow your faith and much more!
Date: Sept 14 - Oct 26
Location: Minaretein Center
2. DOHA INTERNATIONAL COFFEE EXHIBITION
Experience the Finest Brews at the Doha International Coffee Exhibition: A Spectacular Blend of Flavors, Culture, and Community. Celebrate the artistry and passion behind the world's most beloved beverage. Indulge in aromatic delights, explore new trends, and connect with fellow coffee enthusiasts. Don't miss out on this caffeinated extravaganza in the heart of Doha, mark your calendars and get ready for an unforgettable coffee adventure!
Date: Sept 14 - 16
Location: DECC
3. Back To The 80's & 90's
Step into the past and join Fiesta Force Events  for an unforgettable 80's and 90's party! Get ready to be transported to an era of neon colors, leg warmers, and shoulder pads as we celebrate the best music and fashion from two iconic decades. Dance to the timeless hits of Michael Jackson, Madonna, and Prince, or sing along to the chart-toppers of Britney Spears and Backstreet Boys. Our retro-themed venue will immerse you in the nostalgia of the times, complete with vintage decorations and arcade games. So put on your best retro outfit and prepare to dance the night away at our 80's and 90's party extravaganza!
Date: Sept 14
Location: Rixos Gulf Hotel

September 15 - Friday

1. GULF CRICKET CHAMPIONSHIP T20I QATAR
Are you ready for an electrifying clash of cricket titans? The stage is set, the excitement is brewing, and history is about to be made as Qatar proudly hosts the very first GCC Cricket Championship! Witness Cricket's Grand Union: Get ready to witness an unparalleled showdown as cricketing champs from across the region battle it out in Qatar. This is not just a tournament; it's a celebration of cricket and culture!
Date: Sept 15 - Sept 23
Location: West End Park Cricket Stadium
2. PINK DAY
Barbie Night is here! Glam it up with the Beauty Bar at Olea Restaurant, with glittery makeup and hairstyles, an accessories station, and a glamorious Photo Booth. Indulge in a yummy pinky buffet and snap insta-worthy food pics!
Date: Sept 15
Location: Olea Restaurant
3. BEACH CLEANUP
World cleanup day is a celebration that takes place in over 150 countries around the world. Join DEAP Qatar as they celebrate this event at Zubarah Beach with a voluteer driven cleanup.
Date: Sept 15
Location: Al Zubarah
4. Olafur Eliasson: The Curious Desert Exhibition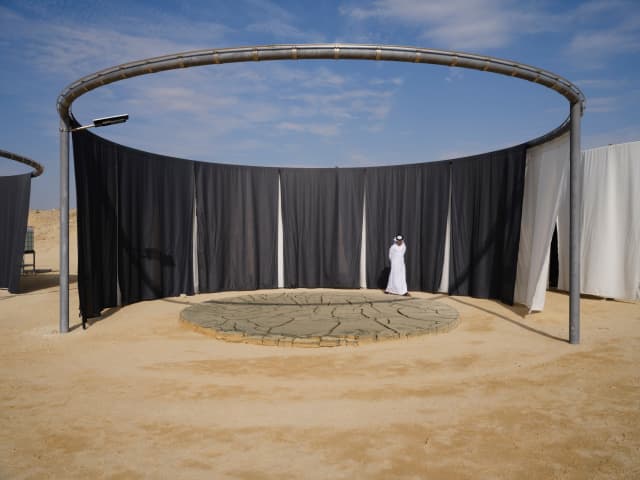 This show is a must-see and is taking place both inside and outside. It has geometric models, light installations, optical devices, and more. The Olafur Eliasson: The Curious Desert exhibition will surely leave you speechless!

Location:
Indoor: National Museum of Qatar
Outdoor: Near the Al Thakhira Mangrove Nature Preserve
Date: 19 March 2023 - 15 August 2023
Time: 
Indoor: Saturday-Thursday: 9 am - 7 pm, Friday: 1.30 pm - 7 pm
Outdoor: Visiting the exhibition before sunset is advisable to enjoy the light play and reflections
 
September 16 - Saturday
1.  Scavenger Hunt 321 Museum
A whole day of fun and excitement with a scavenger hunt!
Date: Sept 16
Location: 321 QOSM
2. Qatar Mothers Toastmasters Club
Don't miss this empowering session where you could discover your inner superheroines and learn the importance of Toastmasters.
Date: Sept 16
Location: M Grand Hotel, Mushereib
3. Entrepreneurship & Sustainability
Entrepreneurship and Sustainability: SDGs Unlocked
Date: Sept 16
Location: Workington M7
4. ART WORKSHOP
Workshop "Artistic formation of Arabic letters" will held at #Katara Art Studios, Building 19, by artist Bashar Ali.
Time: 5:00 PM to 7:00 PM
Location: Katara Art Studios Building 9
 
5. ADVENTURE LAND- EZDAN MALL- GHARAFFA
Looking for a fun indoor activity for your kids in Doha? Look no further! Adventure Land is your answer. Book now to avail a Buy 1 Get 1 FREE offer of all tickets! Qatar's newest family entertainment center, located in Ezdan Mall, Gharaffa and operated by 360 PLAY, offers over 200 thrilling activities like trampolines, Soft play and so much more. The play zone is suitable for all ages, and hosts customized events and celebrations.
With fully equipped and well-trained staff, Adventure Land ensures a safe experience for children with special needs. So gear up for the fun and keep your worries away; with Adventure Land from 360 PLAY!
Time: 7:30 AM Onwards
Location: EZDAN MALL, AL GHARAFFA
Tickets: Q-Tickets
6. Ladies Days at 974 Beach
Enjoy Ladies Days at 974 Beach every Tuesday and Saturday.
No boys and men allowed.
Date: Every Saturday and Tuesday
Time: 07:00 AM - 08:00 PM
Location: 974 Beach