Things to do in Qatar this weekend: October 20 to 22, 2022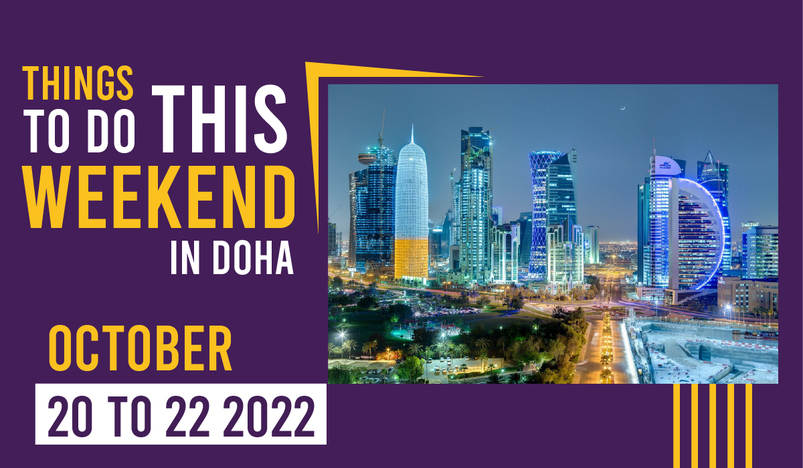 Where to go and what to do this weekend in Qatar
Check out our top picks for Things to Do in Qatar from October 20 to 22, 2022 below.
Note: Events are subject to change as per the organizers. Follow the COVID-19 measures in place to ensure your safety and that of others.
October 20, 2022 - Thursday
1- Qatar Jiu-Jitsu Championship 2022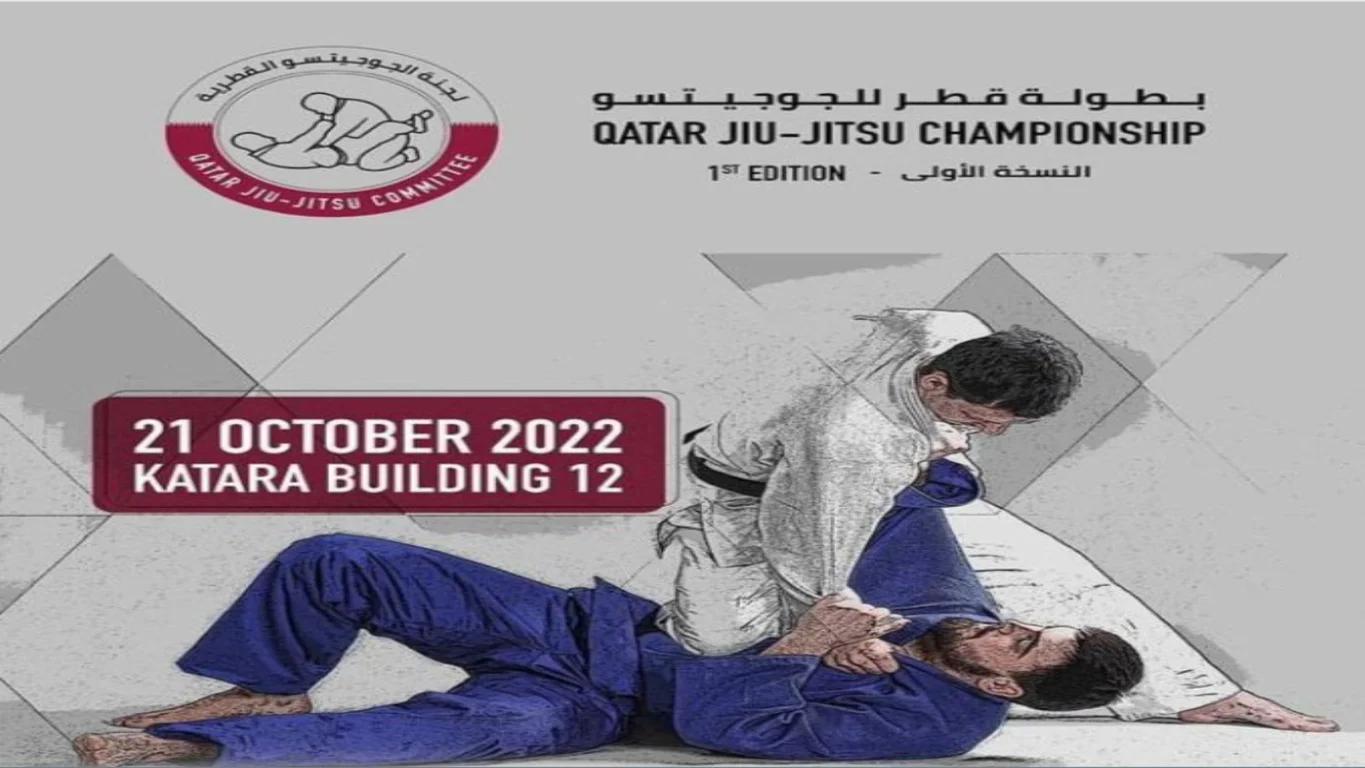 The Qatar Jiu-Jitsu Committee is glad to announce the first edition of the Qatar Jiu-Jitsu Championship that will take place in Katara Cultural Village.
Dates: October 21, 2022
Location: Building 12, Katara Cultural Village
2- Concerts of the Future - A Step into the Metaverse Tickets Online In Qatar
Book a ticket and enjoy the 'Step into the Metaverse' virtual concert by ' Ragheb Alama, and 'Lm3allem' Saad Lamjarred.
Date: 20 October 2022 - 21 October 2022
Time: 10:00PM - 01:00AM
Location: Virtual
Price: 128QR
3- Celebrate 1-month to go for the World Cup with TOD at Katara Corniche
Join in on all the festivities on Thursday, October 20 to celebrate the FIFA World Cup 1 month countdown.
Date: 20 October 2022
Time: 07:00PM - 11:59PM
Location: Katara Corniche
Prices: Free
October 21, 2022 - Friday
1- Camel Racing at Al Shahaniya
ITS MORE THAN JUST CAMELS..During camel racing season, you will be able to be photographed with camels, go behind the scenes, see both the finish and start line, drive like Qataris along side the many races and experience the thrill and excitement of live races with your guide. The activity includes pick and drop off.
Date: 21 October 2022 - 22 October 2022
Time: 04:00PM - 10:00PM
Location: Al Shahaniya, Qatar
Prices: 165QR per person
2- Autumn Mini Market & Garage Sale at Al Jazi Garden

The 2nd Chance and friends are holding a garage sale and market! Many stalls selling crafts, food, and bargains are waiting for you! Don't miss out on the next event to raise awareness for the furry families on 21st October at Al Jazi Garden, Gate 4 from 8 am to 5 pm. Come to know the fantastic world of rescuing and how you can support your local communities with great advice on fostering and adopting.
Date: 21 October 2022
Time: 08:00AM - 05:00PM
Location: Al Jazi Gardens Gate 4
Price: Free
3- An Evening with Wagner, Khachaturian and Strauss
The Philharmonic presents a dramatic musical concert featuring the influential works from Wagner, Khachaturian, and Strauss. The concert will include pieces from Wagner's revolutionary operas such as, Tannhäuser, Der fliegende Holländer (The Flying Dutchman), and Die Meistersinger von Nürnberg (The Master-Singers of Nuremberg)- as well as excerpts from Khachaturian's incidental music for the play Masquerade, and some of his works from the ballet Gayane. The event will conclude with a flourish, with the orchestra performing some of Strauss' iconic waltzes (Kaiser-Walzer) and polkas (Tritsch-Tratsch-Polka). The Philharmonic will perform under the baton of internationally sought-after session conductor Johannes Vogel for this spectacular evening.
Date: 21 October 2022
Timing: 7:30PM Onwards
Location: Hamilton International School Theatre, Mesaimeer
Prices: Side Orchestra QAR 125, Center Orchestra QAR 150, Upper Orchestra QAR 150, Middle Orchestra QAR 200
4- QRS WINTER EDITION 2022 (Race 3)
The events will comprise of distances ranging from Mini-Kids 1K to Adults 10K. All events will be run on accurately measured short courses with multiple laps and will be restricted to a maximum of 250 participants.
Date: 21 October 2022
Timing:  6:30AM Onwards
Location: Al Bidda Park
October 22, 2022 - Saturday
1- A Sneak Peek at Qatar Auto Museum
An exhibition in honour of the museum to come, A Sneak Peek at Qatar Auto Museum celebrates the mission to drive culture forward and to inspire the next generation of innovators, designers, engineers, collectors and policymakers through a shared passion for cars.
Date: Ongoing until 20 January 2023
Timing: Saturday to Thursday: 9 am–7 pm, Friday: 1.30–7 pm
Location: National Museum of Qatar, Mawater Gallery
Prices: Free