Things to do in Qatar this weekend: June 8 to June 10, 2023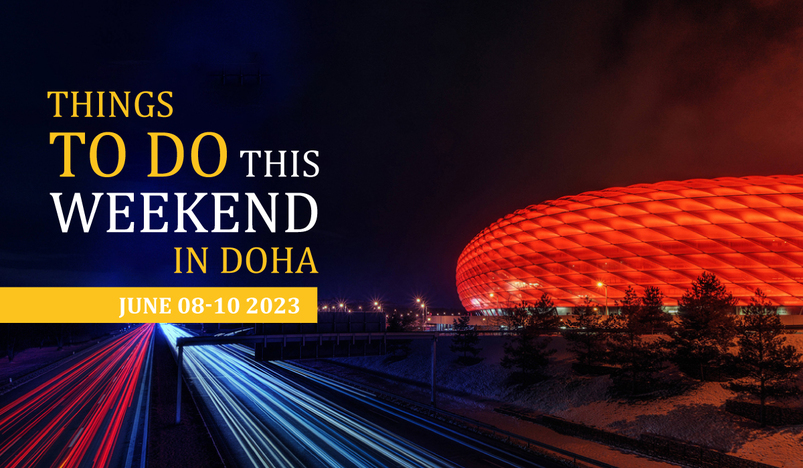 Things to do in Qatar this weekend: June 8 to June 10, 2023
Check out our top picks for Things to Do in Qatar from June 8 to June 10, 2023, below.
Note: Events are subject to change as per the organizers. 
June 8 - Thursday
1. TAMILMAGAN AWARDS 2023 - 3RD EDITION
Get ready to witness the biggest-ever NRI Tamil Awards Show happening in Qatar! Don't miss the Tamilmagan Awards 2023 – 3rd Edition, from 6:30 pm at QNCC Al Mayassa Theatre on June 08. 
This vibrant festival will showcase a variety of programs, featuring prominent Tamil movie stars, singers, cultural groups, and their incredible performances, this colourful festival promises to be a grand celebration of Tamil culture in Qatar!
Date: June 8
Time: 6:30 PM ONWARDS
Location: QNCC AL MAYASSA THEATRE
Tickets: Q-Tickets
2. Pipilotti Rist: Your Brain to Me, My Brain to You at National Museum of Qatar

Your Brain to Me, My Brain to You is a new large-scale, site-specific installation by internationally renowned Swiss artist Pipilotti Rist. The immersive video installation is the artist's first in the Middle East.
Date: 11 May 2023 - 12 May 2023
Time: 09:00 am - 07:00 pm
Location: QBEC Gallery, National Museum of Qatar
Phone: 4452 5555
June 9 - Friday
1. Tendlya (Marathi Movie)
This is a story of two youngsters from the village – Gajya (Firoz Shaikh), who works as a rickshaw driver, and the school-going Tendlya (Aman Kamble). Amid the socio-political happenings in the village, the film traces the journey of these two boys, both die-hard fans of Sachin Tendulkar. While Gajya's struggle is to bring a colour TV home so he doesn't have to be dependent on anyone else to watch a cricket match, Tendlya's aim is to win a local cricket match by playing like his idol. Whether this happens? What things do both of them have go through in order to work towards their dream? These are things the movie revolves around.
Date: June 9
Time: 2:00 PM ONWARDS
Location: Asian Town Cinema, Screen 4
Tickets: Q-Tickets
2. MARIANS LIVE IN QATAR
Live Musical Event by world-renowned Musical Group "Marians" with Eleven members of musicians
Doors Open at 4.30 PM 
Gates will be closed by 6.30 PM
Date: June 9
Time: 6:00PM Onwards
Location: QATAR NATIONAL CONVENTION CENTER - AL MAYASSA THEATRE
Tickets: Q-Tickets
3. It's Time to Skate at Chuck E. Cheese
Get ready to witness the ultimate thrill! Join Chuckee and his friends hosting Doha Skaters. ?? Brace yourself for a mind-blowing spectacle of stunts and fierce competition. ?? Don't miss out on the fun! Explore a fantastic entertainment area, hop on exhilarating rides, indulge in delicious food, and treat yourself to the sweetest ice cream delights. ????
Date: June 9
Time: 6:00 PM Onwards
Location: Chuck E. Cheese, Lusail Boulevard
4. QRS Track Challenge Al Gharrafa
Z ADVENTURES & TRAILS SPORTS EVENTS in collaboration with A13 ACADEMY and THE COMMITTEE FOR THE SUPERVISION OF BEAUTIFICATION OF ROADS AND PUBLIC PLACES IN QATAR presents a 2-race Track Challenge at the air-conditioned Al Gharrafa Park.
QRS Track Challenge is a series of timed-races. The events range from 5-minute to 15-minute races. Athletes can run unlimited loops of the 657m track within the stipulated time limit. Each event will be restricted to a maximum of 250 participants.
The races will take place in the morning inside the air-conditioned park where the temperature will be in the low to mid 20c.
Date: June 9
Time: 6:30 AM Onwards
Location: Al Gharrafa Park
Tickets: Q-Tickets
June 10 - Saturday
1. Ladies Days at 974 Beach
Enjoy Ladies Days at 974 Beach every Tuesday and Saturday.
No boys and men allowed.
Date: Every Saturday and Tuesday
Time: 07:00 AM - 08:00 PM
Location: 974 Beach
2. Mangrove Kayaking Eco.Adventure & Discover Wildlife - Purple Island
Explore the incredible nature of the Al Thakira mangroves with one of our groups or as a private tour for your family or school.  Paddle with the local wildlife in the ancient mangrove forest and enjoy traditional Qatari hospitality in our luxurious beachside camp
Date: 12 May 2023 - 31 August 2023
Time: 04:00 pm - 08:00 pm
Location: Purple Island Beach, Al Khor, Qatar
Ticket Purchase: Online
Price: 
Adult - 240QR
kids under 12 - 120QR
kids under 7 - 60QR
3. Eruption Art Exhibit at Anima Gallery and Msheireb Properties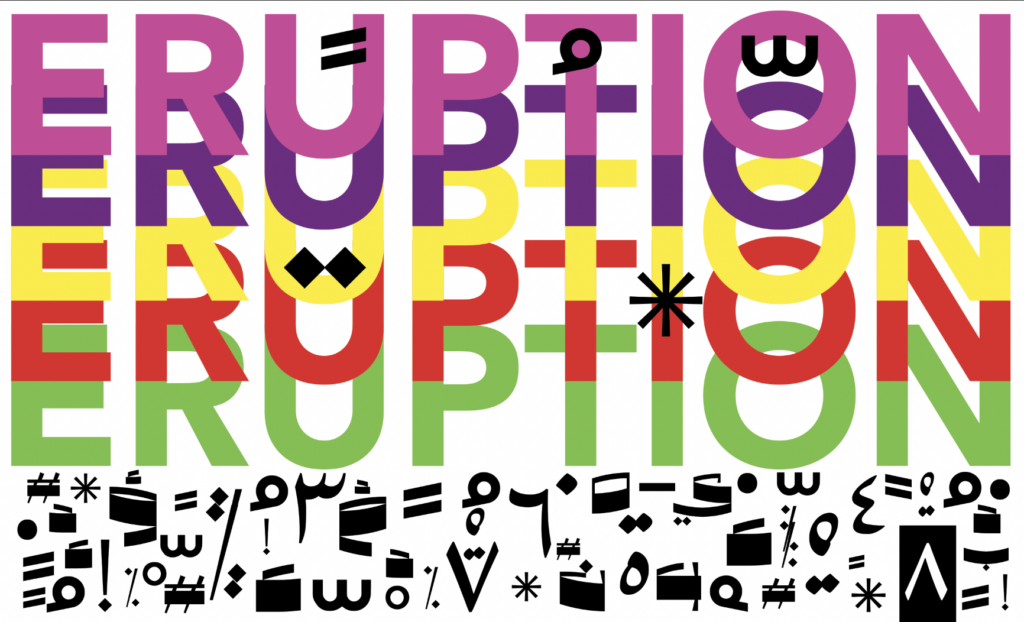 Featuring a diverse array of artists from around the world, including emerging talents and established masters, the exhibition showcases a wide range of artistic disciplines, from sculpture and painting to digital and sculptural installation. Each artist brings a unique vision and perspective to the concept of eruption, creating a rich and varied tapestry of interpretations that speak to the complexity of our world.
Date: 10 May 2023 - 10 June 2023
Time: 10:00 am - 10:00 pm
Location:  Sikkat Alwadi, Msheireb Downtown Doha
Website: https://animagallery.com/exhibitions/eruption/
4. SHEIKH FAISAL MUSEUM & MATHAF (4 HRS)

During this trip, we will visit the fascinating private collection of Sheikh Faisal Bin Qassim Al Thani who is the half brother of the father Emir. The contents of his museum reflect his passion to preserve Qatari and Islamic heritage, amongst other things.Founded in 1998, you'll be able to walk round and explore his stunning collection of cars, priceless carpets, armoury, artwork and so much more. (www.fbqmuseum.org) Mathaf Museum of Modern Art holds the world's largest collection of modern and contemporary art. www.mathaf.org.qa
Date: 15-06-2021 TO 31-10-2023
Time: 9:00 AM ONWARDS
Location: DOHA