Things to do in Qatar this weekend: July 14 to 16, 2022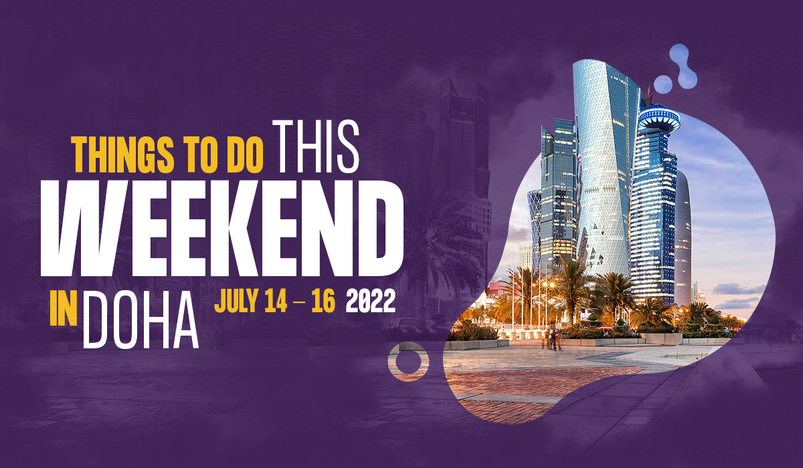 Where to go and what to do this weekend in Qatar
Check out our top picks for Things to Do in Qatar from July 14 to 16, 2022 below.
Note: Events are subject to change as per the organizers. Follow the COVID-19 measures in place to ensure yours and others' safety.
July 14, 2022 - Thursday
1. Alice in Wonderland
The circus musical 'Alice in Wonderland' is a spectacular and dynamic performance for the whole family, combining several genres: musical theater, modern ballet, circus and acrobatic art.
The basis of this spectacular production was the famous fairy tale by Lewis Carroll about a little girl who accidentally fell into a rabbit hole and found herself in Wonderland, where she was expected by many incredible adventures. This magical story will allow children to immerse into the strange and wonderful world of fairy tales, and adults will be reminded that we should not forget to dream. A round playground, traditional for circus performances, will allow you to achieve the maximum effect of immersion in what is happening.
Dates: July 14 to 16, 2022
Timings: 
July 14 - 5PM
July 15 - 3PM & 7PM
July 16 - 1PM & 5PM
Location: Lusail Multipurpose Hall
Ticket Rates: Silver 1&4 (145QR), Silver 2&3 (195QR), Gold 1&4 (245QR), Gold 2&3 (295QR), Platinum 1 (345QR), and Royal 1 (545QR)
Note: Children below the age of 2 do not require tickets.
For ticket bookings and important reminders, visit www.q-tickets.com
Read also: Alice in Wonderland, Aladdin & the Smurfs descend on Doha this July
2. African Circus at Mall of Qatar
Mark the Eid holidays with the world-renowned African acrobatic circus show that will dazzle and mesmerize you with wild African music, dances, and acrobatic acts. A daily act repeated at regular timing intervals, shoppers can stop for a break to watch the world-renowned African acrobatic circus show set to energising beats and infused with traditional dance. The shows are free and will take place at the Oasis stage.
Date: Ongoing until July 15, 2022,
Time: from 5 pm to 9 pm
Location: Oasis stage, Mall of Qatar
Admission: Free
The show is a delight for the senses with items spun through the air, bodies contorted into mind-boggling shapes, performers balancing on other performers, percussionists beating up a storm of sound, and traditional dancers telling their own stories.
If you enjoyed Cirque du Soleil before, then the African show is a whole new fascinating experience that will keep you on the edge of your seats!
3. National Cruise
Hit The Beach
Face the hot weather with a cool day on Safliya Island beach. National Cruise brings you all the fun, adventurous,delicious food and water activities you could wish for in the middle of the bay. Hurry up to reserve your ticket NOW! 
Seats are limeted. All terms and conditins applied.
Dates: Ongoing until August 31, 2022
Ticket Bookings: Book now at www.q-tickets.com
Escape the hustle and bustle of the city life and soak up the sights aboard a dhow. What a better way to spend your weekend. Leave your worries behind and create a moment to remember on-board National Cruise.
• 6-hours Island beach break program.
• Special Island beach setup.
• Coffee, Tea, Juice and Bottled Drinking Water.
• Beach Activities such a Football, Volleyball, Frisbee, etc.
• Water activities such as Swimming, UNLIMITED Banana Boat and Air stream (doughnut)
Rates:
• Option 1 QR 375 per person Along with an Open International buffet Minimum of 20 Pax.
• Option 2 QR 250 per person Along with package meal for each minimum of 20 Pax.
• The above is valid for private booking in any date and time the client can chose.
• Current promotion for option 2 is QR 195 per person till mid of February every Friday from 1 PM to 7 PM without any minimum number of people.
Dinner Cruise
Step aboard the Cruise for an unforgettable evening. Departing from the Box Park, you'll enjoy a leisurely three-hour cruise along the Pearl and unobstructed views of west-bay Building, skyline, Islamic museum and more.
• 3-hours program.
• Open international buffet.
• Special Boat set up.
• Coffee, Tea, Juice and Bottled Drinking Water.
• Price: QR 300 per person Minimum of 20 Pax.
• This above is valid for private booking in any date and time the client can chose it.
• Current promotion QR 300 per person Thursday from 6 PM to 9 PM without any minimum number of people.
• Live entertainment available upon request and availability
• Tanoura at QR 2,000 for 30 minutes
• Live violin at QR 3,200 for 1 hour
• Live Saxophone at QR 1,500 for 1.5 hours
• Kids entertainment face painting and balloon twisting at QR 2,500 for 2 hours
• Pianist at QR 4,500 for 1 hours
• City Tour By Sea
• A touch of heritage meets modern architecture during this 2-hour mid-day cruise from M.I.A., pass by Katara the cultural Village and The Pearl-Qatar and vice versa through the waters of Arabian Gulf. Hop on and hop off and travel by cruise to discover the major tourist destinations in Qatar.
• Schedules available between 3:00 PM to 10:00 PM every two hours one trip in the weekend and a daily trip from 5 to 7 Pm in the week days minimum of 3 Pax.
• QR 150 for Round trip per person
• QR 90 for one-way trip per person
*Including free flowing hot and cold beverages
*Food is available upon pre-booking at additional charges
Kids Policy for all services:
• Below 4 years old is free –of-charge
• 5 to 10 years old will have 50 % discount on the regular ticket prices
• Above 10 years old will be charged with regular ticket prices
• National Cruise Dhow capacity and rental per hour with minimum of 4 hours:
• 40 Capacity Dhow QR 1,500 per hour
• 60 Capacity Dhow QR 1,800 per hour
• 80 Capacity (Open Dhow) QR 2,000 per hour
• 80 Capacity (Closed Full AC Dhow) QR 2,000 per hour
• Current Package 2300 QAR for 12 persons and two hours cruising with free flow refreshment (water, tea, coffee and juices) Additional extension per hour 450 QAR.
• The National Cruise staff will notify you of the pickup location after your ticket has been confirmed.
July 15, 2022 - Friday
1. Paws of Furry (Animation)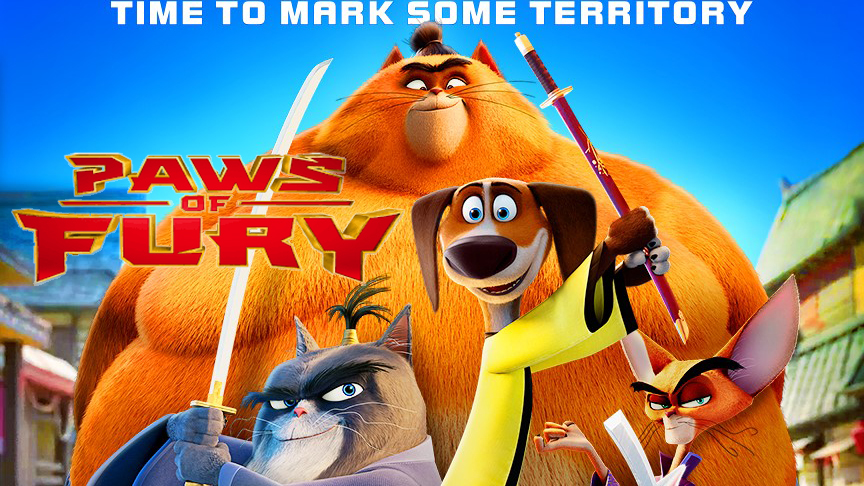 Hank, a loveable dog with a head full of dreams about becoming a samurai, sets off in search of his destiny.
Watch this adventure, comedy and animation film now showing at Qatar Cinemas near you!
Book your tickets now at www.q-tickets.com.
2. Thrilling Summer Festival at Doha Festival
Doha Festival City, Qatar's one and only choice for shopping, dining, and entertainment announces preparations for its Summer Festival 2022 showcasing an exclusive line-up of international entertainment performances and engaging children's activities. Visitors and shoppers are invited to join in the festivities at the Mall between the 16th of June and 16th of July.
 
This year's Summer Festival will take a new twist with football-related activities as a build-up of excitement for the most anticipated international football tournament. The festival will also feature dazzling Eid Al-Adha celebrations for all members of the family to enjoy. 
A wide array of international award-winning shows and football centric activities for adults and children will take place in two locations at the mall, the Centre Court featuring a broad array of activities and attractions catering toward all the family, while the Entertainment Node will host children's activities, with multiple entertainment options to bring smiles to their faces.
 
The Centre Court on the ground floor will feature entertaining shows all month long at three timings i.e., 5:00, 7:00, and 9:00 pm by several world-class performers, including bubble blowers, glass balancers, hoola hoop performers, storm troopers, and shadow artists. The stage shows will also feature a team of Kitchen Dancers, where entertainers wearing chef uniforms will perform juggling stunts using kitchen tools and utensils, in addition to a group of international football freestylers who will wow the crowds with their football juggling skills and tricks. Football fans will have plenty of fun options to engage in the game like foosball and virtual reality games from 10:00 am to 11:00 pm. There will also be a registration booth by Supreme Committee to onboard volunteers. 
 
The children's entertainment corner at the Entertainment Node will be offering arts and crafts activities, face painting, balloon twisting, and special kids' shows every weekend. Children will also have the chance to meet and greet their favourite cartoon characters. Additional activities such as henna painting and balloon shows will be available during the Eid period. The children's entertainment corner is open every day from 3:00 pm to 11:00 pm. 
 
Furthermore, Eid Al Adha will be celebrated throughout the mall with interactive parades by stilt walkers who will make rounds to the delight of children and adults for five days. 
Read also: Doha Festival City Announces Thrilling Summer Festival with Exciting Activities for the Family
Date: June 16 - July 16, 2022
Timing: 03:00 pm - 11:00 pm
The Centre Court -
Timings: 5 pm, 7 pm, and 9 pm
The Entertainment Node -
Timing: 3 pm to 11 pm
Location: Doha Festival City
Price: FREE
Contact: 4035 4444
3. Resort Pool and Beach Access
Qatar's latest leisure destination provides an unforgettable and relaxing adventure like nowhere else as you take a break from all the stress and noise of city life.
You can relax in a private cabana at the pool, or let the kids enjoy the splash pad while you unwind. You don't have to worry because lifeguards are on duty from 8 am to sunset and towels are provided.
The private beach sprawls 3.5kms and is an unspoiled paradise of crystal clear waters. Imagine lounging on the beach, soaking in the early morning sun, and listening to the calming waves.
Date: Ongoing until December 31, 2022
Tiiming:  3:30PM Onwards
Location: Hilton Salwa Beach Resort and Villas
Ticket Booking: Book now at www.q-tickets.com. 
Terms & Conditions
• Children below the age of 3 years are free.
• 3 years and above are chargeable at the advertised rates.
• Changing rooms are available and towels will be provided.
• Gym and Kids Club access is not included, however access to the Kids Club is available at the rate of QAR 75 per child, per hour.
• Waterpark Access is not included
• Bringing in Food and beverage from outside is not permitted.
• Guests are required to present a green ehteraz only for entry. Children below the ages of 12 can access the pool and beach as long as accompanying adults present a green Ehteraz.
4. PSG Summer Program
Best summer programs for indoor and outdoor football training for all ages between 5 and 17.
Date: Ongoing until August 18, 2022
Location: Across various location
Registration: Register at PSG Academy Qatar
5. Mubarak Nasser Al-Thani: Espresso 4 the Road Exhibition
The exhibition Mubarak Nasser Al-Thani: Espresso 4 the Road will focus on the rise of the Metropole, the birth of global culture and how it connects people, both physically and culturally. It will take place in Gallery 4 of the Doha Fire Station. Mubarak Nasser Al-Thani's work covers architecture, flora, and fauna, geography, history, and exploration, among others. Are you ready for this road trip?
Date: July 16, 2022
Time: 9 am - 7 pm
Location: Gallery 4, Fire Station
Ticket Purchase: No tickets needed
Price: It's free!
Contact: +974 4422 4222
July 16, 2022 - Saturday
1. Jurassic World Dominion (3D & Non-3D)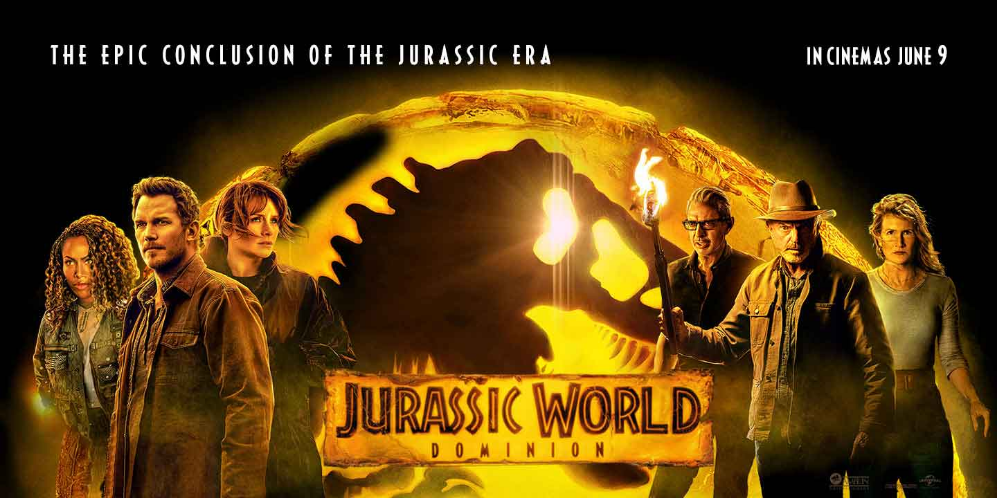 Four years after the destruction of Isla Nublar, dinosaurs now live--and hunt--alongside humans all over the world. This fragile balance will reshape the future and determine, once and for all, whether human beings are to remain the apex predators on a planet they now share with history's most fearsome creatures.
Watch this Sci-Fi, action and adventure film now showing at Qatar Cinemas near you!
Book your tickets now at www.q-tickets.com.
2. Beanstalk
Kids can't get enough of the Beanstalk adventure play area!
360 Play brings you this exciting entertainment hub designed to entertain and engage the whole family in some action-packed adventures!
Visit the Beanstalk today at the Mall of Qatar, located in front of the Food Court. Book now at www.q-tickets.com or contact 7064 4011 for more details.
Date: February 10, 2022 - February 23, 2023
Timing:  
Saturday to Wednesday: 10.00 AM to 10.00 PM
Thursday: 10 AM to 11:30 PM
Friday: 1 PM to 11.30 PM
Location: Mall of Qatar
Ticket Rates: General Pass (20 Mins) QAR 30, Premium Pass (40 Mins) QAR 50, Super Pass (1 Hour) QAR 60, and Family Pass - 1 Adult + 3 Kids (1 Hour) QAR 200
Ticket Purchase: Book now at www.q-tickets.com
3. Sunshine Day Pass
Discover Santorini vibes in the heart of Qatar at the latest leisure destination hotspot, Hilton Salwa Beach Resort & Villas! Enjoy a fun getaway with the resort day pass which provides you with exclusive access to some of the most exciting attractions and dining outlets the resort has to offer! Splash, ride and slide into the Sea Caves Water Park and get competitive with your friends in a game of Laser Tag at the Desert Falls Water and Adventure Park! You also get exclusive access to the South Bay Pool and the resorts 3.5km of pristine beach front. Top up the day with a QAR100 F&B credit for adults and QAR50 for juniors with a tasty meal at Dante Cucina Italiana, Nesma Lobby Lounge or South Bay Pool Restaurant.
This is a perfect daycation experience you do not want to miss!
Inclusions:
• Access to Sea Caves Water Park
• One game of Laser Tag
• Pool & Beach Access
• QAR 100 F&B credit for adults and QAR50 for juniors at Dante / Nesma Lounge / South Bay Pool Restaurant
Dates: Ongoing until September 29, 2022
Timings: 8AM onwards
Location: Hilton Salwa Beach Resort and Villas
Ticket Bookings: Book now at www.q-tickets.com
4. Museum of Illusions
Enter the fascinating world of illusions that will trick you, but amaze you at the same time. It is sure to be an amazing and unimaginable experience because whatever you see in the Museum of Illusions, is not what it appears to be.
Contact Details:
Location: 1st Floor, The Gate Mall, Omar Al-Mukhtar St. Doha, Qatar
Telephone Number: +974 40206273
Email: info@museumofillusions.qa
Opening Hours:
Sunday to Wednesday (9 am – 10 pm)
Thursday And Saturday (9 am – 10 pm)
Friday (1 pm – 10 pm)
Ticket Rates:
Adult (16+ years): 80 QAR
Child (3-15 years): 60 QAR
Child (3-below): Free
Family (2 adults & 2 kids under 15 years): 220 QAR
Special Needs: 40 QAR
Ticket Bookings: www.q-tickets.com
5. Cricket for Everyone
Bravo Cricket Academy is in inviting you to the "Cricket for Everyone" sports event.
The said event is affiliated & recognized by the Deaf International Cricket Council & Qatar Cricket Association.
Event Details:
Date: Ongoing until December 31, 2022
Timing: 4:00 PM Onwards
Location: Ezdan Oasis B Block, Al Wukair, Doha - Qatar
Ticket Bookings: Book now at www.q-tickets.com
One time Registration – QR 200 (Uniforms will be provided)
Kids Sessions – Every week Thursday / Friday / Saturday
Timing – Kids Session:
Batch 1 – 4.00pm – 6.00pm – QR 400/-
Batch 2 – 6.00pm – 8.00pm – QR 400/-
Seniors – Open all 7 days
4 Sessions one on one – QR 400/
8 Sessions one on one – QR 700/