Things to do in Qatar this weekend: August 25 to 27, 2022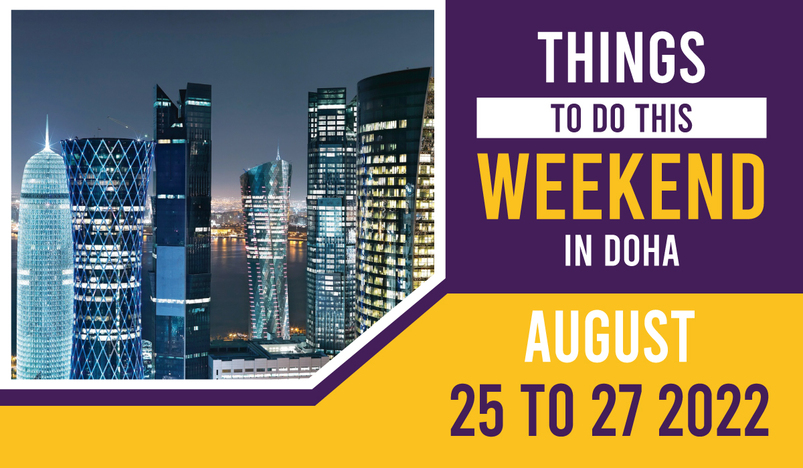 Where to go and what to do this weekend in Qatar
Check out our top picks for Things to Do in Qatar from August 25 to 27, 2022 below.
Note: Events are subject to change as per the organizers. Follow the COVID-19 measures in place to ensure yours and others' safety.
August 25, 2022 - Thursday
1- Road to Makkah Art Exhibition
Thirty artists from 12 countries – Qatar, Saudi, Bahrain, Oman, Syria, Iraq, Pakistan, Iran, Bangladesh, Sudan, Tunisia, and the United Kingdom – are participating in the exhibition at Eiwan Al Gassar Gallery at the St. Regis hotel. The exhibition is curated by Bachir Mohammad.
Dates: Ongoing until September 10, 2022  
Time: 6:00PM
Location: Eiwan Al Gassar Gallery, ST. Regis Doha
Price: Free
2- Dadu's Light Atelier
Dadu's Light Atelier utilizes different installations, allowing children to take the lead and freely discover concepts about light and shadow, color mixing, reflections, and more. The educational space will allow you and your child to play, explore and experiment. The installation will be hosted as a temporary exhibition at Mathaf: Arab Museum of Modern Art. 
Date: Ongoing till September 11, 2022 
Time: 9:00 AM to 7:00 AM
Location: Mathaf: Arab Museum of Modern Art, Education City
Prices: Free
August 26, 2022 - Friday
1- Treasures from Heritage
The exhibition, organised by Cultural Village Foundation - Katara, features atleast 100 items from the collection of the Abdullah Al-Ghanim Museum, valued for their importance and diversity, and HE Shiekh Faisal bin Qassim Al Thani's interest in the Qatari heritage side of them as a collector, whether they be old rifles, brushes or even traditional dresses. 
Date: Ongoing until August 28, 2022
Time: 10:00AM to 10:00PM (Gallery Timings)
Location: Katara Building 18, Gallery 2 
Prices: Free
2- Coffee for Two - Cultures in Dialogue
The exhibition is part of the cultureal initiative launched by Sheikh Faisal Bin Qassim Al-Thani Museum in 2018 dubbed "The Majlis Cultures in Dialogue". It was launched in France and has toured various European capitals, including Paris, Vienna and Valletta
The Katara edition celebrates the culture and traditions around coffee as a univeral language that connects people around the world and promotes cultural exchanges and social cohesion. It featuers a selection of around 50 artifacts used in the preparation and making of coffee during ancient times, as well a collection of photos and videos, which explore cultural practices around home brewed Arabic Coffee.
Date: Ongoing until September 21, 2022 
Time: 10:00AM to 10:00PM (Katara Standard Gallery Time)
Location: Katara Cultural Village, Hall 47
Price: Free
August 27, 2022 - Saturday
1- Gulf Folk meets the Philharmonic
The Qatar Philharmonic Orchestra presents a unique musical event that aims to enhance and preserve Gulf folk music by intertwining traditional Gulf folk styles with a Western orchestra for the first time.
The music will put particular emphasis on Qatar's rich maritime history with influences from the art of 'Fijiri', a traditional form of music associated with pearl divers and the sea. The Philharmonic's Deputy Executive Director, Nasser Sahim composed the music for the event, with Dr. Amer Jaffar and Mansour Al Mohanadi, a Qatari singer providing vocals for the performance.
Date: August 27, 2022
Tiiming:  7:30PM
Location: Katara Cultural Village, Opera House
Prices: Front Orchestra (175QAR), Center Orchestra (200QAR), 1st Balcony (200QAR), Upper Orchestra (125QAR), Side Orchestra (125QAR), 2nd Balcony (125QAR), Middle Orchestra (125QAR) and 3rd Balcony (125QAR) 
Ticket Booking: www.q-tickets.com
2- Qatar Youth Power Conference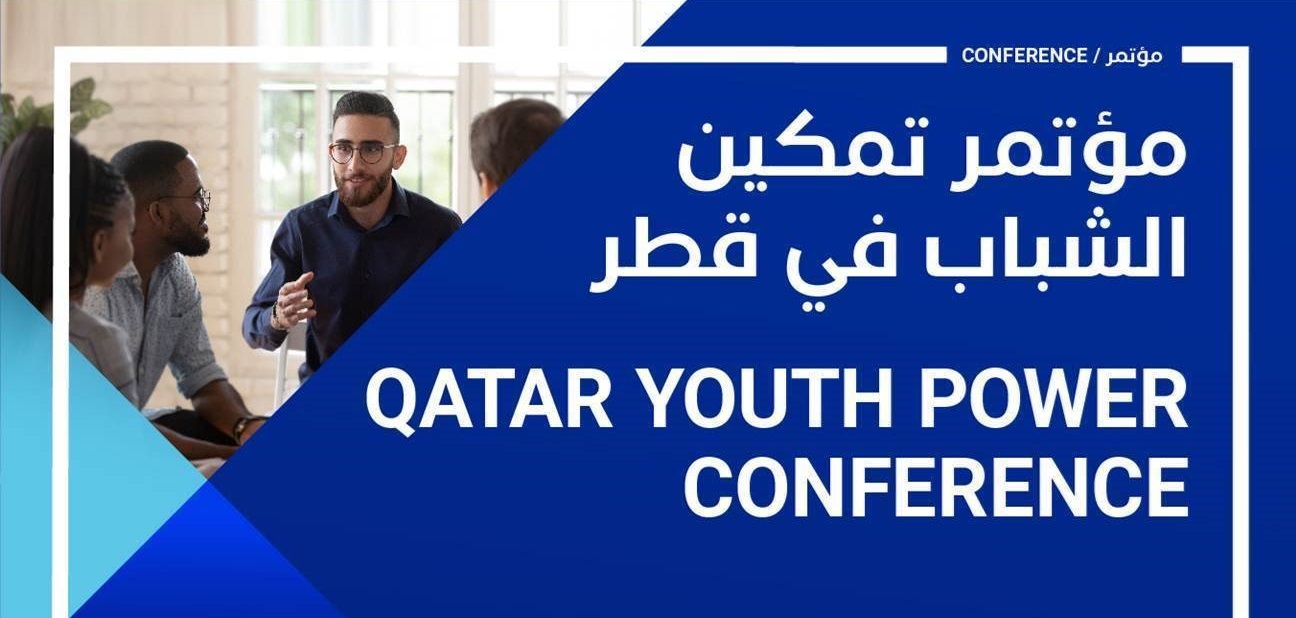 The Qatar Youth Power (QYP) Conference is the first and only student-initiated conference in Qatar to develop, connect and empower the youth of Qatar to positively impact their communities through learning from Qatar's brightest change-makers.
Youth hold so much potential to be powerful drivers of change. The agenda of the QYP Conference is structured as a journey that first aims to unlock this potential by developing participants as individuals, then connecting this to the local and wider community, and lastly, empowering them to take this globally.
Date: August 27, 2022
Tiiming:  10:00 AM to 4:30 PM 
Location: Qatar National Library, Auditorium.
Prices: Free
Registraion: QYP 2022 Registration Form