The Women's Circle is hosting a new experience for Ramadan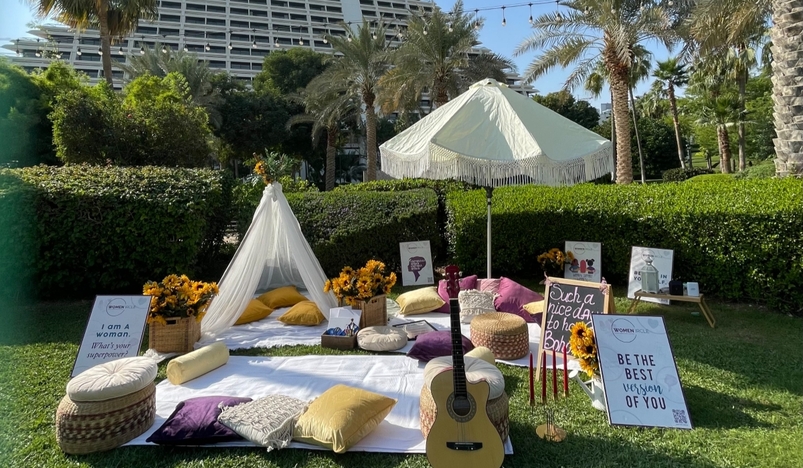 Al Hubara Terrace Suhoor
The Women's Circle is hosting a new experience for Ramadan – "Generous Womanhood: Committing to Kindness and Charity"
The Women's Circle - Where Women Come Together, a Sheraton x Anahi experience, aims to bring together amazing women to share, discuss and witness each other's journeys in a safe and enriching way with unique concepts & collaborations. This initiative comes under the 'Together We're Better' CSR program inspired by Marriott's spirit to serve the community.      
Ramadan is a time of sacrifice and giving, where the community supports those in need. This April, the Women's Circle is creating a new experience by partnering with Dana Habayeb – from Faith Consulting to create an engaging conversation about how charity can be a crucial component in sustainability and our societal growth. This suhoor event will offer a unique experience to attendees, who will have the opportunity to learn more about the power of charity and give back to their communities.
As part of Women's Circle's continuous and purposeful efforts to support the local community, Women's Circle has joined hands with Leo and Ted Limited Fashion. Together, they are bringing a unique twist to the upcoming event, offering participants the chance to win a special gift from the fashion brand. It's just one of many ways Women's Circle is working to support their mission and engage with the community.
Women's Circle – Generous Womanhood: Committing to Kindness and Charity will take place on Monday, April 3rd, 2023 from 9pm to 10:30pm at Al Hubara Terrace, Sheraton Grand Doha. The event costs QAR 195 per person for a suhoor buffet. For those who would love to join, the registration is still open https://bit.ly/GenerousWomanhood
What is  next?
May |  Talking Womanhood and Money with Malu Marsault: for a conversation about financial wellness, some of the biggest abundance blocks we have, and how any woman in Qatar can start her journey towards Financial Freedom.  The registration is now open - https://bit.ly/TalkingWomanhood
June | Women in Career - Balancing Ambition, Profession and Social Life with Elsbeth Blekkenhorst: a candid conversation that will bring the paradigm of Work-Life Balance and how women can achieve harmony with their professional choices and personal lives. The registration is now open - https://bit.ly/WomeninCareer2023