The unveiling of the Expo 2023 Doha book is scheduled for this upcoming Friday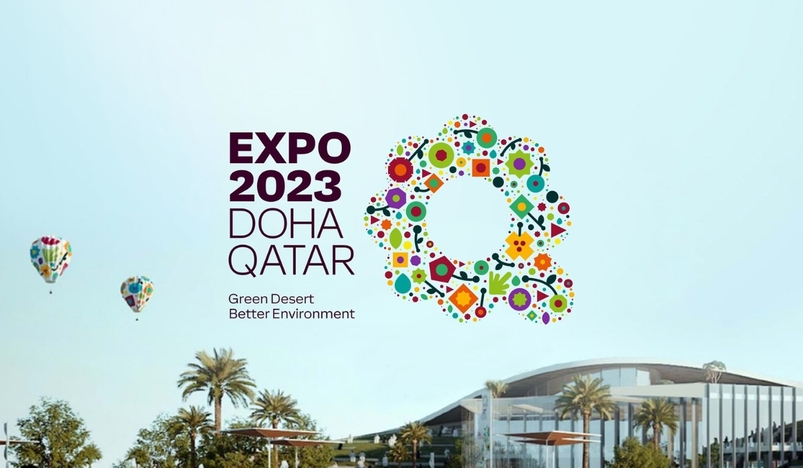 The Expo 2023 Doha book will be unveiled this Friday
In anticipation of the upcoming Expo 2023 Doha inauguration, the organizing committee, led by H E Dr. Abdullah bin Abdulaziz bin Turki Al Subaie, Minister of Municipality and Chairman of the National Committee for Hosting Expo 2023 Doha, is set to unveil a book encompassing the six-month-long event.
This revelation was shared by the organizers at a press conference held yesterday, with the official book launch scheduled for Friday, September 29.
Titled "Expo 2023 Doha," the book delves into the agricultural circumstances of the participating countries in the exhibitions. It also traces the event's history, harking back to 1960 when the inaugural Expo for horticulture took place in the Netherlands, and spanning to the most recent horticultural Expo in China in 2019, among other significant milestones.
The press conference was graced by numerous dignitaries and sponsors, including Jaber Al Hajri, Government Services Manager at QTerminals; Hamad Ali Al Ansari, Director of Public Relations, Communications, and Marketing at Mwani Qatar; Khalid Kafood, PR and Communications Manager at Mowasalat (Karwa); and Abdullah bin Salem Al Sulaiteen, Chairman of the Editorial Board of the book.
In his remarks, Al Sulaiteen highlighted the confirmation of over 30 ambassadors accredited to the country, who are set to participate in and attend the book's inauguration. This makes the ceremony, occurring just three days before the Expo's opening, a distinguished diplomatic occasion.
"We are delighted to collaborate with the Expo Committee, chaired by His Excellency the Minister, in promoting this significant event, positioning Qatar at the forefront in the Middle East and Gulf region as the first nation to host the Horticultural Expo, following the hosting of the 2022 World Cup, which elevated the State of Qatar's standing," stated Al Sulaiteen.
He extended his appreciation to the book's sponsors, including companies and entities holding pivotal roles in the nation's economy, notably Mwani Qatar (the principal sponsor), Al Sulaiteen Group (strategic partner), QTerminals and Qatar Rail (gold sponsors), the University of Doha for Science and Technology (UDST), Mowasalat Company, and the Qatar Islamic Insurance Group (silver sponsor).