The Top Street Food Delicacies to Try in Qatar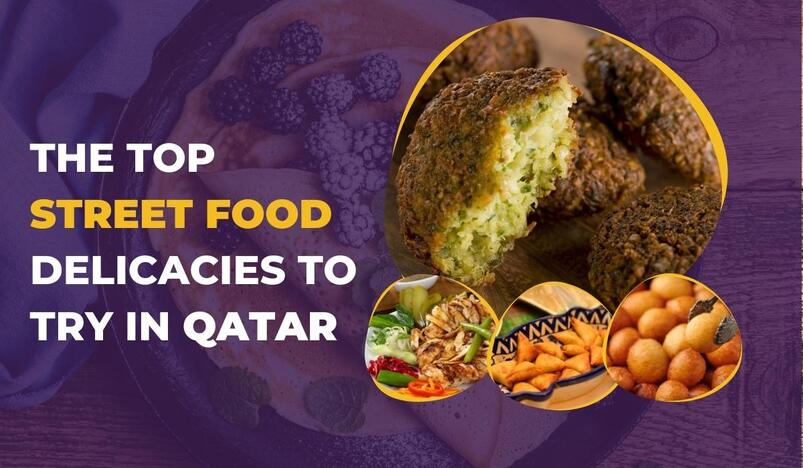 Here are some Street Food Delicacies to Try in Qatar!
To understand a people, their culture and history, try the street food.  Sold on carts, trucks, or in shacks; along the road or at events, street food is cheap and easy to consume. It offers a quick and informal introduction to the norms of a place and acts as an icebreaker. 
Chapati or Poori with Karak
An offshoot of the Indian paratha, poori or chapati are flatbreads with a crispy crust. They can be eaten plain or rolled around a choice of savoury and sweet fillings from cheese and mince-meat to honey and Nutella. These steaming hot breads are perfectly paired with karak tea – a mixture of black tea, milk, sugar and cardamom, and sometimes saffron and ginger. 
This snack combination is so popular that every corner tea shop can serve up a piping hot cup of karak and rolled up chapati.
Where to taste them
Places such as Chapati & Karak in Katara or Shay al Shamoos in Souq Waqif are known to serve the best karak in town. For a specialty tandoori karak, head over to the Karak Stop at the Mall of Qatar.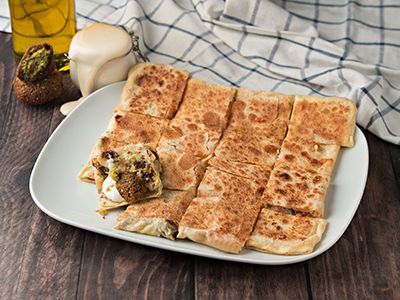 Shawarma
Perhaps the most common street food in any Middle Eastern country, shawarma is made from boneless strips of chicken or beef which are stacked and grilled on a rotating skewer. As the meat cooks, its crispy edges are sliced and wrapped in bread along with sauce, pickles and often, fries. The bread varies from thick round buns to flat pita breads to Arabic ghubuz or paper thin saj, depending on whether it is Lebanese, Turkish, Syrian or the generic "Arabic" variety.
With great cross-over appeal, shawarma features on most Middle Eastern menus, and is often served in bite size pieces as an appetizer or deconstructed on a platter. 
Where to Taste It
Popular shawarma spots such as Mashawi Al Arabi in the Old Airport area or Jabal Lebnan in Al Nasr Street are deep in the heart of Doha. Al Bisana in Katara is another hot spot, as is Petra, with locations around town.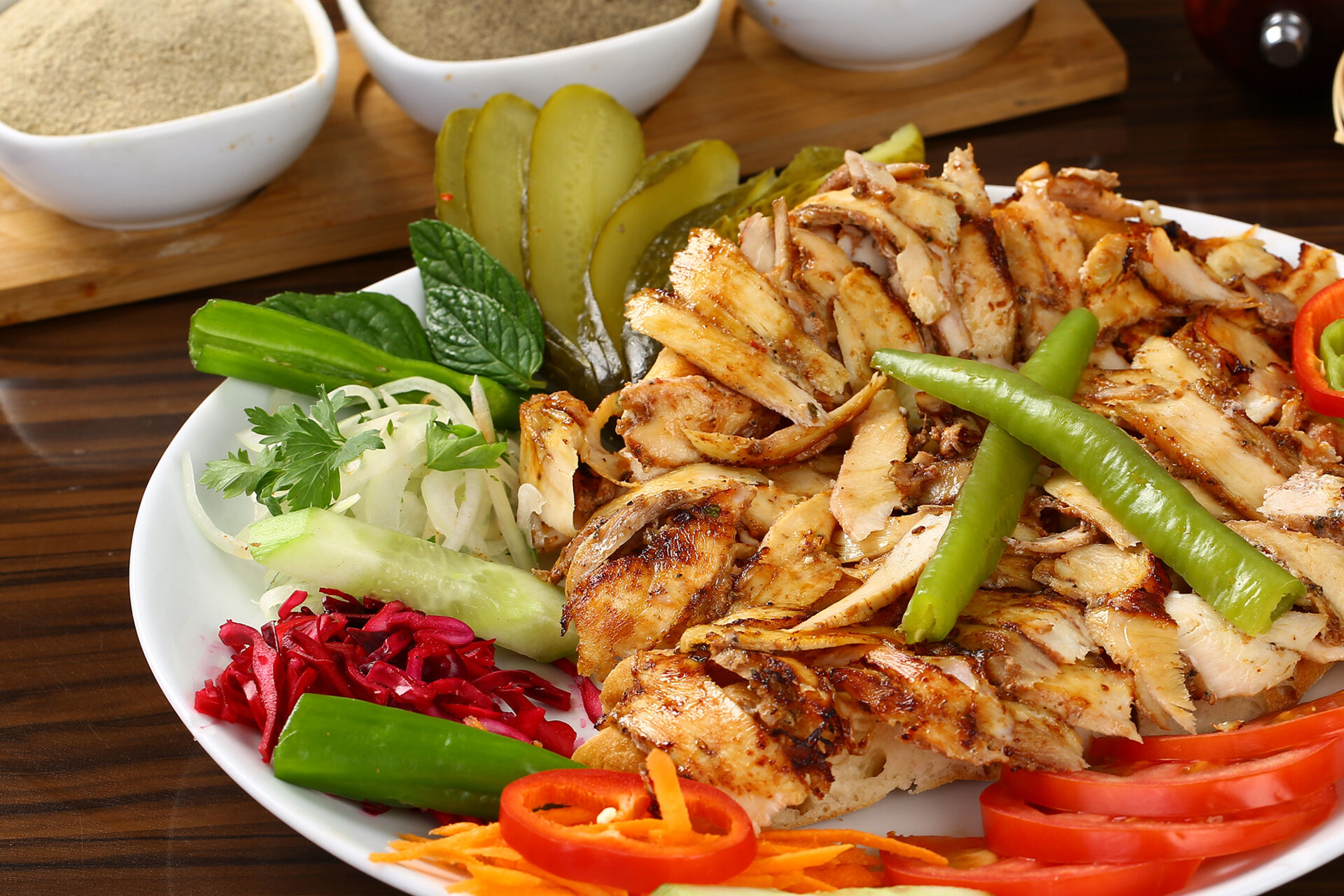 Falafel
A popular vegan snack, falafel comes in little crunchy deep-fried balls or round flat cutlets, made from ground chickpeas, fava beans, or both.  Mixed in with garlic, parsley, coriander and tahini, these fried dumplings can be enjoyed on their own or in pita pockets along with salad and pickles.
Falafel can be consumed at any time – it is a popular breakfast item, appetizer and snack – a healthy shot of energy whenever you fancy. 
Where to Taste It
Pick some up at any local chain such as Falafel AlAkawi, or from Zater wa Zeit, Layali Al Qahira while wandering around the souq. Khan Farouk and Ard Canaan in Katara serve stuffed or baked falafels that can be consumed at any time – it is a popular breakfast item, appetizer and snack – a healthy shot of energy whenever you fancy.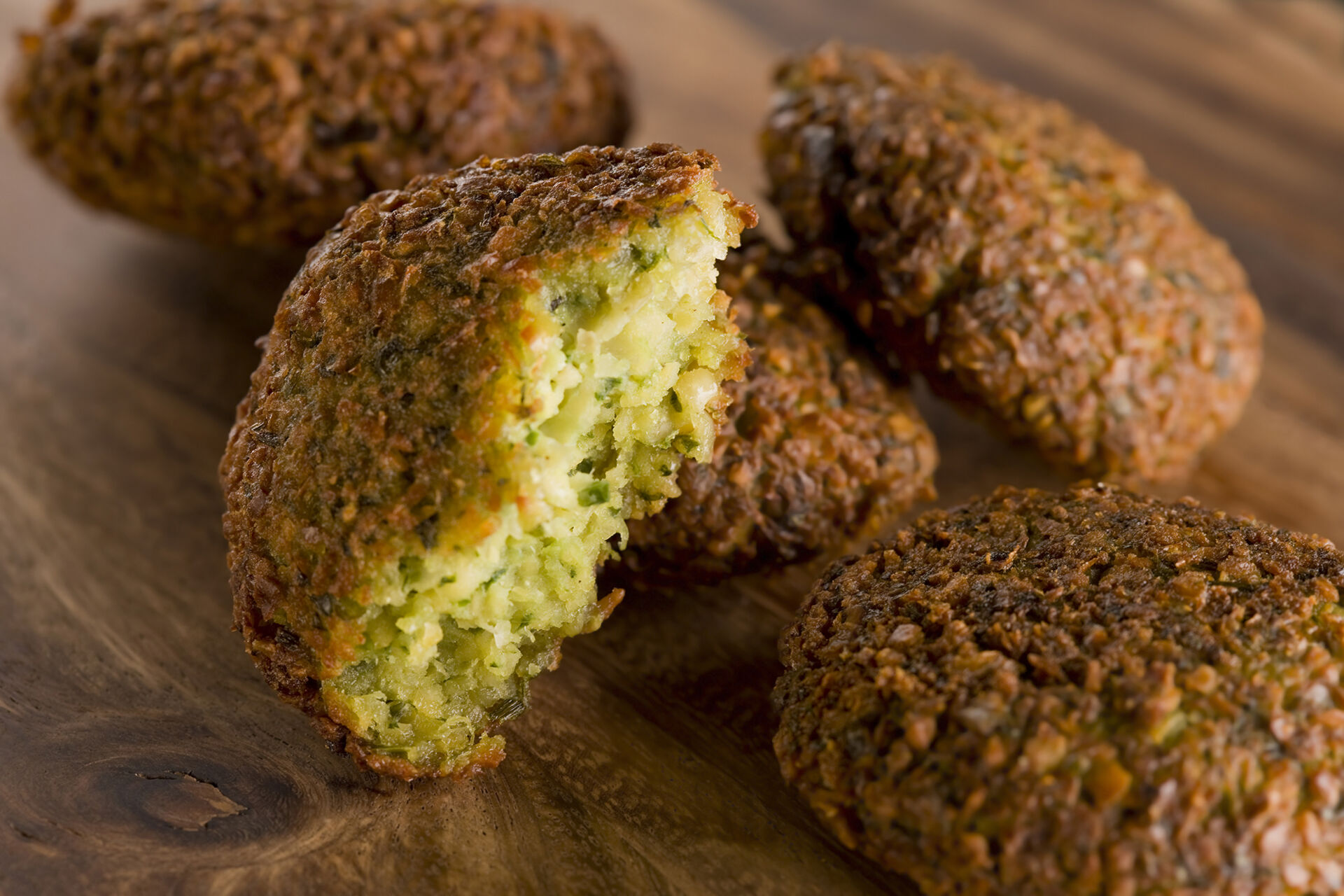 Samboosa or Samosa
Present in cuisines from Africa to China – samosa or sambusak is the modern version of stuffed fried dumplings known in ancient Persia as sanbosag. While the South Asian version – samosa - is bigger, with a thick crust and potato filling, its Arabic counterpart is smaller, with thin crusts stuffed with mincemeat, spinach, or cheese. Served with a variety of chutneys, these little flavour pockets are served as an accompaniment to evening tea or as a starter.
Where to Taste It
Numerous dessert shops around town such as Delhi Bakery in Doha Jadeeda and Soghaat on Salwa Road serve piping hot samosas all day. For a finer version try the chicken samosas at the Spice Market at W Doha Hotel & Residences.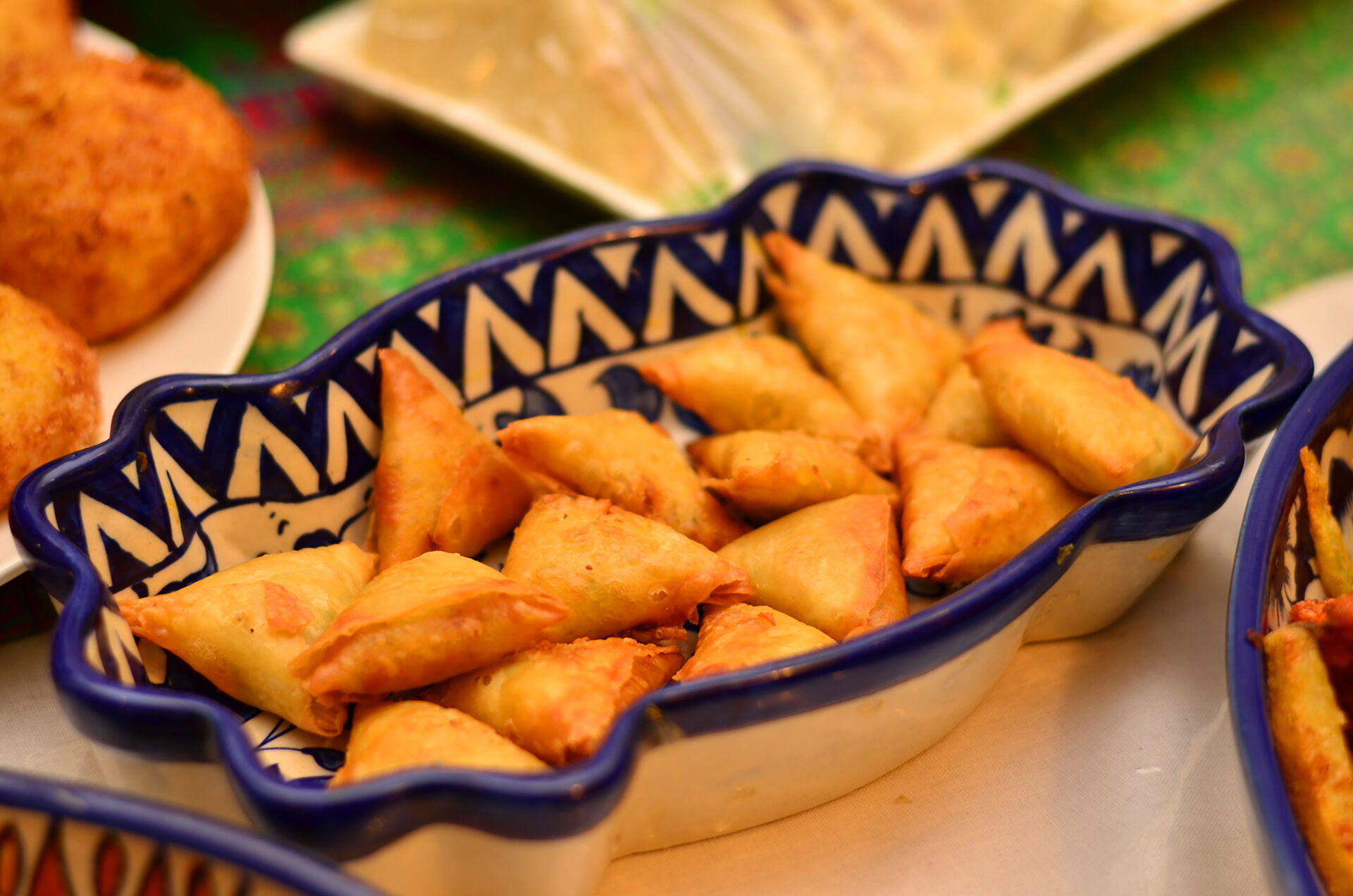 Luqaimat
Lokma or luqaimat are sweet flour dumplings resembling donut holes. Soaked in sugar syrup and flavoured with cardamom and saffron, these hard-crusted dumplings have a warm gooey centre.  Locals claim it's hard to stop once you start, and this dessert is a must-have during Ramadan.
Where to Taste Them
The nation's favourite sweet treat on-the-go, luqaimat must be eaten while freshly made. Local women selling homecooked foods in Souq Waqif can fry some up or you can order some at a karak shop like Karaki in The Pearl or Chai Halib in the Mall of Qatar.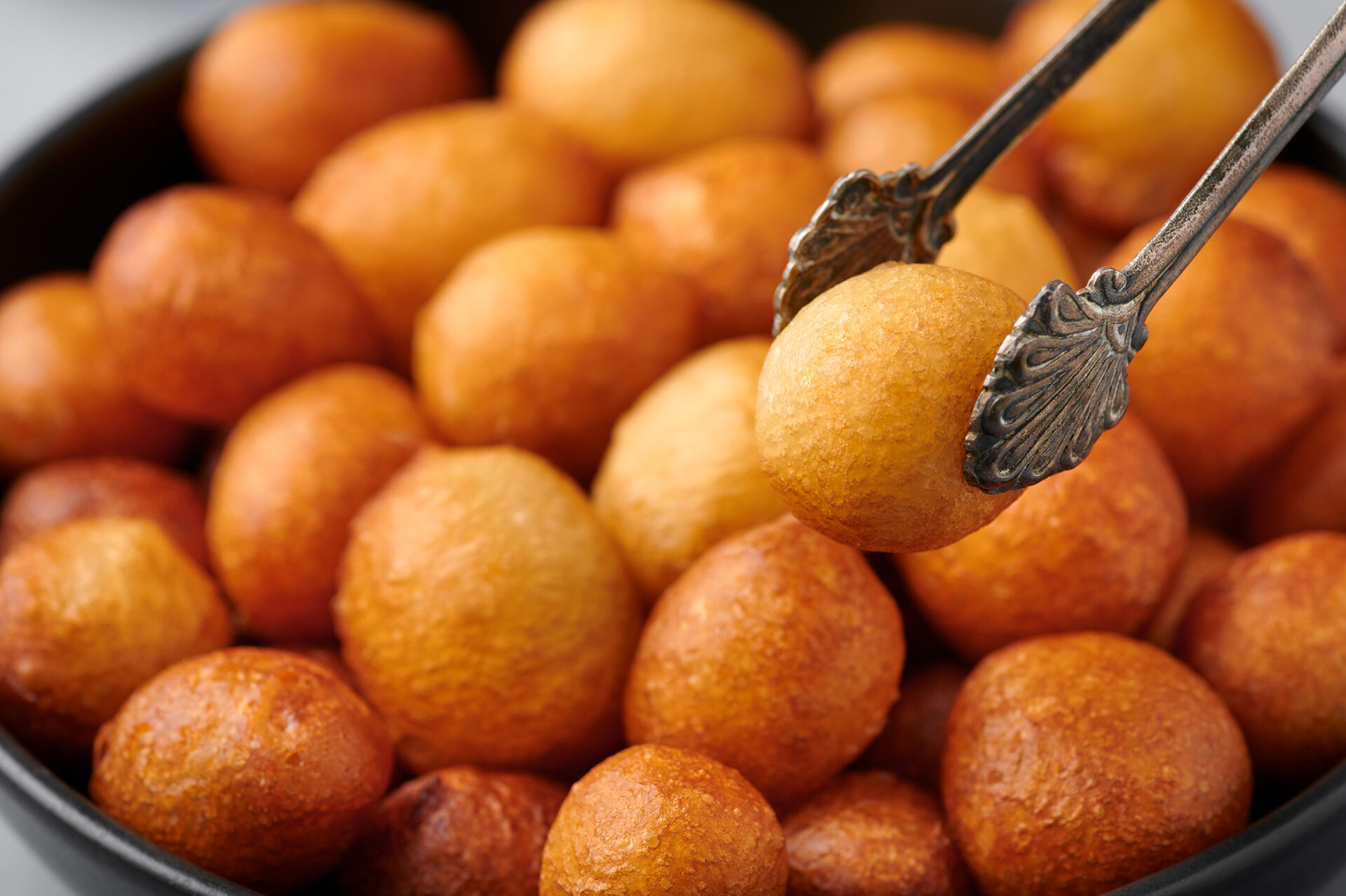 Ragag (Crepes)
These paper-thin crepes are a popular local snack.  Folded or rolled into a cone shape, ragag has a crispy, wafer-like texture, best eaten hot with tea, with kebabs or slathered with toppings such as cheese, eggs, honey and mhyawa (a thick fish paste) that can be spread on top while the bread cooks.
Where to Taste Them
For a truly authentic street experience, try the central square in Souq Waqif.  Local women set up stalls selling fresh-cooked meals including ragag. Shay Al Shamoos in Souq Waqif also serves some of the best rigags in town.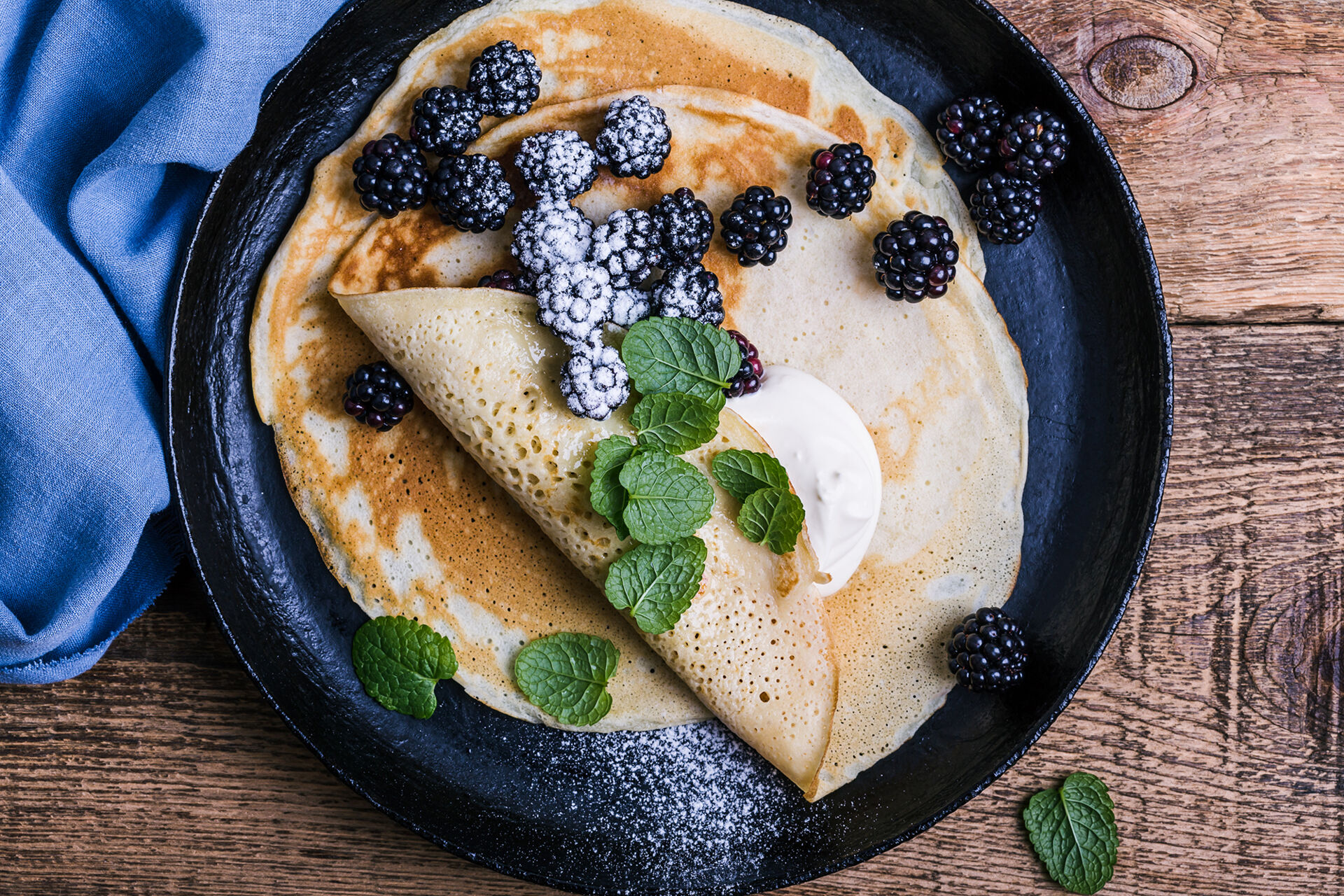 Source: Visit Qatar