The Top Recruitment Agencies in Qatar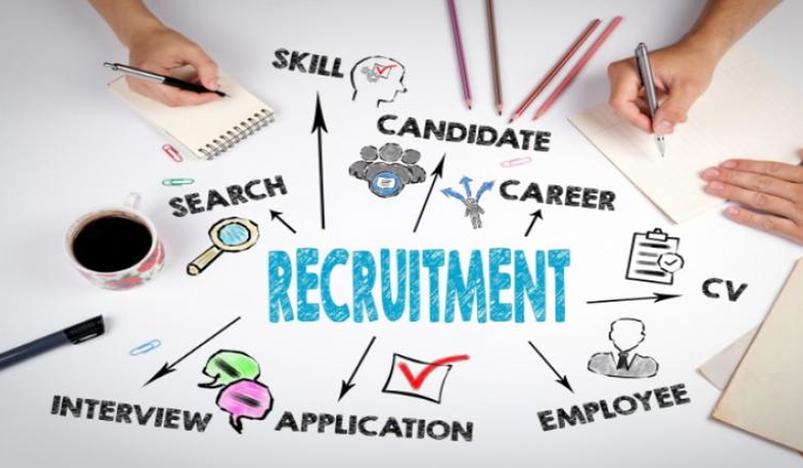 The Top Recruitment Agencies in Qatar
Recruitment agencies are always there to help and push you towards your desired or dream jobs. This is applicable to all the employers who wants job consultancy in Doha and wants to change their current jobs or those who wants to kick start their career.
The term 'recruitment agencies' are very familiar with all of us but how often have we used to find the right jobs? They are the agencies which will match the right candidate to the right jobs. Hence approaching them is one of the best and important options a potential job hunting employer must take.
If you need to find a job, then other than merely giving out CVs through online job portals, you must also consider taking help and guidance from recruitment agencies in Qatar. There are many firms that provides job consultancy in Qatar but team up with the reputable ones only if you want to avoid getting scammed.
Recruitment Company is a bridge between you and your employer. They are very well aware what the employer wants and are fully able to share insightful  information about the company or an interviewer which is one of the primary reason to approach a recruitment agency.
If you want to get the most out of a recruitment agency then try to connect and build a direct relationship with them.
You must knowing that in a recruitment agency, there are some specialist recruiters who are very skilled and experts in recruiting for a specific industry like there's a special recruiter for Jobs related to IT consultancy jobs in Qatar, Accountancy and finance, recruiter for sales and marketing or any other related fields. 
Try to find a recruiter in your focus of specialization and establish a direct connection with the prospective individual.
Let us now see some of the best and top recruitment agencies in Qatar that will help you to land your foot in your desired paths.
1. B2C Solutions
B2C Solutions is a strong believer in Human Capital and each of the team members has the best. The same reasons you invest in Recruitment Intelligence for you. In the era of digital disruption, the people they work with matters more than ever.
While hunting the best for you, B2C Solutions takes effort in putting themselves in your shoes, we communicate in detail to understand the fitness rather than just asking the standard questions. As they comprehend, every resume is a story and not just a skill mentioned on papers. It's the attitude, the inspiration, the efforts, the learning, the growth, and the dreams. The search is always for a better life, Better Culture, Better team.
Let the experts worry for you. Let B2C Solutions find you the best, while you can manage other very vital things. Due to wide exposure to the market, they have all the latest news, enhancements, current affairs in the industry they are recruiting for. This research enables them to guide you through the entire process, advising you of any changes that might affect your process to save you a huge amount and time while branding your company to reach out to many more potential candidates.
Website: https://www.b2c-solutions.com
2. Vistas Global
Vistas Global is a diversified group of businesses with interests in technology (Vistas Global WLL, Momenta WLL), human capital, media (Vistas Media ME-FZ LLC), digital, food & beverage (Nushi, Haagen Dazs, Caliburger, Kamats), engineering (Vistas Security, Vistas Engineering) and real estate.
The group was founded by Suraj Thampi, an entrepreneur who pioneered the business process outsourcing concept in the Middle East in 1998. Having successfully built and sold three companies previously, Vistas is now his fourth venture in the region. In a short period of time, Vistas has emerged as one of the largest professional service companies in the region, employing over 1,300 people across 5 continents, 8 Offices and 5 Time Zones.
Address: 9th Floor, Tower 3, The Gate Mall, Doha, Qatar.
Website: http://vistasglobal.com


3. SWAN Global
Founded in 2014, SWAN is one of the largest and fastest-growing people staffing & talent solutions company in Qatar.
As a leader in staffing and talent management solutions in Qatar, Swan has the expertise to provide suitably qualified professionals, who can take your business to greater heights. With Swan as your partner, you can focus on strategic initiatives while we handle the time-consuming administrative tasks involved in staffing and recruitment. Swan team ensures staffing or recruitment of suitable candidates within 04-06 weeks.
Address: Doha, Qatar.
Phone: +974 44 55 2016
Website: https://swan.qa
4. KEO International Consultants
KEO is one of the largest globally ranked consultancies specializing in the delivery of planning, architecture, engineering, sustainability & project and construction management services.
Globally ranked, with offices across seven countries, they draw from the expertise of professionals from more than 60 nations and experience from every major market of the globe. KEO's firm culture celebrates the strength of these individuals, compels engagement, fosters collaboration and recognizes mutual responsibility for success. In doing so, we've unlocked the creative potential and productive capacity of global expertise.
Address: C-Ring Road, at Al Mana Intersection, P O Box 18108, Doha, Qatar.
Phone: +974 4462 6400
Website: https://www.keoic.com