The Largest Higher Education Event in Qatar Returns for its Third Year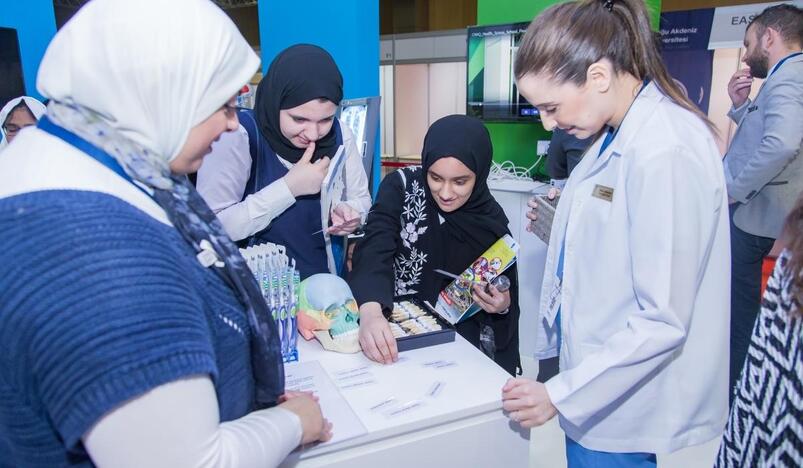 The Largest Higher Education Event in Qatar Returns for its Third Year
University Expo Qatar is the leading higher education fair and the only  event of its kind in the country. Returning for its third year, University Expo Qatar will take place from  Monday 19 to Tuesday 20 September 2022 at the Westin Hotel, Doha, Qatar.
The event will support  high school and university students, parents and mid-career professionals seeking undergraduate and  postgraduate programmes by providing them with a platform to connect with local and international  universities.  
The event will only feature universities approved by the Ministry of Education and Higher Education  Qatar to help students with the critical decision of selecting the right university. University Expo Qatar  will bring together 60+ leading local and international universities from Qatar, United Kingdom, Canada, United States, France, Hungary and many other countries.  
Many renowned local and international universities and institutions have already confirmed their  participation in University Expo Qatar this year. These include leading universities in Qatar such as  Qatar University, University of Doha for Science & Technology, the universities under Qatar  Foundation, Oryx Universal College in partnership with Liverpool John Moores University, AFG  College with the University of Aberdeen and many more. On the international level, participating  universities include University of Portsmouth, Northumbria University, Swansea University,  University of Waterloo, Western University, University of Debrecen and many more. Embassy  representatives and education consultants will also be present to advise on options, visa processes  and travel. To view the full list of participating universities, please visit www.uniexpoqatar.com . 
With direct access to speak to university representatives, faculty and student counsellors, University  Expo Qatar plays a significant role in the decision-making process for its visitors. Visitors can benefit  from this two-day event by finding out more about scholarship opportunities, eligibility criteria, entry and application processes, fee structures, visa procedures and more. 
A key feature this year is the Success Hub. Over 30 sessions are scheduled, ranging from selecting your  dream university, new beginnings as a university student, and things to look forward to as an  international student to Focus Sessions that showcase country-specific study abroad programmes hosted by the country representative. In addition, the event will also feature workshops on public  speaking skills and how-to guides on topics such as preparing for a university interview that will help  visitors acquire new skills and get future ready.  
University Expo Qatar is a must-attend event for all Grade 10 to 13 students, parents, professionals,  teachers and student counsellors seeking information about universities in Qatar and abroad. Access to  the event is free and registrations are now open. Visitors can register at: https://bit.ly/3zOS5wA For more information on the event, please visit www.uniexpoqatar.com