The Inaugural Animal Wildlife Forum Was Organized By The Ministry Of Environment And Climate Change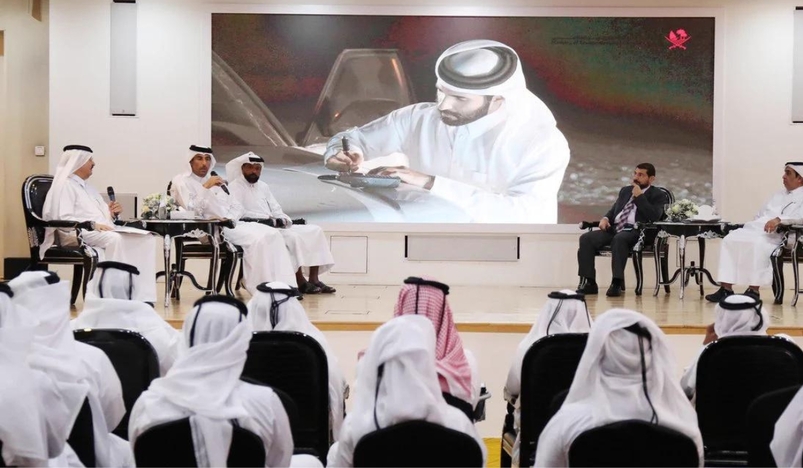 MoECC officials and guests convened at Katara for the first wildlife forum.
In Qatar, the Ministry of Environment and Climate Change (MoECC) hosted its first animal wildlife forum at the same time as the Katara's International Hunting and Falcons Exhibition (S'hail 2023). This forum talked about the importance of preserving hare species and was attended by government officials, the Al Gannas Qatari Society, and others who care about the environment and hunting.
Dr. Ibrahim Abdul Latif Al Muslimani from MoECC explained that they are working hard to protect animals in Qatar. The number of these animals is decreasing because of things like hunting and losing their homes. They also want to teach people why it's important to protect these animals and how it helps the environment.
The forum aimed to make more people in Qatar care about the environment and understand why it's essential to keep hares safe. They hoped the discussions would lead to good ideas for protecting the environment and animals.
Mohammed bin Saif Al Kuwari, who organized the forum, said it was connected to S'hail 2023 because they both care about protecting animals from hunting. They want hunters to follow the rules and traditions of their ancestors when it comes to caring for animals.
They chose hares as the focus because they are essential to Qatar's environment. This fits with Qatar's National Environment and Climate Change Strategy 2030, which says they need to work hard to protect different kinds of animals and make sure the environment stays healthy.
Mohammed bin Abdullatif Al Misnad, from Al Gannas Qatari Society, talked about how they are working to keep falconry traditions alive and make sure falcons are taken care of properly. They also want to protect falcons from diseases when they breed them.