The first-ever FIFA Arab Cup kicks off tomorrow in Qatar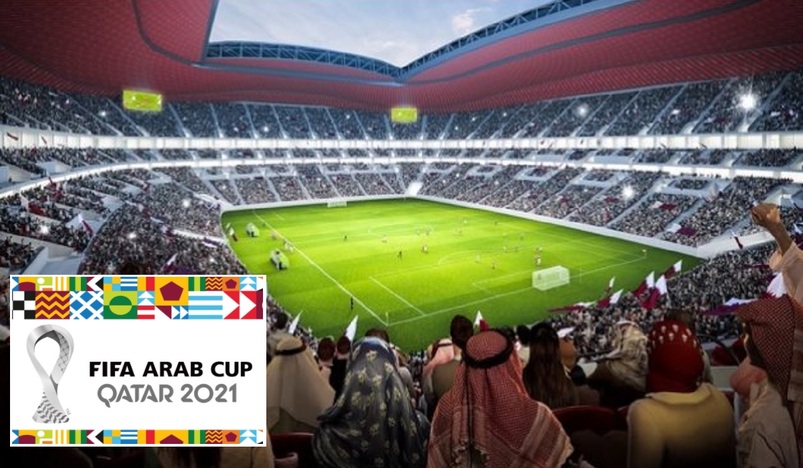 FIFA Arab Cup to be inaugurated on November 30, 2021 in Qatar
The first-ever FIFA Arab Cup will be inaugurated in Qatar on November 30, 2021, Tuesday.
The competition will showcase the preparedness of Qatar and readiness of the brand new stadiums built in Doha to host the World Cup next year.
It will have sixteen of the best teams in the Arab World vying for the cup. It includes ten national teams from the Middle East and six African nations.
The Middle East countries include Qatar, Saudi Arabia, Iraq, Oman, United Arab Emirates, Bahrain, Syria, Jordan, Palestine and Lebanon.
The African nations are Algeria, Tunisia, Morocco, Mauritania, Egypt and Sudan.
The inaugural match will be played between Qatar and Bahrain, followed by Tunisia against Mauritania.
Read also: 
Ministry of Interior Affirms Readiness to Secure FIFA Arab Cup 2021
Doha Metro extends service hours for FIFA Arab Cup 2021
SC confirms full crowd attendance in FIFA Arab Cup 2021 Opening Match