The Digital Incubation Center Launches IdeaCamp6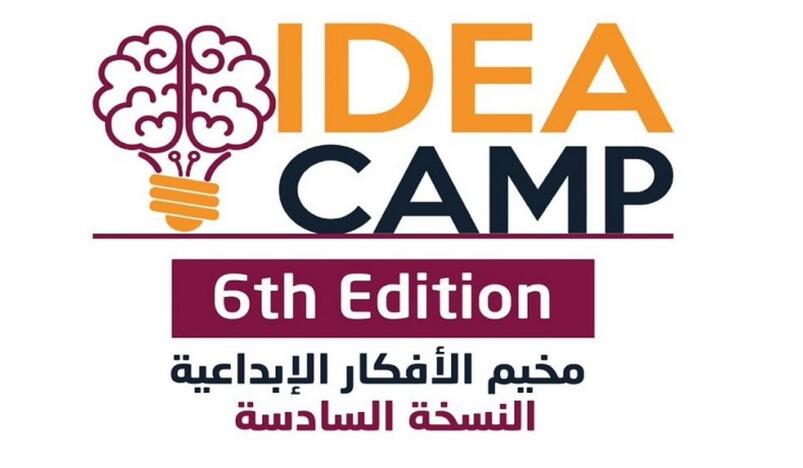 The Digital Incubation Center Launches IdeaCamp6
The Digital Incubation Center (DIC) affiliated with the Ministry of Communications and Information Technology has launched the sixth edition of Idea Camp (IdeaCamp6), in a ceremony attended by a number of representatives of DIC's partners. They included state institutions, the digital entrepreneurship community in Qatar and abroad, and entrepreneurs with promising ideas who have been selected to attend IdeaCamp sessions over a six-week period.  
In her speech during the opening ceremony, Mrs. Duha Al-Buhendi, said: "I welcome you to this exceptional edition of IdeaCamp. The sixth edition of IdeaCamp came in line with the DIC's vision to support the needs of entrepreneurs in Qatar, and prepare them to overcome challenges with their digital innovations. This year's edition witnessed a great demand from entrepreneurs, as the number of applications exceeded 270 of which 150 were accepted."
The opening ceremony of IdeaCamp featured a keynote speech from Mr. Salem AlKuwari, Co-Founder of Redlogic that aimed to take attendees through the success story of Redlogik. The opening ceremony also featured a panel discussion, moderated by Dr. Hanan AlBasha, Co-Director of Founder Institute Qatar Chapter, and titled "Success stories and advice from Top Qatar Entrepreneurs." The panel was attended by the following speakers: Mr. Hesham Elfeshway, Co-Founder and CEO of At Home Doc, Ms. Muneera Aldosari, CEO of Starlink , Mr. Abdulrahman Khamees, Founder and CEO of Thakaa Technologies. During this panel, IdeaCamp participants learned about inspiring local success stories and golden tips for their entrepreneurship journey. 
On the sidelines of the opening ceremony, the winners of code camp that was held at the beginning of last August were awarded cash prizes totaled as QR25000 (twenty five thousand) for each winning team among the four teams. 
Following the opening ceremony, the first workshop of IdeaCamp was held and IdeaCamp training workshops are scheduled to run until the end of October 2022.  At the end of IdeaCamp, DIC will select 40 emerging ideas to compete on the pitching day before a specialized jury. DIC will support and guide 25 winning ideas throughout their incubation period; the startups will enjoy free office space for two years, and have access to a free package of digital services, including but not limited to Oracle cloud services, Amazon Web services, and the Adobe Creative suite. Moreover, the top three winners of the IdeaCamp will win valuable cash prizes totaled as QR300000 (three hundred thousand).
DIC was established in 2011 with the aim of building a supportive ecosystem for digital entrepreneurs to empower them to achieve their dreams and make them active contributors to the diversification of the digital economy of the State of Qatar. Through its strategic partnerships, DIC seeks to upgrade the level of digital entrepreneurship in Qatar and empower the promising generation of innovative ideas capable of harnessing emerging technology to overcome contemporary challenges.
Source: QNA