The Best Mexican Restaurants in Qatar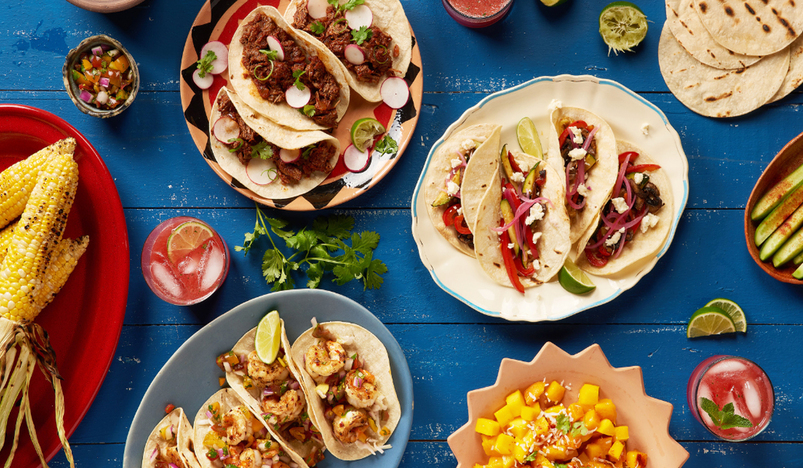 The Best Mexican Restaurants in Qatar
Qatar is known for its vibrant varieties of traditions and outlets served in the country as many expats resides in this beautiful peninsula region.
When we hear about Mexican dishes, one of the most popular Mexican food that comes running to our mind is the Chilaquiles, which is a famous traditional breakfast.
Along with that, many other Mexican cuisines include Pozole, Tacos Al Pastor, Tosdas, Chiles en nogado, Elote, Enchiladas, and Mole.
Amazing to say that these dishes are well served in the traditional Mexican restaurants in and around Qatar. 
Let us explore some of the best Mexican outlets in the region for some traditional, healthy, and tastiest cuisine.
1. Maya Doha
Served with the authentic flavors, Maya Doha is rooted in tradition, yet adventuring into contemporary tastes. 
The earthly flavours with ingredients from the globe, serves some of Mexica's finest and productive cuisines enabling more visitors over time. 
You can now visit the outlet at Kempinski Residences & Suites Al Qassar Street, Doha or call on 4405 3325 for more information.
2. Viva Mexico
The restaurant is owned by a Mexican family in Qatar and provides variety of palatable Mexican cuisines that guarantees us a time of enjoyment with our loved ones.
Located at the Qanet Quartier, Pearl Qatar, it serves us with some of the delicious and exquisite types of dishes offering relishing moments.
For more information about the services and how to get there, contact them on 4444 9920 and enjoy this fabulous restaurant. 
3. Isla Doha
Giving the real Mexican vibe, Isla provides varieties of options that serves some of the best and ubiquitous food in the country.
The friendly and welcoming staff provides you with varieties of dine-in options with some succulent tastes of Mexica.
To know about the services and offers in detail, kindly call them on 4409 5285 and enrich your taste buds.
4. La Bodega Negra 
The staff and chefs in this restaurant have claimed to have travelled around the Mexican country to bring back some of the finest, qualitative and delectable tastes of Mexica in Qatar.
Located at the Al Gassar Resort in St Regis Hotel, La Bodega Negra is a very family-friendly restaurant bringing the original Mexican taste and culture to its cuisines.
Call the team on 4424 4871 for more options and services they provide as you can make a perfect choice of visiting this outlet.
5. La mexicana 
La Mexicana is a restaurant located in Qatar, serving a selection of Mexican, Tacos, Sandwiches that delivers across Onaiza.
Thier best selling dishes are Ground Beef Burrito, Steak Burrito, Mega Nachos and Vegetarian Burrito, although they have a variety of dishes and meals to choose from like Mexican, Tacos, Sandwiches.