TecCentric Partners with Informatica to Empower Qatari Organizations with Data Transformation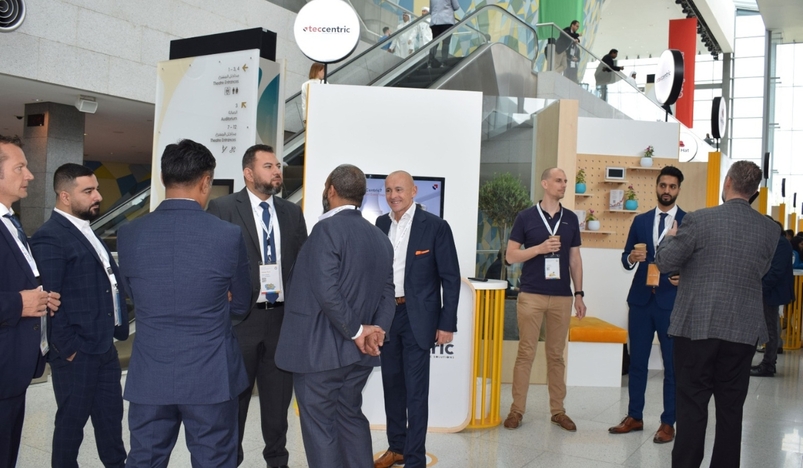 TecCentric & Informatica Join Forces for Qatar's Data Transformation
In fact, Informatica's seamless integration with Google Cloud's BigQuery and the utilization of the BigQuery free data loader provides organizations with an unprecedented opportunity to unlock and harness the full potential of their data. By leveraging Google Cloud's market-leading solutions, and Informatica's unparalleled capabilities in managing, processing, and extracting insights from data, TecCentric will be empowering businesses in Qatar to tap into the full value of their data and drive innovation in today's data-driven world. By bringing together TecCentric's technology-centric approach and Informatica's expertise in cloud data management, the partnership addresses the evolving data challenges faced by businesses in the country.Technology Centric Solutions (TecCentric), Qatar's go-to provider for data management, technology, cloud, security, and operation services, announced a strategic partnership with Informatica®, an enterprise cloud data management leader. This collaboration was unveiled at TecCentric's premier booth during the Google Cloud Qatar region launch event in Doha. 
With Google Cloud as the foundation of TecCentric's services and a robust ecosystem built around it, the introduction of a local cloud region in Qatar represents a significant milestone. This development empowers TecCentric's customers to innovate, scale, and transform rapidly, fully capitalizing on the resources and capabilities offered by the local cloud. To further enhance its data management services, TecCentric has teamed up with Informatica to harness the power of Informatica Intelligent Data Management CloudTM. This collaboration will enable TecCentric to deliver comprehensive and advanced data solutions to enterprises across Qatar.
With data serving as the primary catalyst for digital transformation and being at the heart of both companies' visions, this strategic collaboration aims to help organizations meet their data management needs, streamline their operations with the help of a unified platform, and accelerate the digitalization process.
Informatica's solutions go beyond just managing data to include its relationships, origin, owner, technical and corporate metadata, impact analysis, data profiling, data certification, and categorization, all from a single tool and platform.
"Opportunities are real and endless when all those insights are consolidated in one platform," said Bassel AlHalabi, Managing Director of TecCentric, commenting on the collaboration.
"Data management solutions, in our opinion, are vital to successful digital transformation. Data is fast becoming one of a company's most precious assets, thus it must be converted into meaningful, analytical information. We want to assist Qatari firms reach their full potential by integrating our experience with that of our global technology partners," he continued.
TecCentric will leverage Informatica data management and analytics solutions to extract meaningful insights from data and turn this information into business outputs that add value to businesses. 
Bassel explained the process that led to their collaboration: "We work with our customers with the sole intention of relaying to them the importance of data governance to be seen as more than just frameworks and regulations; but rather as data management tools critical to successful digital transformation. As a result, we not only ensure that we work with the right partners, but also that our team on the ground is capable of assisting, training, and ensuring that our customers get the most out of their investment in their digital transformation journey." 
"Together with our local partners like TecCentric we can reach more companies globally, empowering them to bring their data to life. Our cloud-native data management platform helps to integrate, innovate and accelerate the power of their data, allowing them to leverage this data to deliver valuable business outcomes," said Yasser Shawky, Vice President, Emerging Markets Sales (MEA), at Informatica. "Today, harnessing your data is the essential first step to drive change, create new efficiencies and reduce operating costs. When properly unlocked, data is a competitive advantage that can make a significant difference for companies of any size."