Steps to provide information regarding suspected drug abuse case in Qatar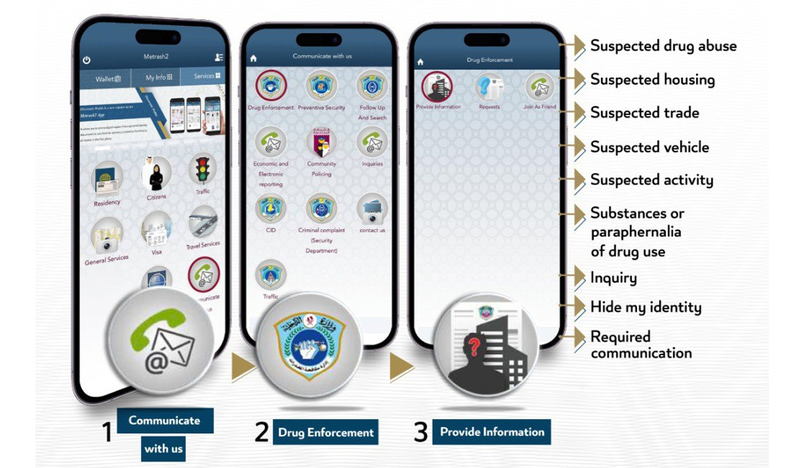 Metrash2 App
The Ministry of Interior, in their latest update on social media, has stated that information regarding suspected drug abuse cases in Qatar can be reported to Drug Enforcement through the Metrash2 App. 
Suspected cases of drug abuse, trade, housing, vehicle, substances, or paraphernalia of drug use, can be filed through the app without revealing the identity of the complainant, if required. 
The steps to be followed are: 
1. Open Metrash2 App
2. Click on Communicate With Us 
3. Select the option Drug Enforcement.
4. Choose the Provide Information option.  
5. Click on the correct details, update with remarks and photo if available, 
MoI stated that security is a joint responsibility and so has been simplifying and digitalizing services of the Ministry with most services included in its Metrash2 application.