Stadium Will Leave Sustainable Sporting Legacy After World Cup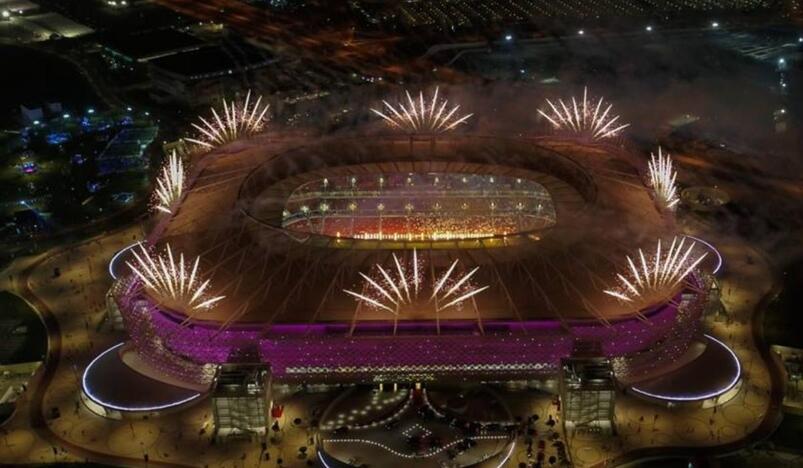 Stadium Will Leave Sustainable Sporting Legacy After World Cup
Located in the city of Al Rayyan, Ahmad Bin Ali Stadium is only 22km away from central Doha. The stadium was officially inaugurated on Dec. 18, 2020, when it hosted the 2020 Amir Cup final.
The stadium interior pays tribute to fans of Al Rayyan Sports Club and features red and black seats - the colors of The Fierce.
"Ahmad Bin Ali's design symbolizes Qatari culture. Its glowing façade and geometric shapes tell the story of Qatar and highlight different aspects of the country; the importance of family, the beauty of the desert, the native flora and fauna, and local and international trade," said Abdulla Al Fehani, Ahmad Bin Ali Stadium Project Manager.
Al Fehani added: "The stadium precinct's multiple sporting facilities will serve the needs of athletes and the local community. There is a running and cycling track, six football pitches, cricket pitches, tennis courts, a Padel court and outdoor gym facilities. The precinct also features a skate park and aquatics centre." The stadium is within walking distance of Al Riffa station, on the Green Line of Doha Metro, offering easy access to the venue for fans during Qatar 2022.
Around 20,000 seats from the upper tiers will be donated to countries in need of sporting infrastructure after the World Cup.
During legacy mode, the stadium will become a sporting hub and the home of Al Rayyan Sports Club - one of Qatar's most popular teams.
Sustainability has been at the core of the development from the start. The complex was rebuilt using 90 percent of the materials from the deconstruction of the old Ahmad Bin Ali Stadium. The remaining materials are being recycled and will be repurposed to become public art installations. The stadium also features state-of-the-art cooling technology to ensure the facility can be used year-round.
Source: QNA