Spain drought forces Fuente de Piedra flamingos to find new home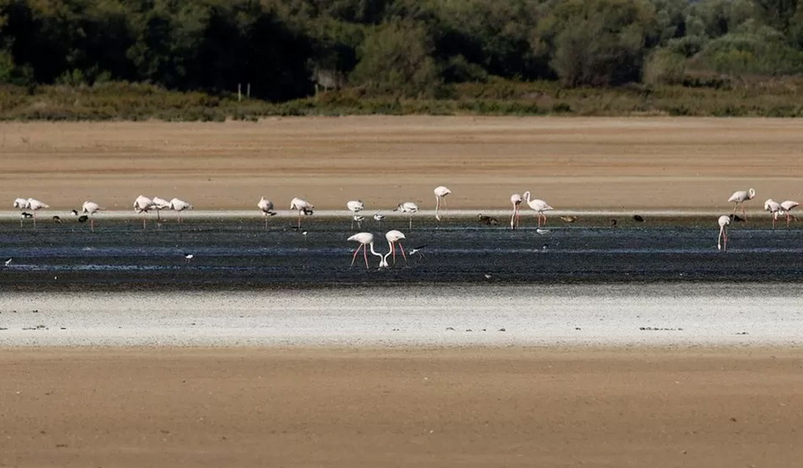 Drought in Spain
A protracted drought in Spain's renowned southern wetlands has forced flamingos to hatch chicks elsewhere.
The Fuente de Piedra wetlands in the Malaga province were declared a natural reserve in 1984. But on Saturday, only a few dozen adult birds could be seen in the saltwater lagoon.
By mid-May, Spain had received 28% less rain than expected, officials said.
It has seen its hottest spring since 1961, with high temperatures likely to continue throughout the summer.
Previously more than 200,000 flamingo chicks have hatched at the lagoon, according to Andalusia's Agriculture office.
Local resident Alberto Gonzalez Sanchez said this was due to climate change.
"It is a shame because of the tourism, people come here for the day," Mr Sanchez said.
By Charlene Anne Rodrigues
BBC