Sombreros, an airbed, and a TV: Riders in Qatar make Uber's Lost & Found Index of 2023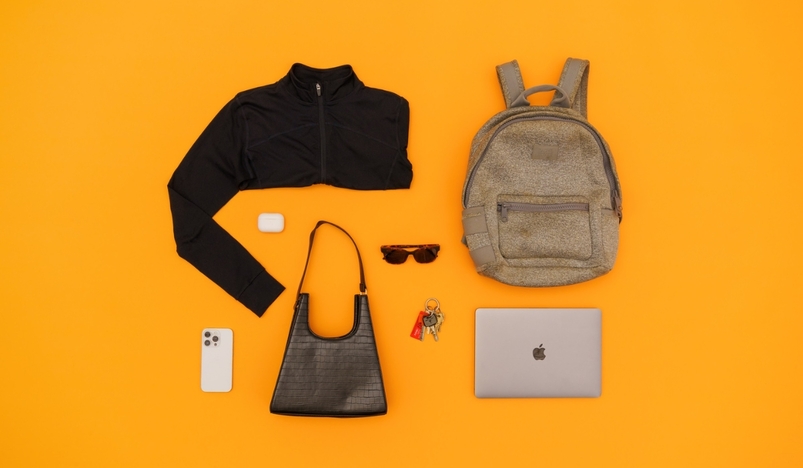 Sombreros, an airbed, and a TV: Riders in Qatar make Uber's Lost & Found Index of 2023 the most memorable of all
As we approach peak summer, a period that's poised to be busy for travel, Uber is presenting its annual Lost & Found Index, a roundup of the most unique and commonly forgotten items left behind by passengers over the last year. Entering its seventh iteration across the MENA region, this report also sees Qatar making its much awaited debut. 
Given that the football tournament in Qatar dominated the world's attention throughout November and December last year, the dates for most reported lost items also came about
in those very months. The most commonly forgotten rider items in Qatar were the wallet, purses, phones and cameras, while the most bizarre items included a TV, an airbed, and Mexican Sombreros!
Take a look at the full list below, the findings do provide a fascinating peek into what people left behind! 
10 most commonly forgotten items
1. Wallet / purse
2. Clothing
3. Phone / camera
4. Backpack / bag / folders / box / luggage
5. Headphones / speaker
6. Jewelry / watch / make-up
7. Keys
8. Vape / e-cig
9. Cash
10. Phone charger
Most forgetful dates
1. 2022-12-02 
2. 2022-11-27 
3. 2022-12-01 
4. 2022-11-28 
5. 2022-11-25 
  Most forgetful times of day 
1. 16:00:00
2. 15:00:00
3. 18:00:00
 Most forgetful days of the week
1. Friday 
2. Monday 
3. Saturday 
4. Sunday
5. Thursday 
6. Tuesday
7. Wednesday 
Craziest Items
1. Mexican Hats (Sombreros)
2. TV
3. Airbed
"Personal items left behind in any public transport can effectively spoil well-planned trips and outing plans. At Uber, we do not think the cost of forgetfulness should be so high as to scar the memories of your most sought after plans in any way. If you ever lost any item in a vehicle requested via the Uber app, all you have to do is follow the steps to retrieve it. Your Uber experience doesn't end the minute you step out of the vehicle." said Nasser Al-Sharshani, General Manager, Uber Qatar.
Each year, the Uber Lost & Found Index offers a snapshot of the items that riders tend to forget, both everyday objects and unique belongings. It also highlights the cities that have shown the highest rates of forgetfulness, the specific times of day and days of the week when items are most left behind, and, of course, provides helpful tips on retrieving lost items using the Uber app.
If you're one of those people who left something behind, look no further than this video, which outlines the simple steps you can take the next time you leave something behind in your Uber. 
The best way to retrieve a lost item is to call the driver - but if you leave your phone itself, you can login to your account on a computer.
Here's what to do:
1. Tap "Your Trips" and select the trip where you left something
2. Scroll down and tap "Find lost item"
3. Tap "Contact driver about a lost item"
4. Scroll down and enter the phone number you would like to be contacted at. Tap submit.
5. Your phone will ring and connect you directly with your driver's mobile number.
6. If your driver picks up and confirms that your item has been found, coordinate a
mutually convenient time and place to meet for its return to you.
7. If your driver doesn't pick up, leave a detailed voicemail describing your item and the best way to contact you.
And if you lost your personal phone, and are unable to sign into the app you can be connected to support via webchat at the link here.