Six best laptops to buy in 2020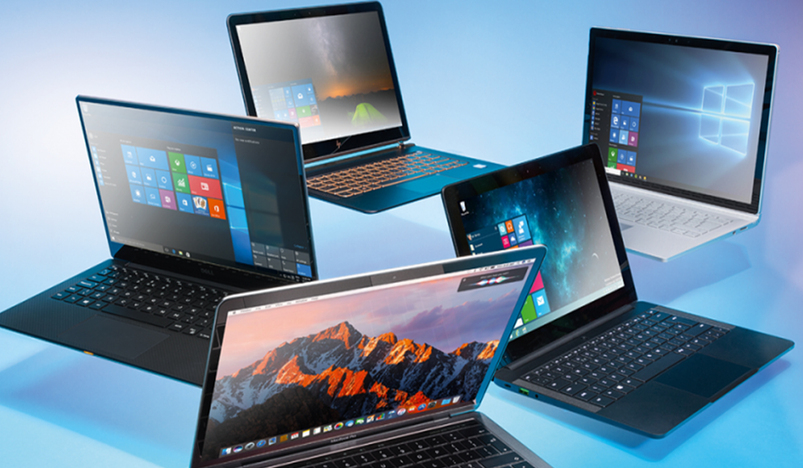 Six Best laptops to buy in 2020
What makes a laptop the best? The screen size, memory, storage, CPU, battery life, user interface, keyboard, or mouse pad, what matters the most? Well, there isn't a single factor that is to consider. You have to look for every factor based on the usage of the laptop because each has certain specifications. Also, remember that you get the specs you pay for. 
There are multiple brands with hundreds of models of laptop, MacBook, iPads, & tablets are available in the market. So if you are currently planning to buy a new laptop for blogging, gaming, conduct meetings or looking for the best laptops for college students and personal use, first consider the factors that are required for your job and then go ahead to choose the most suitable one. 
This article comprises the brief details of the best laptops to buy in 2020. Keep on reading to find out a suitable laptop for you that caters to all your needs.
MacBook Pro
MacBook Pro is the best laptop ever. If you are currently planning to use your laptop for writing purposes or for your office work, you should definitely go for the one that does not lose speed as it gets older. Apple MacBook Pro offers to share high performance and helps you do your task in less time.
Its specifications make it clear why this laptop is best for writing and office purposes. Keep in mind that you need quite a handsome amount of the budget to buy it.
Specifications
CPU: 2.3 GHz Dual-Core core i5 processor
RAM: 8GB, 2133 MHz
Storage: 128 GB
Ports: 2 thunderbolts three ports
ASUS Chrome Book C202
The Asus Chrome book c202 is best for students. It offers you everything you require for research and writing, so it can be used to write extensive reports and blogs as well. If you are looking for something more reliable to get through the beginning stages of your college or university research for your blogging career, you must consider it.
Specifications:
CPU: 1.6GHz processor
RAM: 4GB
Hard drive: 16GB
Processor: Intel Celeron N3060
HP Chrome Book
Chrome books are still one of the best laptops when it comes to buying in a hairline budget. It can work even when offline or with a limited speed of the internet.
Specification
CPU: 1.6 GHz dual core processor
RAM: 4GB
Storage: 16GB
Size: 11.6 inches, 1366 X 768 pixels
Lenovo Flex 5
If you need a laptop for editing photos, graphic designing, or designing, Lenovo Flex 5 is a great option. It can also be used for bloggers and students.
Specifications
Size: 15.6-inch touch screen, 3840 X 2160 pixels HD ultra-display
RAM: 16GB
CPU: Intel 8th generation core i7
Processor: 1.8 GHz
Apple MacBook Air
If you are planning to buy a laptop from a renowned brand like Apple, you should go for the Apple MacBook air. It is one of the best options to look for because of its multitasking ability; you can edit photos, video content, write blogs, conduct meetings through video, and open multiple tabs at a time. It's keyboard is very comfortable, which can be coupled with the touch bar as well.
Specifications
CPU: 1.6 to 2.7 GHz Dual-Core Intel core i5
RAM: 4GB
Storage: 128 GB SSD
Size: 13.3-inch LED-backlit widescreen display
Microsoft Surface Pro 4
It is another laptop which is lightweight and compact. It is perfect if you travel a lot and carry the laptop with you every time. It has a pixel sense screen, which is one of the strongest reasons to have it. Moreover, it is as efficient as a tablet. Another thing that makes it stand out that it comes with the surface pen, which works very well and is easy to use.
Specifications
CPU: Intel Core i7 processor
RAM: 8 GB
Storage: 256 GB