Shura Council Condemns Israeli Practices in Al-Aqsa Mosque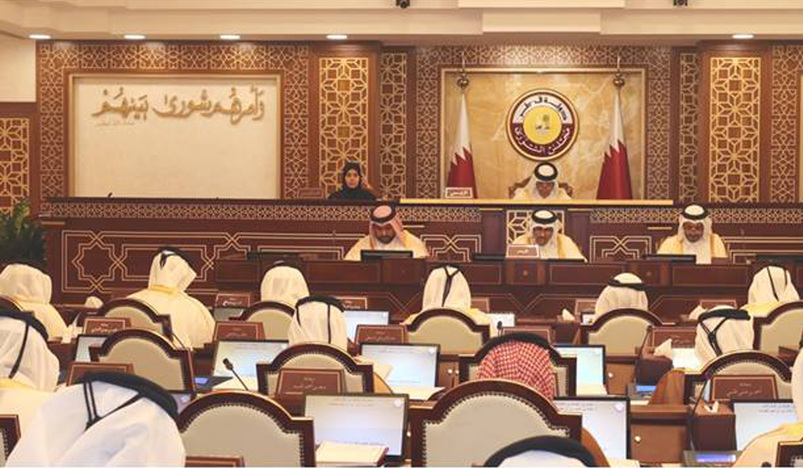 Shura Council
The Shura Council held Monday its regular weekly meeting under the chairpersonship of HE Speaker of the Council Hassan bin Abdullah Al Ghanim.
At the beginning of the session, the Council expressed its condemnation and denunciation of the practices carried out by the Israeli occupation forces in storming the blessed Al-Aqsa Mosque and attacking worshippers.
The Council called for speedy international action to stop the repeated Israeli attacks against the brotherly Palestinian people and the blessed Al-Aqsa Mosque.
After, HE Secretary-General of the Shura Council Dr. Ahmed bin Nasser Al Fadhala read out the agenda of the session. The minutes of the previous session were ratified.
During the session, HE Deputy Speaker of the Shura Council Dr. Hamda bint Hassan Al Sulaiti briefed the Council on her meetings with HE Ambassador for Human Rights at the Ministry of Foreign Affairs of the Kingdom of the Netherlands, HE Member of the Swedish Parliament and member of the Swedish-Qatari Parliamentary Friendship Group, and HE Chief of Mission of United Nations International Organization for Migration (IOM) in Qatar, in addition to a number of ambassadors accredited to the country.
The Council also reviewed the report of the participation of the Shura Council delegation in the 32th International Conference of the Supreme Council for Islamic Affairs, which was held under the title, "The Contract of Citizenship and its Impact on Achieving Societal and Global Peace," in the Arab Republic of Egypt from Feb. 12-13.
The Council also reviewed a report on the participation of the Shura Council delegation in the 16th Plenary Session of the Parliamentary Assembly of the Mediterranean, and the meetings of the three permanent committees of the Parliament, which were held in Dubai from March 9-10.
(QNA)