Settlers Storm Courtyards of Blessed Al-Aqsa Mosque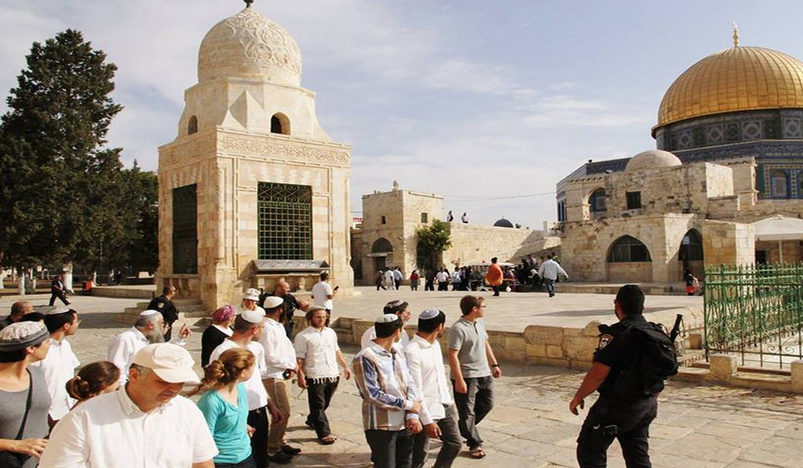 Settlers Storm Courtyards of Blessed Al-Aqsa Mosque
Settlers stormed the courtyards of the blessed Al-Aqsa Mosque on Thursday, heavily guarded by the Israeli occupation police.
The Islamic Endowments Department reported that dozens of settlers stormed Al-Aqsa Mosque from the Mughrabi Gate, carried out provocative tours, and performed special rituals in its courtyards.
The blessed Al-Aqsa Mosque is exposed to settlers raids under the protection of the Israeli occupation forces in an attempt to impose the temporal division. 
Source: QNA