Russian Ministry of Defense Announces Bombing 108 Ukrainian Army Concentration Areas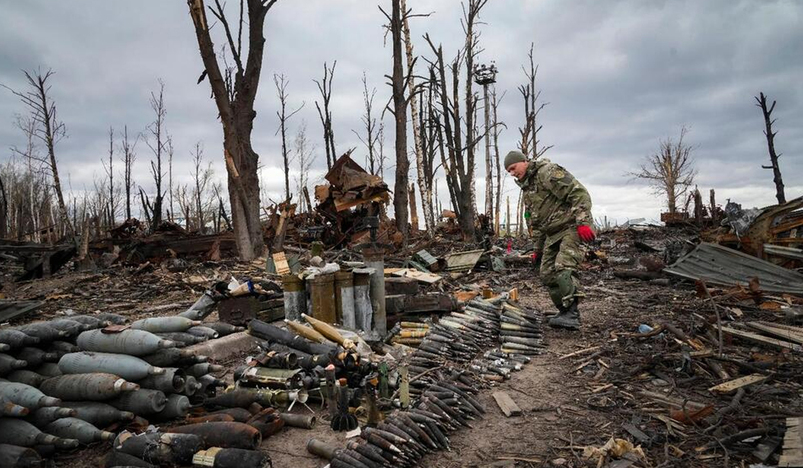 An interior ministry sapper collects unexploded shells, grenades and other devices in Hostomel, close to Kyiv, Ukraine, Monday, April 18, 2022.
The Russian Ministry of Defense announced on Monday that the Russian operational and tactical aviation targeted 108 concentration areas of the Ukrainian army and equipment.
The operational and tactical aviation of the Russian Air Force carried out strikes on 108 areas where Ukrainian military personnel and equipment were stationed, and a drone was shot down, Russian Defense Ministry spokesman Igor Konashenkov said in a statement reported by Sputnik.
Konashenkov added that the Russian forces destroyed eight tanks and other armored fighting vehicles, as well as a company in the Pashkovo, Vesele and Letychiv regions.
He explained that last night, high-precision missiles from the air destroyed 16 Ukrainian military facilities, including five command centers, a fuel storage facility, three ammunition depots, in addition to personnel and military equipment stationed in a number of regions.
For the 54th day, the war in Ukraine continues, with no signs of an imminent end, despite widespread international condemnation and severe economic sanctions imposed by the West on Russia.
Source: QNA