What Happens After Your RP is Cancelled or Expired?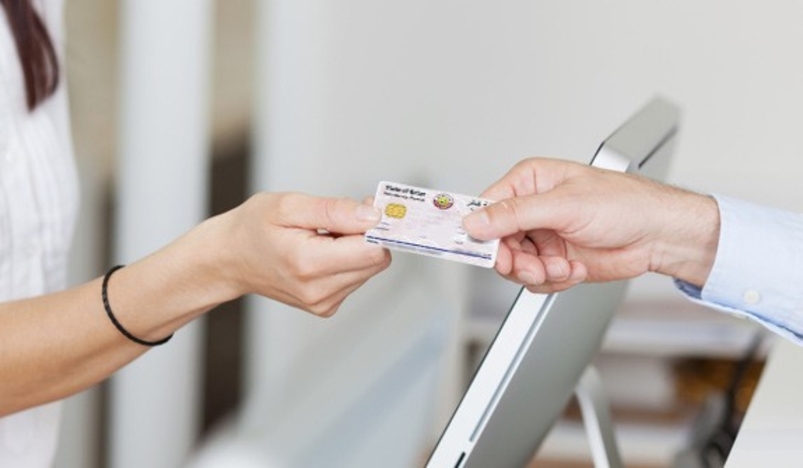 Residence Permit
What is a Residence Permit (RP)?
Residence Permit is a document given to people who are working and living in Qatar. All newcomers who wish to work and live in Qatar require a Work Residence Permit (commonly referred to as an RP) for which they will need a Qatari employer (company or individual). When an expatriate first enters Qatar, their employer is responsible for arranging a temporary visa which is then converted to a Work Residency Permit – a process that typically takes 2-4 weeks or sometimes longer. Applicants may not leave the country during the period of visa-to-permit conversion for a successful application.
After receiving the RP, the employee may wish to bring their immediate family members to live in Qatar, for whom they can personally sponsor a Permit. 
The residence permits have to be renewed annually or according to the chosen deadline to ensure continual stay.
So, what happens when your RP is cancelled or expired?
Cancelled Residence Permit
A residence permit may be cancelled by the employer (manager/sponsor), or an individual may choose to cancel their permit personally. The Ministry of Interior (MOI) provides an individual with a 30-day grace period after the cancellation of their residence permit to leave the country without penalty. If they have overstayed this period, they are required to pay a fine of QR 200 per day.
As per the Hukoomi website, a valid RP for people under a company or personal sponsorships can be cancelled online. The service is available for Qataris, residents, companies, and organizations holding  Qatari Smart ID Cards.
Log in with your smartcard to the

MOI

e-services portal

Click on "Residency Services" and then "Drop Residency".

Enter the RP numbers to be cancel

l

ed.

Pay

relevant

charges online.

Print payment receipt.
Applicable charges for residence permit cancellation are as per the following:
For personal sponsorship: QR 20

For company sponsorship: QR 50
In addition to this service, you can check whether your RP is valid through the MOI website.
Expired Residence Permit
The Hukoomi website states that the Ministry of Interior allows individuals and companies in Qatar to renew residence permits online for 1 to 3 years. The service is available for Qataris, residents and companies holding Qatari Smart ID Cards. It is crucial that the RP is renewed within 3 months of the expiry date to avoid penalty.
The grace period after the expiry of RP is 90 days after which there is a penalty of QR 10 every day.
Log in with your smartcard to the MOI e-services portal.

Click on "Residency Services" and then "Restore Residency".

Renewal for individuals: select the QID number to be renewed (maximum five numbers at a time).

Renewal for companies: select the QID number to be renewed (twenty numbers at a time) and click "Add".

Pick the renewal time for the chosen RP.

Choose the delivery option for the new residence permit.

Pay the relevant charges, which are:

QR 500 for wife, children, and family sponsorships.

QR 1,000 for employees supported by companies, institutions, and shops.

QR 300

for

employees on personal sponsorships, workers, farmers, and sailors.

There is a 20% discount for the three-year renewal (for personal sponsorship, companies, wife, children, and family sponsorship).

An extra QR 20 is to be paid if Qatar Post is selected for delivery.
You can also renew resident permits through the Metrash2 application.
Track your RP renewal through the MOI website.
Follow the above information for a successful and smooth process.