Ronaldo Struggling to Hire a Personal Chef on £4,500 Per Month because of His Demands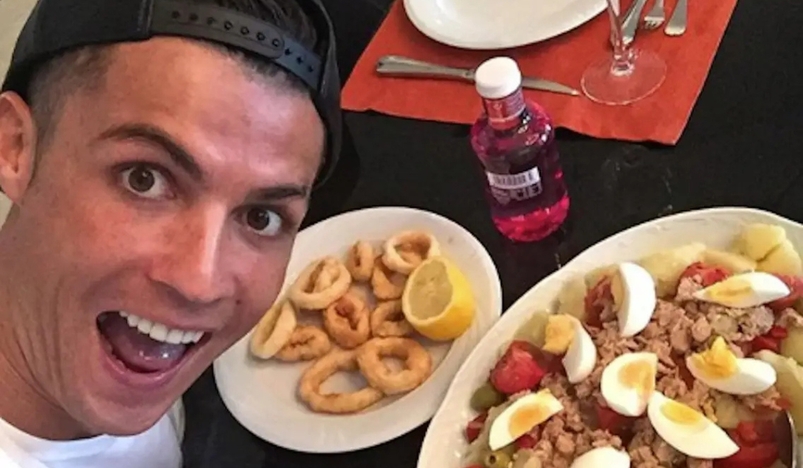 footballer and his partner Georgina Rodriguez is finding a personal cook
Portugal's star footballer Cristiano Ronaldo is having a hard time hiring a personal chef as he's ready to move to his 'forever home' with his family in Portugal.
According to a report in The Mail, the only matter of concern for the footballer and his partner Georgina Rodriguez is finding a personal cook. The couple is looking for someone who could cook both Portuguese food, as well as international delicacies, such as sushi in their £17 million property back home in Portugal.
The report also suggests that the hired chef would get a hefty salary of £4,500-per-month (Rs. 4,52,299 pm ) if they decide to take the job.
The five-time Ballon d'Or winner is enjoying what's likely to be the last phase of his illustrious career and is busy building a mansion for his family in Portugal's Quinta da Marinha. The 37-year-old is said to have bought the land in September 2021 and his dream home is all set to be completed by June 2023.
Ronaldo arrived in Saudi Arabia last month to a rousing welcome as he joined the Saudi Arabian club Al Nassr on a 2.5-year contract. He was accompanied by his girlfriend Georgina Rodriguez and their children. The family is currently staying in a suite at the Four Seasons Hotel in the centre of Riyadh while looking for a permanent residence.
Meanwhile, Ronaldo scored two goals in his first game in Saudi Arabia since signing for Al Nassr. The Portuguese international led the Saudi All-Star XI in a friendly fixture against Paris Saint Germain in Riyadh. However, It was the European giants who emerged victorious with 5-4 – both Lionel Messi – Ronaldo's long-time rival – and Kylian Mbappe also on the scoresheet.
Source:- The Indian Express