RICHEST PEOPLE IN QATAR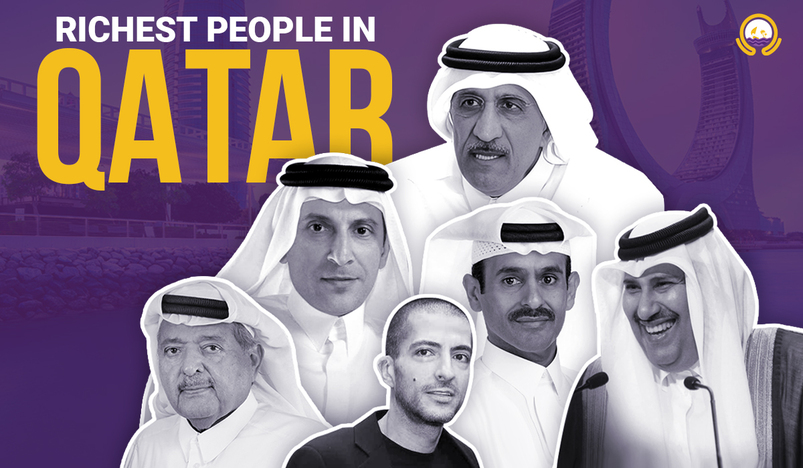 RICHEST PEOPLE IN QATAR
Known for its vast reserves of natural gas and oil, Qatar has one of the highest per capita incomes in the world, and this wealth is largely concentrated in the hands of a few individuals and families.
The ruling Al Thani family has played a momentous role in the development of Qatar's economy, and many of its members are among the wealthiest people in the country. In addition to the royal family, there are many other wealthy individuals in Qatar who have amassed their fortunes through business ventures and investments. These individuals include prominent businessmen and entrepreneurs, as well as high-level government officials.
Many of these wealthy individuals are involved in the country's booming real estate sector, which has been a major driver of economic growth in recent years. Qatar has seen a rapid expansion of luxury hotels, high-end shopping malls, and exclusive residential developments, all catering to the country's affluent residents and visitors.
Here is a list of some of the richest people in the country:
1. Sheikh Abdullah Bin Mohamed Bin Saud Al Thani