QVISION Secures 16 Awards in Recognition of Their Significant Contributions to Qatar Airways Events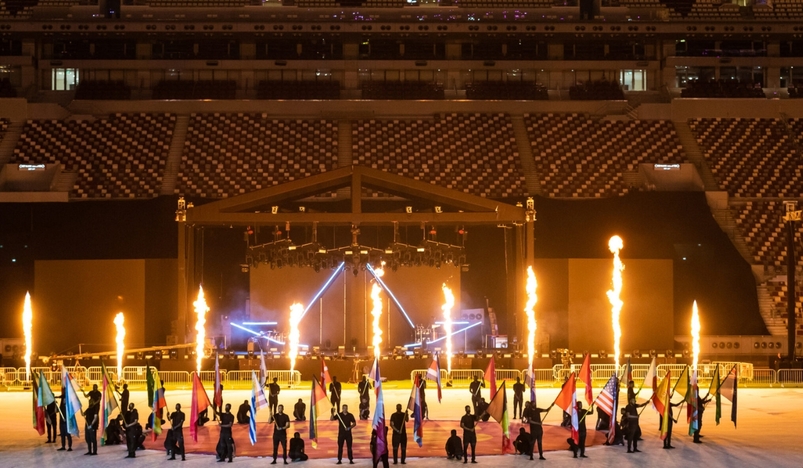 QVISION earns 16 awards for Qatar Airways events.
In Doha, Qatar, QVISION, Qatar Airways' esteemed event management partner, has received a remarkable 60 awards at the 13th Eventex Awards. Among these, 16 awards were specifically for their exceptional contributions to Qatar Airways. These awards celebrate QVISION's excellence in creating remarkable experiences for Qatar Airways, and their achievements include five Gold Awards, two Silver Awards, and nine Bronze Awards for their outstanding work on events such as:
Qatar Airways' 25th anniversary celebration at Khalifa International Stadium, which earned four Gold Awards, one Silver Award, and three Bronze Awards.
IATA's 78th Annual General Meeting gala event at Doha Exhibition and Convention Centre, which received five Bronze Awards.
Qatar Airways' live Formula 1 & Motorsports Festival, which won one Gold Award, one Silver Award, and one Bronze Award.
Qatar Airways' Group Chief Executive, H E Akbar Al Baker, praised QVISION's exceptional performance, emphasizing their commitment to delivering unforgettable experiences. Qatar Airways Senior Vice-President Corporate Communications, Salam Al Shawa, expressed pride in hosting award-winning events and their dedication to providing exceptional entertainment. Qatar Airways Vice-President Commercial Partnerships and Sponsorships, Luke Drake, highlighted the airline's commitment to delivering excellence to customers worldwide through their partnership with Formula 1.
QVISION's CEO, Sharif Hashisho, expressed gratitude for the recognition, promising to continue crafting exceptional events for Qatar Airways. Qatar Airways emerged as the leading brand at the 13th Eventex Awards, garnering the most recognition.