QU & Qatar Development Bank Launch New Edition of Al Fikra National Entrepreneurship Competition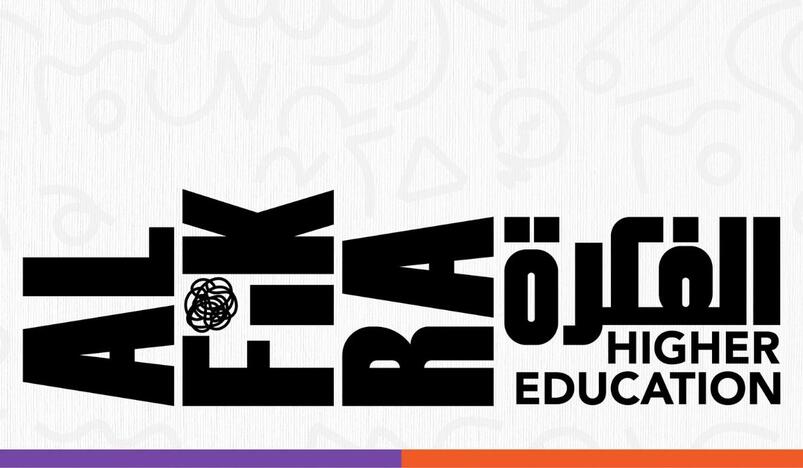 QU & Qatar Development Bank Launch New Edition of Al Fikra National Entrepreneurship Competition
Qatar University (QU) and Qatar Development Bank (QDB) launched a new version of the , Qatar Development Bank 'Al Fikra,' which has been redesigned to specifically target universities and higher education institutions in Qatar. The aim is to provide an opportunity for university communities to develop and transform their ideas, knowledge, and intellectual outputs into economic impact outcomes.
The program is based on the understanding that the innovative and knowledge-driven start-ups originating from universities are one of the support drivers of economic diversification and transition to innovation and knowledge-based economy in Qatar, in alignment with Qatar National Vision 2030.
Applications will be received throughout the month of October. Interested parties can visit Al Fikra National Competition Website for full details, via this link.
QU President Dr. Hassan Al-Derham commended the importance of the national competition and QDB's decision aimed at directing this year's version towards universities and higher education institution, saying, "Qatar University in its vision aims to contribute as a catalyst for the sustainable socio-economic development of Qatar. QU has recently launched several initiatives and programs to support innovation and entrepreneurship at the institutional level in line with a transformation strategy. These programs received a positive response and engagement from a wide segment of the QU community, including students, researchers, and faculty members. In this context, we are honored by this partnership with QDB, and the trust that the Bank has demonstrated in the university and our team in the Office of Strategic Innovation, Entrepreneurship, and Economic Development (SIEED) for the process of re-designing and managing 'Al Fikra' National Entrepreneurship Competition, that will be directed at all universities and higher education institutions in Qatar."
Mr. Abdulrahman Al Sowaidi, Acting CEO of Qatar Development Bank, highlighted the importance of this competition as a national gateway that contributes to encouraging members of the national knowledge houses, represented by universities and higher education institutions from various fields in Qatar, to engage in contributing to building Qatar's knowledge-based economy. He further added: "Today, in partnership with Qatar University, we launch the first version dedicated exclusively to universities, and we encourage all universities to participate in this opportunity, so that they can contribute effectively to enriching the national entrepreneurship ecosystem and subsequently supporting the Qatari economy as a whole by launching new enterprises and startups. We encourage faculty members, researchers, and graduate students to participate, as a special track has been designed for them to support the transfer of scientific research outputs into Deep Technology Startups, which is an important and relatively new contributing domain for the national innovation and knowledge-based economy ecosystem."
This remarkable national competition targets all members of all universities and higher education institutions in Qatar, including undergraduate students, graduate students (Master and Doctorate), researchers, faculty members, and staff. There are two tracks for selection at the time of the application: first, the 'Juniors Idea Track', which is limited to undergraduate students. Participants in this category will be encouraged and guided to come up with innovative business ideas that address market challenges, based on their courses, study projects or graduation projects (capstones). Secondly, the 'Seniors Idea Track,' which is designed specifically for graduate students, researchers, faculty members, and staff. Participants in this category will be encouraged and guided to explore their intellectual and research project outputs. Then, they will be assisted to develop initial business models for the outputs or potentials, which can further be transferred into a business product or an economic outcome.
The awards and support provided by Qatar Development Bank and the Office of Strategic Innovation, Entrepreneurship and Economic Development (SIEED) at Qatar University to the winners of the competition are divided into two types: cash prizes, plus financial and advisory support to incubate the winning teams and help them refine and mature their innovative and commercial products and business models.
The competition, which has become well recognized among innovators and entrepreneurs in Qatar, has witnessed an increasing annual turnout, from 127 participants in the first version in 2013, to nearly 600 participants in 2021. The launch of the re-designed version for this year comes as one of the outcomes of a strategic alliance memorandum of understanding (MoU) between Qatar University and QDB signed back in November 2021 by QU President and QDB Acting CEO.
(Qatar University)