QU Makes New Achievement in QS Rankings 2023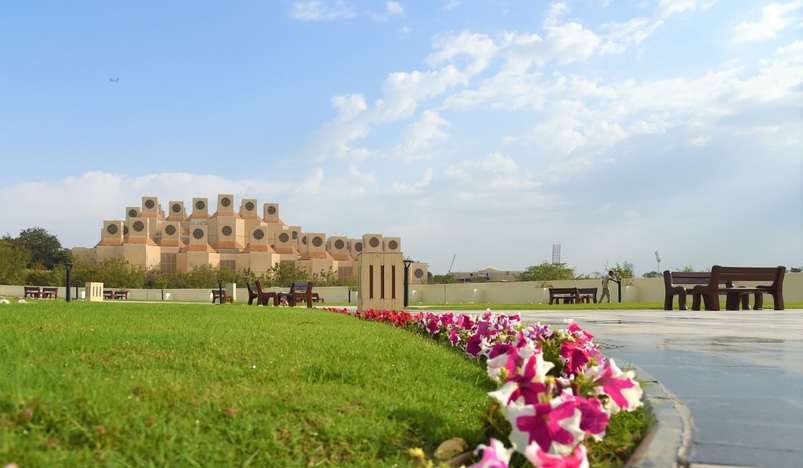 QU Makes New Achievement in QS Rankings 2023
Qatar University (QU) has achieved yet another remarkable milestone in the field of Pharmacy & Pharmacology, as it climbs in the QS Subject Ranking.
In the recently released 2023 edition, QU has been ranked in the top 150 worldwide (101-150), an outstanding improvement from its previous ranking in the top 250 in 2022, and a significant leap from its debut ranking in the top 300 in 2021.
This new ranking also places QU in the 4th place in the Arab world in this subject, which is a major improvement from last year's ranking of 8th among Arab Universities.
This recognition is a testament to QU's unwavering commitment to providing a world-class research environment and to advancing knowledge in this vital field making it one of the best research institutions in the world. In addition, QU has maintained its position in Life Sciences & Medicine in the top 300 and in Medicine in the top 350 (301-350).
These impressive accomplishments are a testament to the hard work and dedication of QU Health faculty members, researchers, and students, demonstrating the excellent quality and leadership offered by QU Health colleges in Pharmacy, Health Sciences, Medicine, Dental Medicine, and Nursing.
The QS ranking is a valuable tool for prospective students, faculty, and employers who are looking to assess the quality of institutions in specific fields of study. Universities that achieve high rankings in the QS Subject Ranking demonstrate their commitment to academic excellence and contribute to the advancement of knowledge in their respective fields.
Therefore, the improvement of QU's ranking is a significant accomplishment that reflects its dedication to providing a world-class education and research environment.
QU Health has played a vital role in advancing health care research through cutting-edge research, making QU one of the leading research institutions worldwide. QU Health has been instrumental in fostering a highly competitive and world-class research environment that supports research activities. QU Health provides the necessary support to faculty and students, enabling them to conduct high-quality research across a broad range of health disciplines.
Furthermore, QU through the support of the research office ensures that funds are available to support research activities. The state-of-the-art research core facilities across the university's campus further complement the infrastructure that has been put in place. These facilities provide the necessary resources and equipment to carry out cutting-edge research across different health disciplines.
Expressing her immense pride and satisfaction, Vice President for Health and Medical Sciences at QU Prof. Asmaa Al-Thani, lauded the significant achievement of QU in the QS Subject Ranking. She highlighted QU Health's dedication to health care advancement and interprofessional research as demonstrated by its top ranking.
She stated, "We, at QU Health strive to make significant contribution to health care advancement in the region and beyond. Our top-ranking place reflects our commitment to excellent quality education, health care research and innovation making significant contributions to the world of health care. We are proud to be an integral part of a leading academic institution in these fields."
Dean of the College of Pharmacy at QU Prof. Feras Alali expressed his excitement, saying, "We are thrilled to be recognized for our hard work and dedication to advancing research in Pharmacy & Pharmacology. This ranking is a testament to the tireless efforts of our faculty, students, and staff, who have worked diligently to make significant contributions to the world of health care. In particular, QUs 'Pharmacy and Pharmacology' was scored among the top globally in Academic Reputation."
Director of Basic Research at QU Health Dr. Mohammed El Rayess, commented, "We take great pride in our outstanding research, which has been pivotal in driving innovation and shaping the future of health care. Our dedicated researchers, supported by state-of-the-art facilities and a culture of collaboration, relentlessly pursue discoveries that have the potential to revolutionize patient health care and improve global health outcomes.This recognition in the QS Subject Ranking is a testament to our unwavering commitment to excellence and a true reflection of the transformative impact our research has on both the local and international health care landscape."
(QNA)