QU Celebrates Graduation of 144 Students from Center for Arabic Language for Non-Native Speakers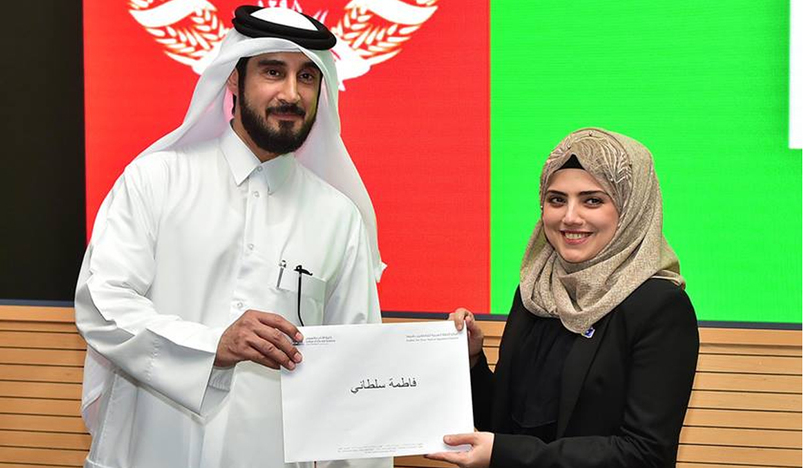 Image: QNA
The Center for the Arabic Language for Non-Native Speakers at Qatar University (QU), with the support of the Qatar Fund for Development, celebrated the graduation of the center's students.
The ceremony witnessed the graduation of 144 male and female students, including 52 from developing countries, from the Qatar Scholarships Program sponsored and funded by the Qatar Fund for Development, which aims to expand access to higher education through scholarships and empower future leaders to contribute to sustainable development around the world.
Director of the Arabic Language Center for Non-Native Speakers Dr. Abdullah Abdul Rahman said that graduates are ambassadors for the University and the State of Qatar in their countries, calling on them to continue to communicate with the center, which represents a real civilized forum.
He pointed out that as a result of the good reputation of the Centre; various cultural partnership agreements have been signed with various universities, in addition to about 30 agreements signed during the past five years. The most prominent of these agreements is the strategic agreement signed by Qatar University with the Qatar Fund for Development, according to which the fund provides 300 hundred scholarships to students of developing countries over four years.
"Through a clear five-year plan, the center will begin to expand, due to the significant increase in the number of applicants, and it is expected that the center will receive the program Al-Sabahi will have 200 students next year, and this number will increase by 20% over the next five years," he adds.
In turn, the graduating students, in a speech delivered on their behalf by the Bosnian student Saira Jagalic, valued the great support and efforts made by Qatar University to create a high-level educational environment for teaching Arabic.
The Center for the Arabic Language for Non-Native Speakers constitutes a main platform for achieving the universitys goals in spreading the Arabic language, building bridges of scientific and cultural communication between it and other academic institutions, and opening up prospects for cooperation with its counterparts from regional and international universities.
Source: QNA