QRCS to Provide WATSAN Services for 523,000 Beneficiaries in 6 Countries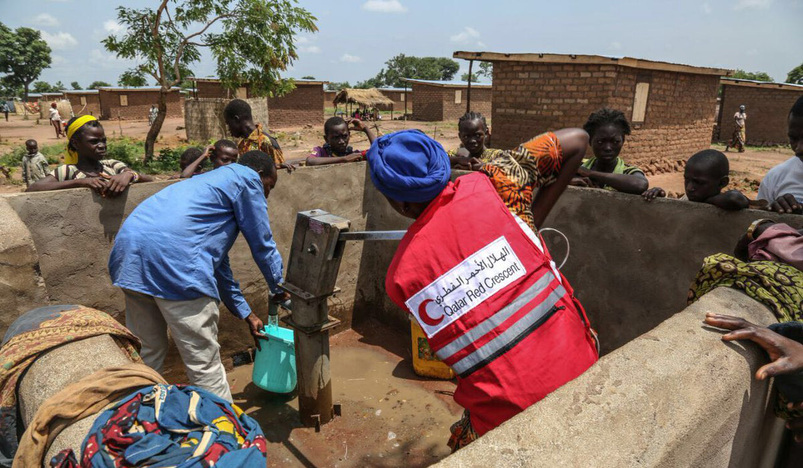 WATSAN Services
Under Qatar Red Crescent Societys (QRCS) Giving Sustains Good Ramadan Campaign 1443 AH, a set of water and sanitation (WATSAN) projects will be carried out in many poor and unfortunate countries. At a total cost of more than QR 13,967,600, these projects will benefit approximately 523,000 people in 6 countries (Gaza, Syria, Yemen, Somalia, Afghanistan, and Mali).
WATSAN is a major and priority area of QRCSs work, given its indispensable nature for the victims of conflict and disasters. Millions of lives are affected by damage or destruction of infrastructure and interrupted water supply in residential districts. Millions of internally displaced persons (IDPs) and refugees find themselves stuck in uninhabited or uninhabitable areas, which means no clean drinking water, sanitary facilities, hygiene supplies, and environmental sanitation.
In a statement, QRCS reviewed its plan in the water and sanitation sector for the current year in the mentioned countries and regions, and said that it relies on the financing of these vital projects on the donations of charitable people in Qatari society, and that in this context it has allocated several means to donate for the benefit of its humanitarian and development works in various needy countries.
QRCS explained that thanks to the support from Qatari institutional and individual donors, QRCS has executed many WATSAN projects in poor countries, with a total cost of USD 2,754,748 (or over QR 10 million), for the benefit of 220,664 people.
(QNA)